Bud Light apologises for 'pro-rape' advertising campaign
Beer giant said its 'Up for Whatever' campaign 'missed the mark'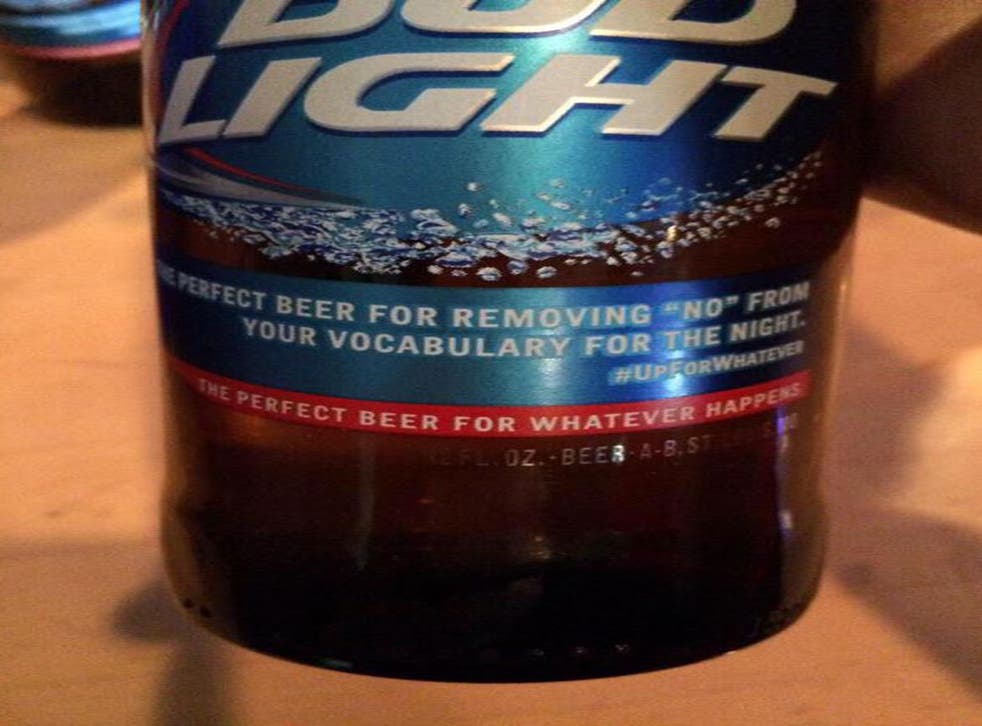 Bud Light has apologised for an advertising campaign accused of encouraging rape with the slogan: 'The perfect beer for removing "No" from your vocabulary for the night'.
The labels, which were spotted on bottles promoting the company's controversial 'Up for Whatever' branding, swiftly sparked protests on social media.
Twitter users condemned the wording of the slogan, saying that it "perpetuated rape culture".
The firm was also criticised by Representative Nita Lowey, a Democratic congresswoman from New York.
She said the language used was "grossly shortsighted" and showed an "epic lack of understanding of the dangers associated with excessive alcohol consumption, such as sexual assault and drunk driving".
She added in a statement: "We need responsible companies to help us tackle these serious public health and safety problems, not encourage them," the New York Times reported.
Bud Light is owned by US beer giant Anheuser-Busch InBev, whose products include Budweiser, Stella Artois and Beck's.
A spokesperson for Budweiser said that the slogan was one of more than 140 used in the campaign, which started two years ago - and would not go on any more beers.
Alexander Lambrecht, vice president for the Bud Light brand at Anheuser-Busch, said it was "clear that this message missed the mark, and we regret it".
He added: "We would never condone disrespectful or irresponsible behavior."
Ten adverts that shocked the world

Show all 10
Join our new commenting forum
Join thought-provoking conversations, follow other Independent readers and see their replies