BuzzFeed accused of 'idea theft' by known food writer
Accusations come a day after Akilah Hughes' petition against the media organisation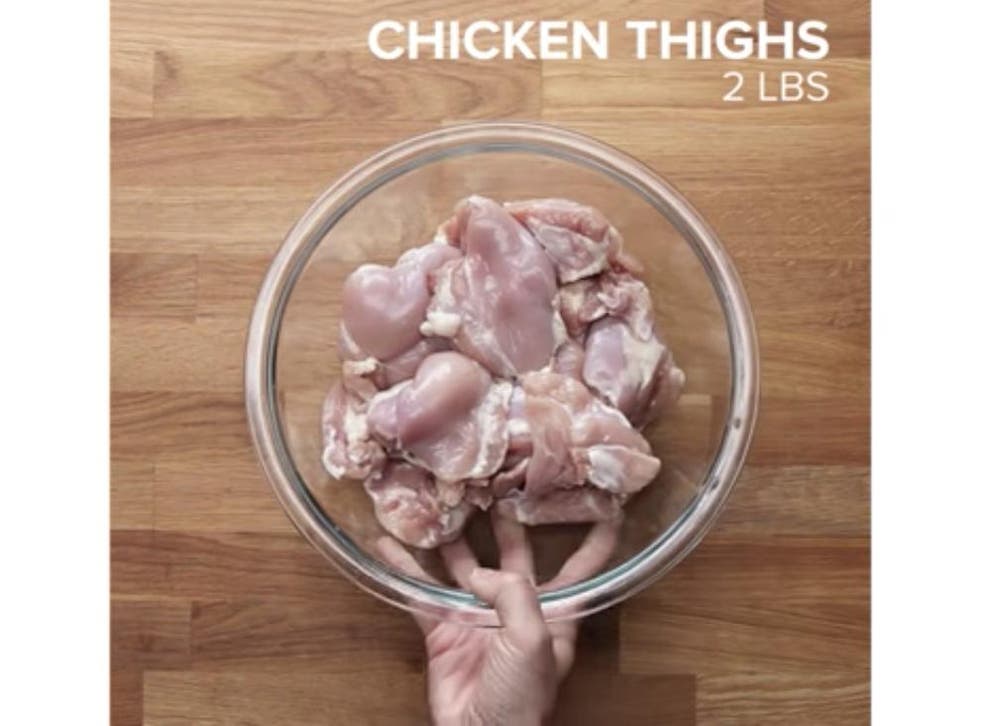 Well known food writer J Kenji López-Alt has come forward to accuse BuzzFeed of copying his unique version of a popular recipe he developed.
His account comes a day after YouTube personality Akilah Hughes circulated a petition that accused the Internet media company of widespread intellectual property theft.
At the end of 2011, López-Alt published a recipe for halal-cart style chicken and rice for the website Serious Eats – for which he currently serves as managing culinary editor. He told The Independent that he developed the recipe in 2010 by visiting a number of food carts throughout New York City, interviewing the owners, and assembling the right ingredients through a trial and error process.
"I put together my own recipe that was not like any one of the individual [carts], but was based on information that I culled from them," López-Alt, author of the New York Times bestselling book The Food Lab, said. "It's a relatively unique ingredient list and a unique recipe."
However, when he first saw BuzzFeed's recipe, published on their food site called Tasty, in May of this year, he said the ingredient list was nearly identical "with a few tweaks".
López-Alt said BuzzFeed failed to do their due diligence in searching for an already-existing recipe on Google. In fact, a simple search for "halal chicken and rice" or "chicken halal" shows his Serious Eats recipe is the top result.
The majority of the results in the search for are blog entries about López-Alt's recipe or the recipe itself. Two others published by Huffington Post and Lady and Pups, he adds, are vastly different.
"So what's interesting is that there are three recipes for it that are popular," he wrote in a follow up message via Twitter. "All three start from the same premise: Go around and eat a lot of halal chicken and try to replicate what you think it should be at home. Yet all three managed to be drastically different from each other.
"That's what happens when you independently develop a recipe."
López-Alt said he reached out to a BuzzFeed editor – whom he had known from a previous interview – on 27 May, a day after the Tasty's "NYC Street Cart Style Chicken & Rice" video was posted to YouTube.
He claims the editor was "super apologetic" and told him the piece was "plagiarised", had happened before, and that they had spoken with the authors about similar issues before.
However, according to his account, a general manager from Tasty sent him an email that said the nearly identical recipes were "coincidence", denying everything he was previously told by the other editor.
He also claimed that the general manager said that because they were not in the room when the Tasty staff wrote the recipe, nothing could be proved.
López-Alt stressed that he understood that copyright law does not apply to recipes.
"There's no question of legality here," he said, adding that his concern was more a "question of integrity".
Were the authors of the 26 May video to provide simple attribution, López-Alt said there would never have been a problem.
Representatives for BuzzFeed did not immediately respond to request for comment.
Both López-Alt and Hughes brought of questions about what they saw as lack of due diligence on the part of BuzzFeed's editors.
"When I start working on recipes, within the first day I'm definitely Googling to see [what already exists]," he said, referring to alleged remarks from the general manager, whom he declined to name. "How do you not know this exists when it's literally the first thing that comes up when you search."
Hughes echoed the complaint.
"Why would you not Google first to make sure the idea hasn't been done?" she asked. "That's just being-a-creative-in-this-new-world 101."
"You don't just think you have an original idea and not double check to make sure you're not lifting it from somebody else."
Join our new commenting forum
Join thought-provoking conversations, follow other Independent readers and see their replies