Cabin crew brawl forces Delta passenger plane to make emergency landing
Punch-up between two stewardesses happened 40 minutes into a Delta flight between Los Angeles to Minneapolis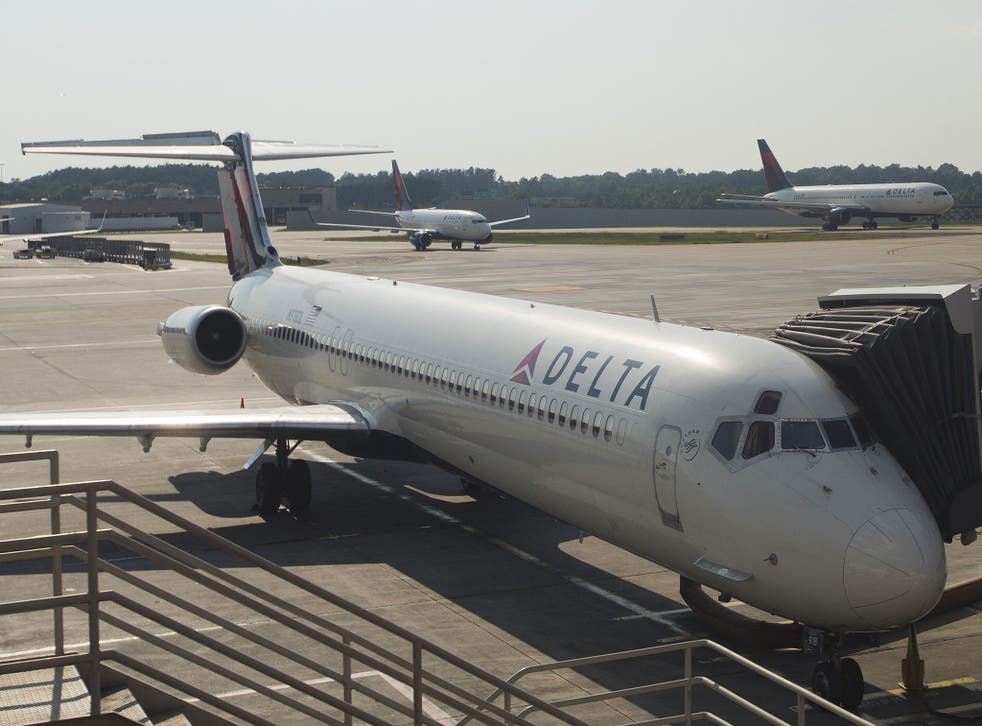 A passenger plane was forced to make an emergency landing because two stewardesses got into a mid-air fist fight, according to reports.
The brawl, which the company put down to 'work issues', happened on the Delta plane around 40 minutes into its journey from Los Angeles to Minneapolis.
A third female flight attendant, who tried to break up the brawl, was reportedly hit in the face.
After being made aware of the fight at 37,000ft, the captain of the Boeing 757-200 is said to have made an emergency landing at Salt Lake City, Utah, where three staff were kicked off for "bad behaviour".
The Aviation Herald reported that the punch-up happened on 22 January.
The plane, carrying around 300 passengers, was grounded for around 80 minutes while a back-up crew was found.
Delta apologised to passengers in a letter, handed to delayed passengers when the plane finally arrived in Minneapolis. Customers were compensated with air miles or a travel voucher.
In a statement, Delta said: "We apologise to those customers who were inconvenienced after flight 2598 from Los Angeles to Minneapolis made an unscheduled stop in Salt Lake City following an altercation involving two flight attendants on board.
"The actions of these crew members in no way reflect the values and professionalism we expect from all of our employees."
"We strive to ensure that every customer has a great experience with Delta.
"We regret that our customers' experience did not live up to our expectations."
Join our new commenting forum
Join thought-provoking conversations, follow other Independent readers and see their replies