Republican congressman 'says it is okay to refuse to sell homes to LGBT+ people'
'We've drawn a line on racism, but I don't think we should extend that line,' congressman says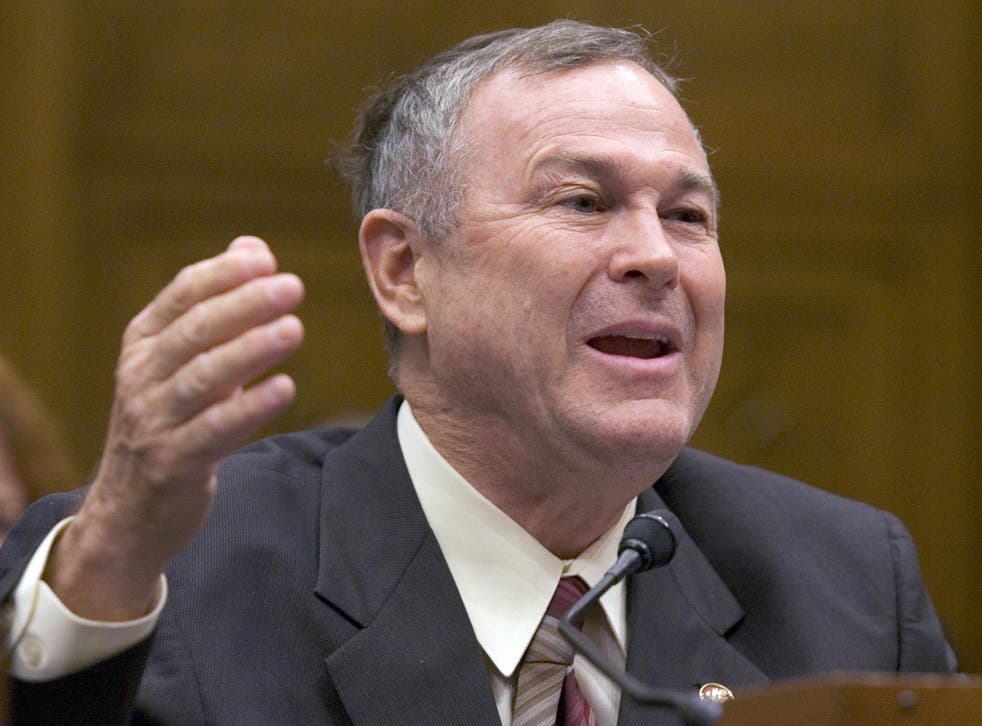 A Republican congressman has faced backlash after saying it is acceptable to refuse to sell homes to LGBT+ people.
Dana Rohrabacher, a California representative, was reported to have told a meeting of property developers in Orange County: "Every homeowner should be able to make a decision not to sell their home to someone [if] they don't agree with their lifestyle."
Mr Rohrabacher later confirmed those sentiments in an interview with the Orange County Register, saying people should have the right to "choose who they do business with".
"A homeowner should not be required to be in business with someone they think is doing something that is immoral," he said.
His comments, branded "shocking and retrograde" by the International Lesbian Gay Bisexual Trans and Intersex Association (Ilga), have caused the National Association of Realtors to pull all endorsement and funding from the congressman, who is running for re-election in November's mid-term elections.
World news in pictures

Show all 50
Mr Rohrabacher was invited to the delegation to speak on a proposal to extend the Fair Housing Act 1968, which currently does not protect LGBT+ people against discrimination when buying a house.
As it stands, the Act outlaws discrimination based on race, sex, religion or national origin, but not sexual orientation or gender.
"We've drawn a line on racism, but I don't think we should extend that line," Mr Rohrabacher said.
In a statement, the National Association of Realtors said: "It was determined that Rep Rohrabacher will no longer receive support from NAR's President's Circle."
It stated that his views were not in line with its moral code, which prohibits discrimination based on sexual orientation or gender identity.
Previously the politician held the title of a "Realtor Champion", which meant he received support from top donors linked to the property group.
Finance reports show that he also received $5,000 (£3,750) towards his re-election campaign in December and January from the Realtor's Political Action Committee.
However in the upcoming election all support from the organisation will be dropped.
"It's sad to see (the association's) priority is standing in solidarity with making sure a stamp of approval is put on somebody's private lifestyle," Mr Rohrabacher said.
Representatives from Ilga North America said they were "disheartened and disgusted" by his comments.
"His idea that homeowners should be allowed not to sell their homes to queer people represents discrimination in its purest form," they told The Independent.
"We urge Rohrabacher to retract his statement and apologise. All Americans deserve to be treated with the same respect and decency and Rohrabacher's position has already created a thunder of backlash for him – and it's not showing signs of slowing down."
Join our new commenting forum
Join thought-provoking conversations, follow other Independent readers and see their replies