California earthquakes 2014: Los Angeles trembles in anticipation as it awaits The Big One
After years of seismic calm, recent earthquakes have awakened a city to the prospect of devastation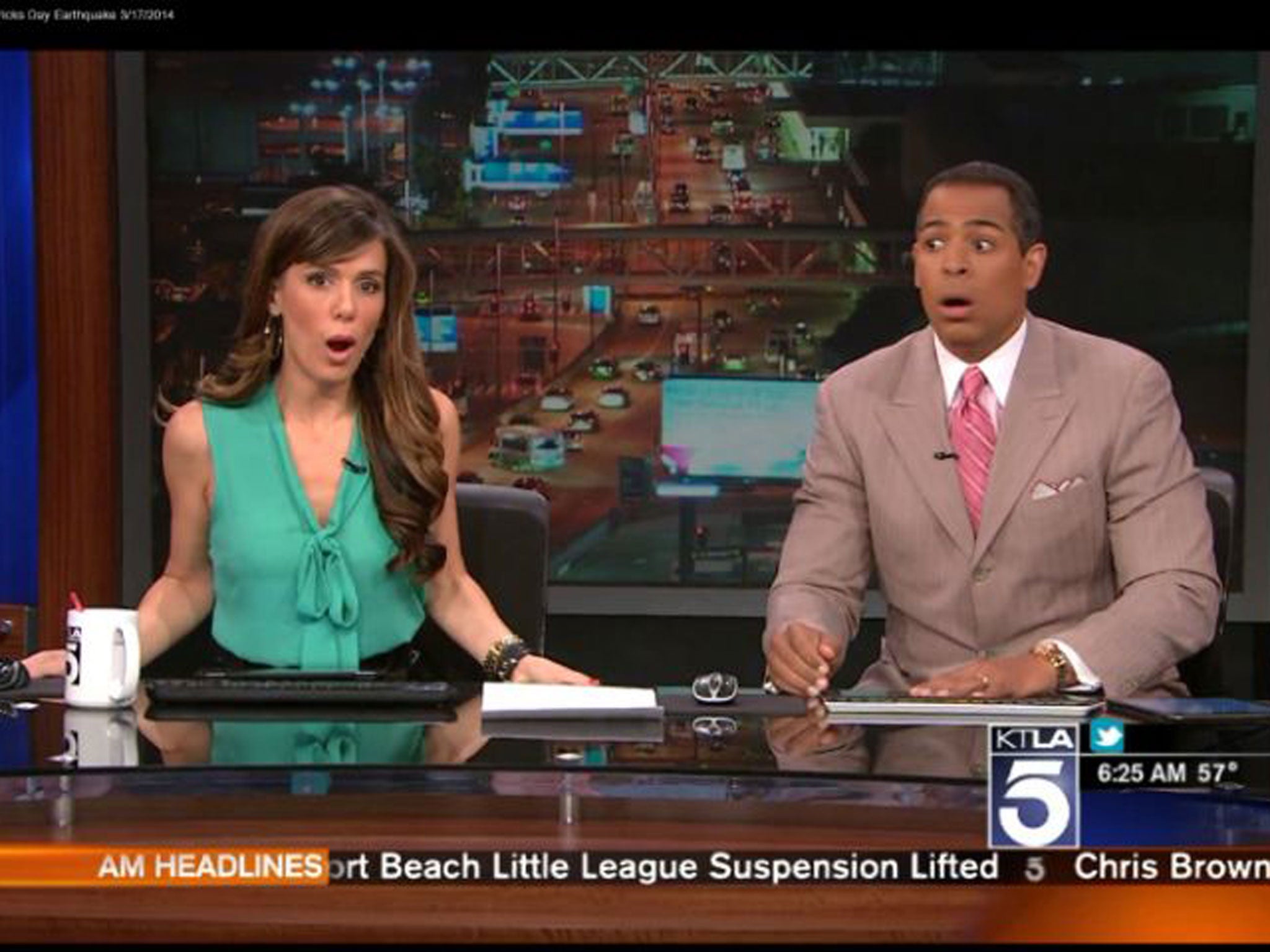 Sensible residents of Los Angeles have already stocked up on batteries, water and medical supplies in anticipation of "The Big One": the devastating earthquake that many believe will one day strike. And after years of seismic calm, a flurry of moderate quakes has reminded Angelenos of the dangerous faults that lie beneath their feet.
On Friday evening, a 5.1-magnitude temblor struck La Habra in Orange County, 20 miles southeast of central LA. It was followed throughout the weekend by hundreds of smaller aftershocks. Around 70 people were displaced after damage to their homes, products were toppled from supermarket shelves, several water mains broke, and a car was upturned by a rockslide.
Friday's quake came less than two weeks after Angelenos were awoken by a 4.4-magnitude earthquake, early on the morning of 17 March. That temblor originated in the Santa Monica Mountains, northwest of central LA.
Though no major injuries were reported in either event, they have had a chastening effect on the city, which has not suffered a fatal quake since the 6.7-magnitude Northridge earthquake of 1994, which killed 57 people. LA had experienced a quake of 5.0 magnitude or higher in each of the seven years leading up to 1994. In the subsequent 11 years, there were none.
A 5.4-magnitude quake in 2008 was the only significant seismic shock since. Geologists now say the city has grown complacent, and should expect a return to a regular cycle of 5.0-magnitude temblors. In the wake of this weekend's quakes, experts have also warned that The Big One could be more destructive than previously feared.
It was thought that a major earthquake would likely strike the San Andreas fault, which runs through the city's eastern suburbs. The US Geological Survey (USGS) has estimated that an 8.0-magnitude quake there would cause 1,800 deaths. However, the La Habra quake occurred on the Puente Hills fault, which slices straight through LA and Hollywood. According to a report by the Los Angeles Times, the USGS and Southern California Earthquake Centre believe a large-scale temblor on the Puente Hills fault could kill as many as 18,000 people, leaving up to three-quarters of a million households homeless, and causing some $250bn (£150bn) in damage.
Scientists say the fault suffers a massive quake approximately once every 2,500 years, but they aren't sure when the last one occurred.
The area is doubly vulnerable: not only are many of the older concrete buildings inadequately earthquake-proofed, they were also constructed on the soil of the Los Angeles Basin, which amplifies movement more than solid rock. Unlike San Andreas, Puente Hills is a horizontal fault, which increases the area over which a quake is felt.
LA's new mayor, Eric Garcetti, recently announced the appointment of an earthquake tsar, Lucy Jones, a USGS seismologist, whom he has tasked with creating an earthquake preparedness plan to minimise the casualties and damage that would be caused by The Big One. Speaking to the New York Times, Mr Garcetti said the spate of small quakes would help to raise awareness. "The place is abuzz about earthquakes," he said. "I'm going to take that and use that for our efforts." Following the 17 March quake, many people shared a clip of a local news anchor ducking beneath his desk in terror, but Ms Jones said the newsman's instincts were correct: "You might feel a little silly doing it for the small one," she said. "When the Big One happens, it means you stay alive as the lights come crashing down."
In the 20 years since the Northridge earthquake, scientists have gained a far greater understanding of the fault systems that criss-cross Southern California. A USGS map of the region now includes 60 separate faults. Among them is the Whittier fault system, including the Puente Hills fault, which was "invisible" until 15 years ago, when scientists discovered it using underground sensors.
Before last Friday, the most recent earthquake caused by the Whittier system was a 5.7-magnitude quake in 1987. That "moderate" temblor killed eight people and caused more than $350m (£210) in damage.
California reeling: other seismic warnings
30 March 2013 An earthquake shook residents and brought rides in Disneyland to a standstill.
18 March 2013 A pre-dawn earthquake struck across the Los Angeles basin, from the San Fernando Valley to Long Beach. .
29 July 2008 An earthquake measuring 5.4 struck Chino Hills, 28 miles east-southeast of LA.
17 Jan 1994 At 4:30am, a 6.7-magnitude quake shook LA, destroying buildings and freeways.
17 October 1989 A 6.9-magnitude quake hit central California, close to the cities of Santa Cruz and San Francisco.
Join our commenting forum
Join thought-provoking conversations, follow other Independent readers and see their replies