California hires former US Attorney General Eric Garner to help fight legal battles with Donald Trump
Senate leader says state officials are 'very, very serious' about defending values of Californians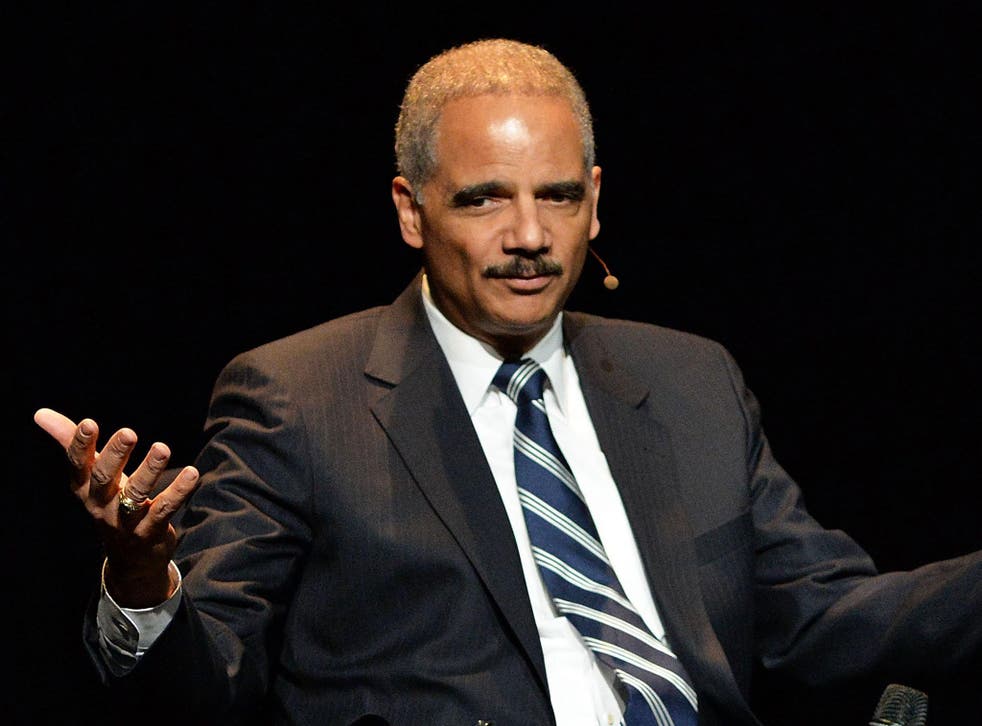 The state of California has hired President Barack Obama's former attorney general to represent it in any future legal fights against the Republican administration under Donald Trump.
Leaders of the California Legislature said the appointment of Eric Holder Jr, the first African American man to hold the position of attorney general, gave the state "a lot of firepower to safeguard the values of the people of California".
The move has been viewed as possible preparation for legal tussles with Mr Trump's administration over a variety of issues. Mr Holder will likely oversee cases involving "climate change, women and civil rights, the environment, immigration, and voting rights" on behalf of California, according to senate leader Kevin de Leon.
Mr Holder will serve alongside new state attorney general Xavier Becerra as an outside counsel and make recommendations on California's legal strategy.
"This shows we are very, very serious about defending the interests of Californians," Mr de Leon told the New York Times. "[Mr Trump] has surrounded himself with people who are a very clear and present danger to the economic prosperity of California."
Mr de Leon said he and assembly speaker Anthony Rendon began contemplating hiring outside legal counsel almost immediately after Mr Trump's election, in the hope of protecting established state policies which contrast with the President-elect's own positions.
In the presidential election in November, Mr Trump won just 32.8 per cent of the vote in California, which has not been held by the Republican party since 1992. The Democrats control two-thirds of the state's assembly and senate.
World news in pictures

Show all 50
"While we don't yet know the harmful proposals the next administration will put forward, thanks to Donald Trump's campaign, cabinet appointments and Twitter feed, we do have an idea of what we will be dealing with," Mr Rendon said in a statement.
Responding to his appointment, Mr Holder said he was "confident" in being able to offer his considerable expertise to the state in all its "federal legal and regulatory issues".
During his tenure as US Attorney General between 2009 and 2015, Mr Holder fought for civil rights and defended President Obama's government following the killing of Osama Bin Laden. He previously served as deputy Attorney General during Bill Clinton's second term as president.
Join our new commenting forum
Join thought-provoking conversations, follow other Independent readers and see their replies