California is cracking down on referrals to unlicensed pot shops
Cease-and-desist letter sent to WeedMaps, a prominent funder of campaign for legalisation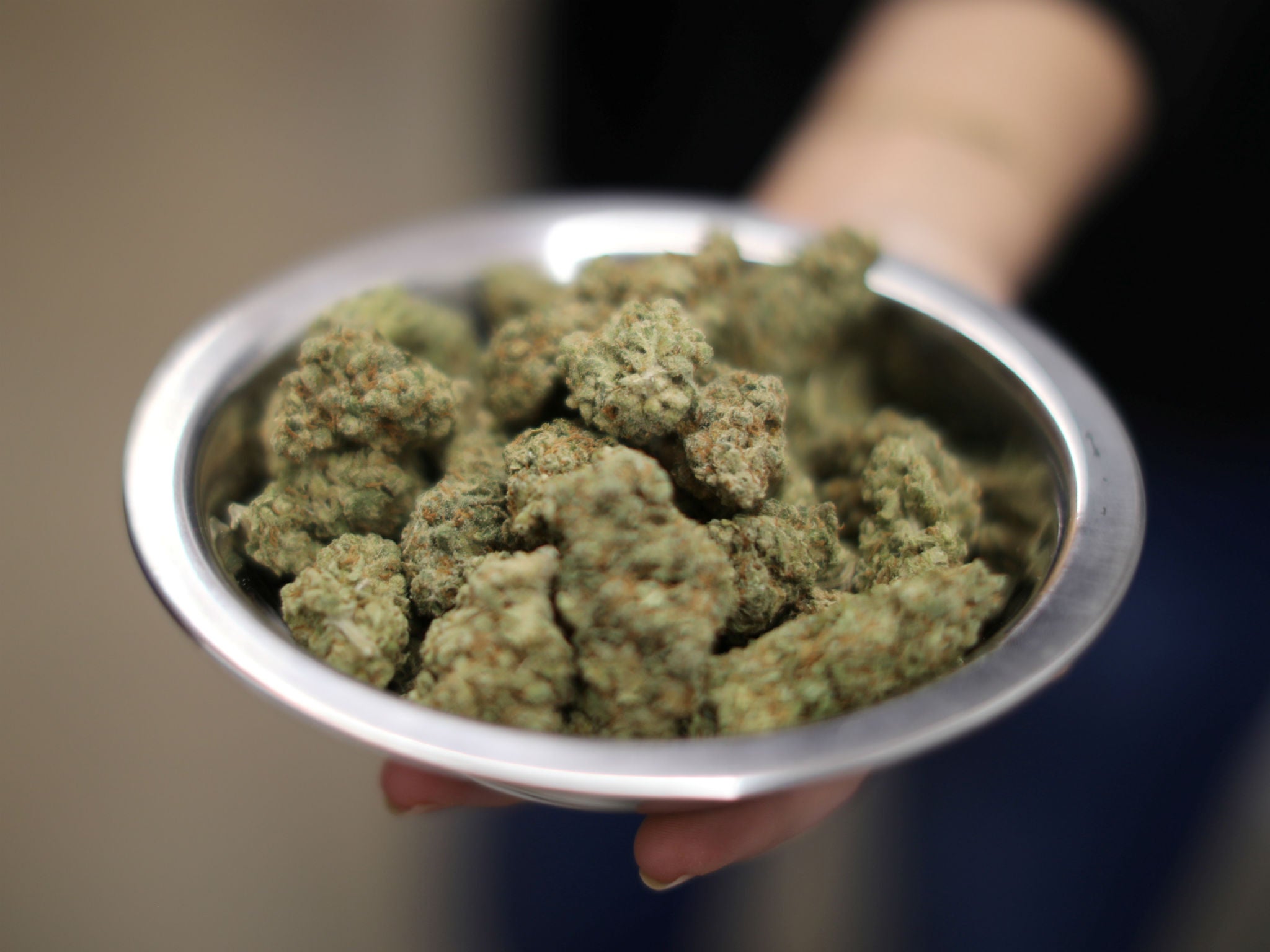 California's marijuana czar has warned a prominent cannabis referral company that invested heavily in legalisation to stop pushing customers towards illegal pot shops.
Two months after legal cannabis shops opened in California, the state's Bureau of Cannabis Control said it has contacted more than 900 businesses operating without proper licenses. It has alleged WeedMaps is directing customers to unlicensed pot purveyors, sending a cease-and-desist letter warning the business to stop.
"You are aiding and abetting in violations of state cannabis laws", the February letter said.
A representative of WeedMaps did not respond to a request for comment. The Irvine-based company has sought to carve out a role as a dominant player in California's newly-authorised marijuana marketplace, pumping more than $750,000 (£543,000) into the campaign to legalise recreational use.
California's effort to rein in unauthorised marijuana businesses reflects growing pains for an industry that has for decades operated outside the law.
Mile high city: Inside Denver's billion-dollar marijuana industry
Show all 8
Its letter to WeedMaps comes weeks after the website Leafly, which has a mapping feature allowing users to find dispensaries, announced it would no longer list cannabis businesses that lacked proper licenses.
Winning official approval to operate has proved to be a hurdle to some businesses seeking to enter the nascent legal market. While many longtime cannabis growers heralded the ability to conduct their business openly and by the rules, some small growers have warned that the costs of securing a license to enter the legitimate market are prohibitively high.
Oregon is producing three times more marijuana than it can consume
Fewer than one per cent of the state's nearly 70,000 growers were licensed as of February, accordant to a report by an industry group called the California Growers Association.
The report warned that the costs of regulations, including land-use rules, were pushing smaller operations out of the market in favour of large-scale growers.
Join our commenting forum
Join thought-provoking conversations, follow other Independent readers and see their replies