Californians to have marijuana offences wiped from records after drug is legalised
Voters backed move to decriminalise recreational use in 2016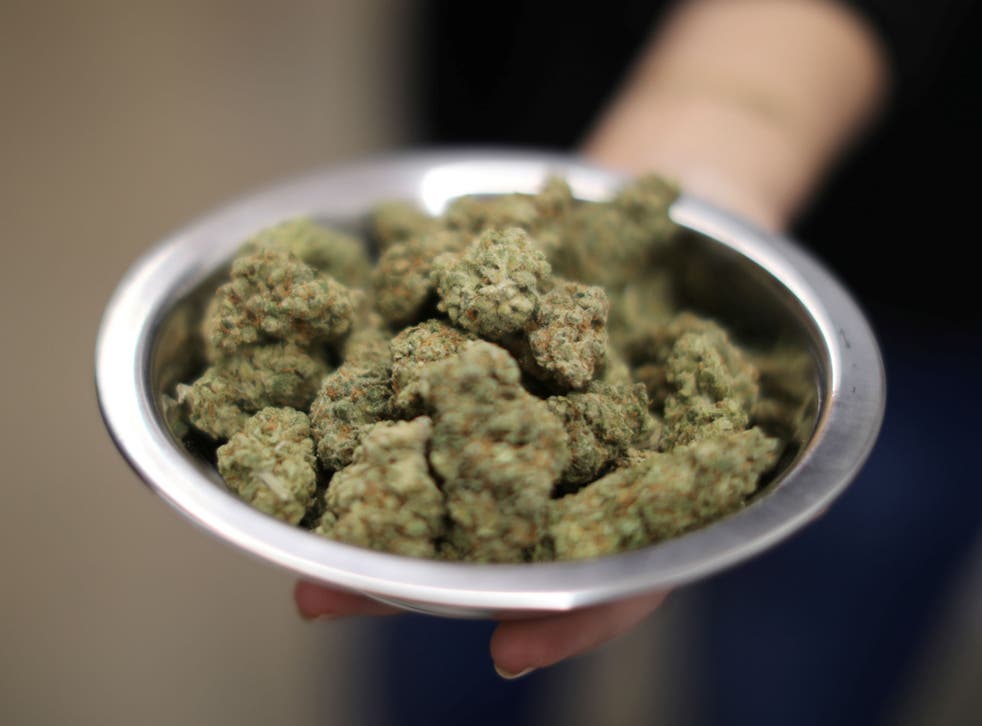 Thousands of Californians will have marijuana offences wiped from their records now that voters have eliminated criminal penalties, state officials have said.
California voters approved recreational adult use in 2016 and stores selling the drug opened their doors at the start of January. The San Francisco District Attorney's Office announced that it would retroactively apply marijuana legalisation to every case since 1975, meaning more than 3,000 misdemeanours could be erased and sealed.
Prosecutors will also review nearly 5,000 felony marijuana convictions to potentially apply new sentences, District Attorney George Gascón said.
"Long ago we lost our ability to distinguish the dangerous from the nuisance, and it has broken our pocket books, the fabric of our communities, and we are no safer for it," he said in a press release.
"A criminal conviction can be a barrier to employment, housing and other benefits, so instead of waiting for the community to take action, we're taking action for the community."
He characterised the move as reflecting the will of San Francisco voters, who overwhelmingly voted in favour of legalisation.
In pictures: 4/20 Marijuana world rallies

Show all 26
While the law allows marijuana offenders still serving their punishments to apply for re-sentencing, and permits past offenders to seek to have their records reduced or dismissed, the state reported that it had received only 4,885 petitions as of December.
A similar effort was already underway in San Diego County, where District Attorney Summer Stephan said a review initiated just after the election had already granted relief to some 680 people. The county focused on people who were on probation or still in custody, she said, with some people released from incarceration as a result.
"We took the will of the people and were able to in an expeditious manner affect the lives of those that were the most affected", she said.
Republican politician steps down after saying black people more susceptible to marijuana
In announcing the review, Mr Gascón specifically lashed out at the Trump administration, contrasting San Francisco's direction with the fact that "drug policy on the federal level is going backwards".
Attorney general Jeff Sessions has long been sceptical of loosening marijuana laws, characterising cannabis as a dangerous substance, and he recently rescinded the hands-off federal approach to legal marijuana states that had prevailed during the Obama era.
Elected officials who represent states that have legalised cannabis slammed the decision, with Republicans and Democrats alike accusing Mr Sessions of trampling on states' rights and reneging on past promises.
Join our new commenting forum
Join thought-provoking conversations, follow other Independent readers and see their replies