California mosque arson: Questions of 'white terrorism' raised over Friday prayers 'firebombing'
A 23-year-old man has been charged with a hate crime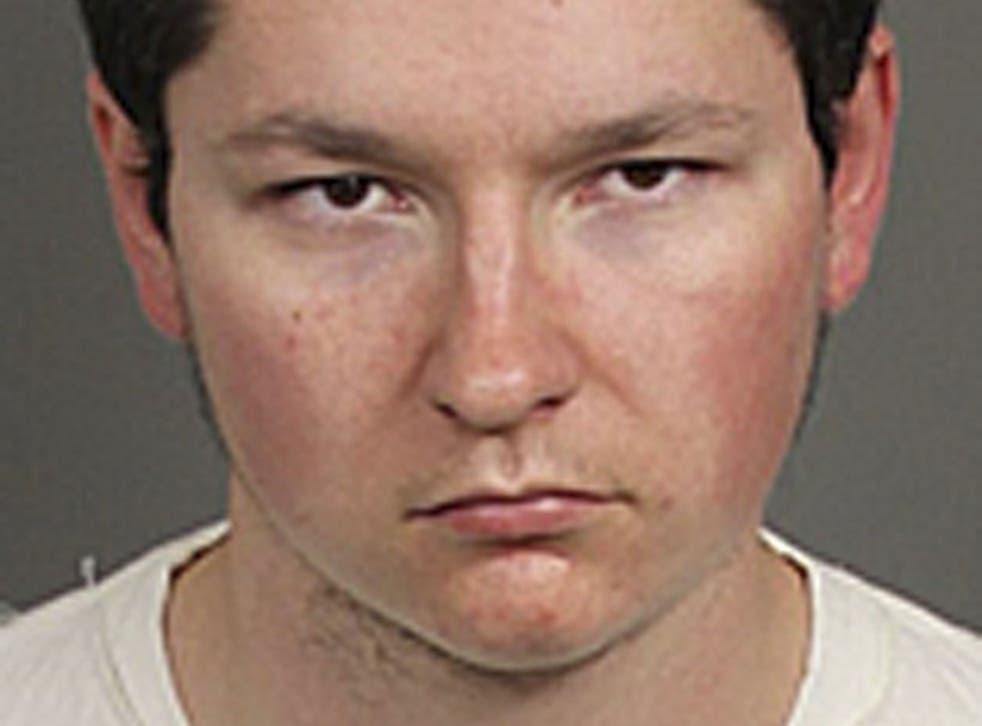 A 23-year-old man has been charged with a hate crime after a mosque in California was reportedly "firebombed" with people inside, prompting renewed focus on how such incidents are reported.
The incident occurred during Friday prayers at the Islamic Society of Coachella Valley, around 75 miles away from the scene of the San Bernardino shootings last week.
Carl James Dial Jr was arrested later on Friday and faces charges of arson, a hate crime and burglary, police said. In an interview with NBC News, his parents were quoted as calling him a "loner" and stressing that he was innocent until proven guilty.
No one was hurt in the alleged attack on the mosque, which local mayor Steven Hernandez described as "a cowardly act of vandalism".
But people questioned the way the incident was reported and asked whether, if confirmed, it should not be treated as a suspected incident of white terrorism.
According to a statement from Riverside County sheriff's spokesman Captain Andrew Shouse, the fire on Friday was contained to the small building's front lobby.
Reymundo Nour, the mosque's acting imam, told the Associated Press people at the mosque described hearing a "loud boom" and seeing flames.
Some Muslims in Southern California and beyond have raised concerns about an apparent rise in Islamophobic incidents in the wake of the San Bernadino attacks, in which a couple said to have been inspired by Islamist extremists killed 14 people.
Register for free to continue reading
Registration is a free and easy way to support our truly independent journalism
By registering, you will also enjoy limited access to Premium articles, exclusive newsletters, commenting, and virtual events with our leading journalists
Already have an account? sign in
Register for free to continue reading
Registration is a free and easy way to support our truly independent journalism
By registering, you will also enjoy limited access to Premium articles, exclusive newsletters, commenting, and virtual events with our leading journalists
Already have an account? sign in
Join our new commenting forum
Join thought-provoking conversations, follow other Independent readers and see their replies