California police officer involved in two fatal shootings in one year
Officers are generally given the right to use force when they deem necessary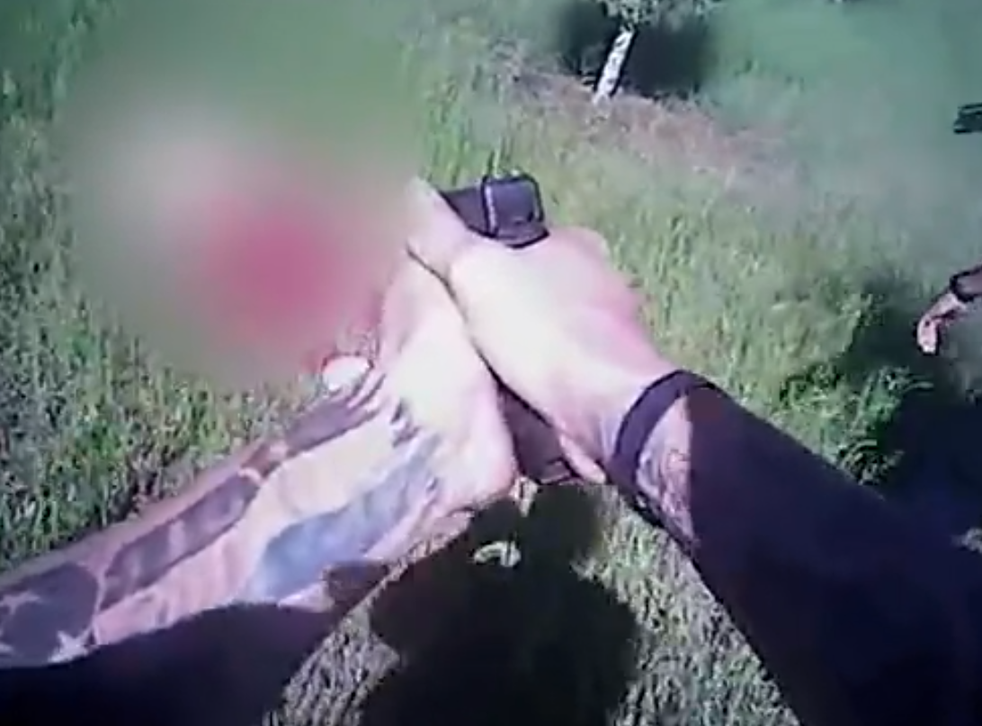 A new report has found that a California police officer was involved in two fatal shootings in just one year, highlighting the deadly results of American police policies that generally allow officers to use deadly force when they deem necessary.
In both instances, according to an analysis by the Washington Post, Ceres police officer Ross Bays shot at individuals who had stumbled out of a car and began running away — and experts say that the timing of the shootings should be worrisome, even though both were ultimately ruled justified.
The most recent occurred in August, when Mr Bays shot 15-year-old Carmen Spencer Mendez, who was sprinting from his car into an orchard when the officer shot him without issuing a verbal warning, according to body camera footage.
Less than a year earlier, Mr Bays shot 27-year-old Nicholas Pimentel, as he tried to run from vehicle stop.
In both cases, the Ceres Police Department conducted internal affairs investigations, and determined that Mr Bays had not done anything wrong.
Santa Clarita school shooting

Show all 20
An analysis by the Washington Post has found that police in the US shot and killed nearly 1,000 people in 2017 and 2018. While the public has come to increasingly scrutinise such killings as a result of things like the ubiquity of cell phones, police are still generally allowed to use force if they deem it necessary.
David Harris, an expert on police use of force for the University of Pittsburgh School of Law, told the newspaper that the case of Mr Bays shows concerning elements of that status quo, however. While the officer claimed he felt threatened, the body camera footage shows that the individuals appeared to be running away and did not necessarily pose an immediate threat, even though one individual apparently had a handgun in his possession.
"Most police officers go through an entire career without firing their weapon," Mr Harris said. He noted that an officer being involved with two shootings with a year's time is odd, and "calls for attention of the most serious kind."
And the incidents have cost the public money, with a total of $4.1m being paid out in settlements to the families of the men who were shot, according to the Ceres Courier.
Join our new commenting forum
Join thought-provoking conversations, follow other Independent readers and see their replies