California wildlife officials launch manhunt for sea otter killer
Officials are offering a $10,000 reward to anybody with information leading to the arrest of the culprit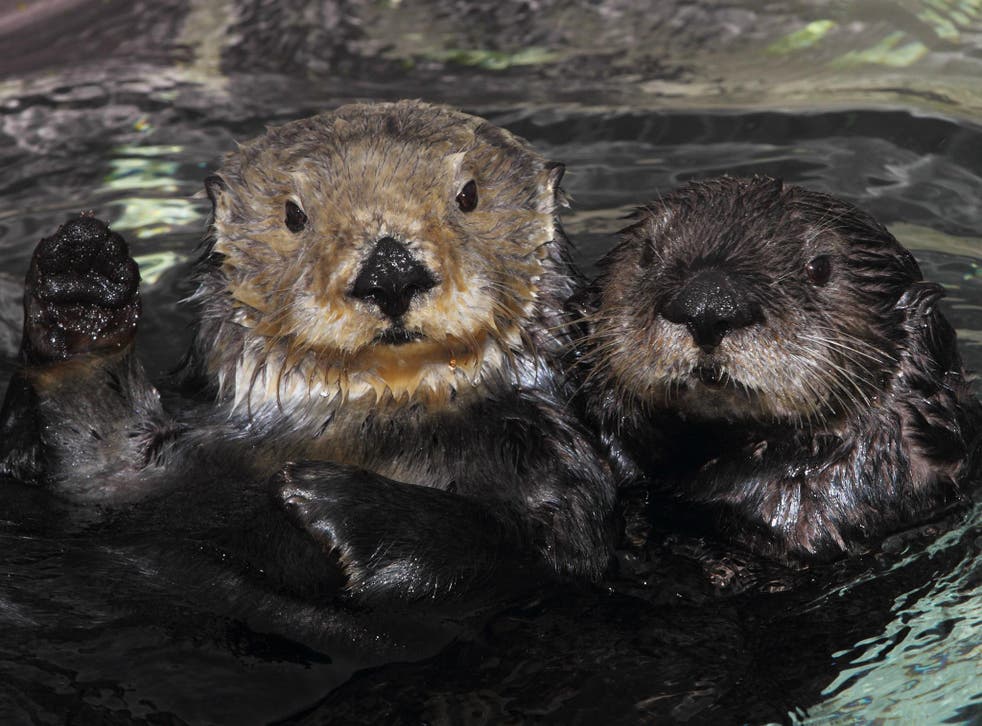 Authorities are on the lookout for the culprit responsible for shooting dead at least four sea otters in northern California.
US Fish and Wildlife Service officials announced a reward of $10,000 to anyone with information leading to the arrest of the person responsible for the deaths. Three male otters washed up on beaches near Santa Cruz between 12 and 19 August. A fourth was discovered on 20 August, The Guardian reported.
"Finding several gunshot sea otters at the same general location during such a short time frame is very unusual," said Ashley Spratt of the Fish and Wildlife Service. "We don't know why these otters were shot, but what's important to note is that killing or harassing federally protected wildlife is a crime."
Critically endangered species

Show all 10
Wildlife officials said that, upon examining the carcasses, the otters "sustained gunshot wounds and died several days to several weeks prior to washing ashore".
The killing of a southern sea otter is punishable by fines up to $100,000 and could result in a jail sentence. The animals are protected as a "threatened species" under the federal Endangered Species Act, the Marine Mammal Protection Act, and California state law.
"They're a keystone species. They help play a role in the broader ecosystem," Ms Spratt added. "So with the loss of these sea otters, we also have the loss of their benefit to the ecosystem."
There are some 3,000 southern sea otters living on the California coasts – but the creatures thrived around the Pacific Rim before Russian and Japanese fur hunters nearly exterminated the population in the 18th and 19th centuries. The northern California population grew from roughly 50 survivors in the Big Sur region since 1938, according to the Monterey Bay Aquarium.
Still, southern sea otters are largely threatened by oil spills and tanker traffic in the area.
Join our new commenting forum
Join thought-provoking conversations, follow other Independent readers and see their replies