'You join the military because you have no other options': California teacher under fire after disparaging military
School board says it is investigating teacher's controversial comments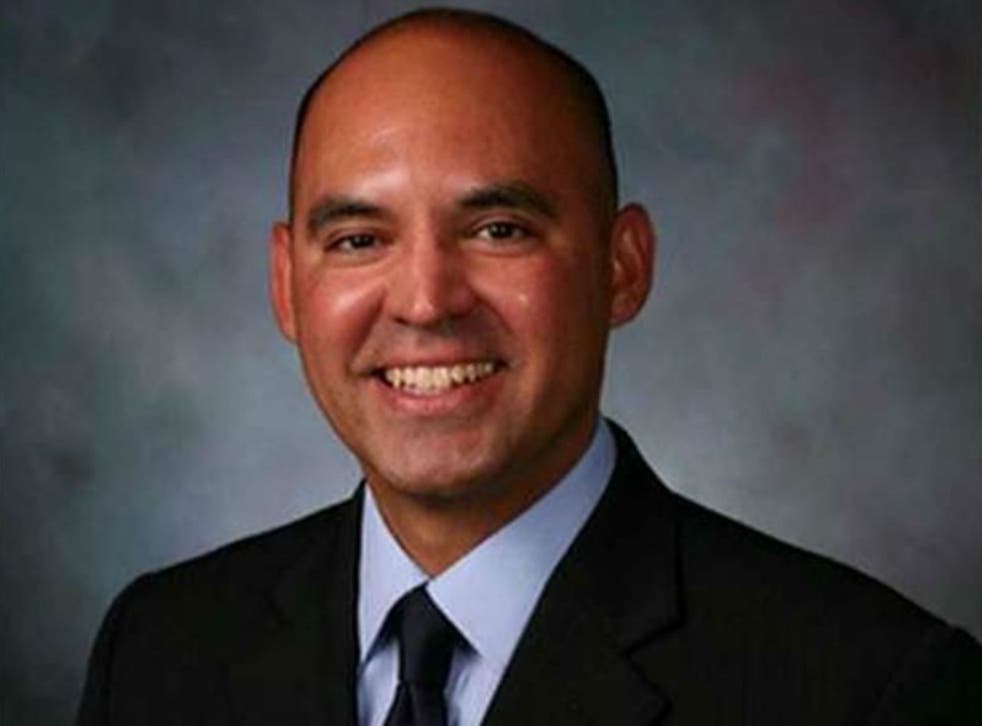 A California teacher has come under fire after videos emerged of him disparaging members of the military as the "lowest of our low" and urging his students to reject military service.
"They're not, like, high-level thinkers. They're not academic people, they're not intellectual people…they're not talented people," a voice said to be that of El Rancho High School teacher Gregory Salcido, who is also a member of the Pico Rivera City Council, says in a student's video.
In the videos, the voice identified as Mr Salcido's uses a derogatory term to refer to members of the military and says it is comprised low achievers. He questions an unseen student's decision to wear US Marines apparel, saying "don't you ever tricking bring the fricking military into this classroom" and comparing military recruiters to "pimps".
"If you join the military, it's because you have no other options," he says. "Because you didn't take care of business academically, because your parents didn't love you enough to push you and then you didn't love yourself enough to push yourself."
Anger rippled across the internet after the videos went viral, with people posting the contact information of school board members and demanding Mr Salcido's resignation. Thousands of people signed an online petition calling for him to be fired.
In a post on his Facebook page, Mr Salcido said: "I don't think it's wise for me to make any specific comments, but I want my friends, family, and students to know we are fine and we respect the rights of free expression for all individuals".
World news in pictures

Show all 50
The El Rancho Unified School District said that it was investigating the matter, releasing a statement lambasting "one-sided discussions that undermine the values our families hold dear".
"We will find out exactly what happened and take all appropriate action to ensure that the values of our students and families are respected in our schools," the statement said. "The El Rancho Unified School District is committed to providing all of our students a safe, nurturing and respectful educational environment in which they can strive and succeed".
Without directly referencing the videos, Pico Rivera Mayor Gustavo Camacho said in a statement that the city "was founded upon the principles, values and sacrifices of many of our veterans who when called upon by our nation served with great pride and honor".
"The city council and residents of Pico Rivera are steadfast in the recognition that their contributions are respected and that we are grateful for their service," he said.
Join our new commenting forum
Join thought-provoking conversations, follow other Independent readers and see their replies