Anger as Californians still waiting for over $1bn in approved aid for 2017, 2018 wildfires
The money isn't expected to kick in until early 2021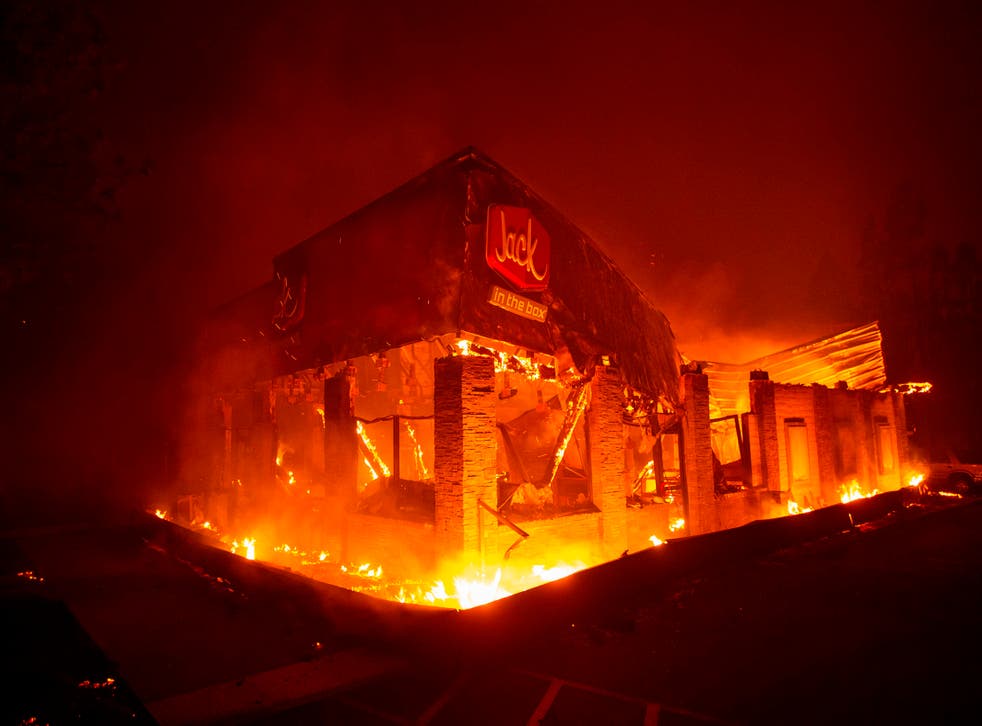 Leer en Español
California residents are still living in cars and temporary homes, waiting for more than $1 billion in federal aid for wildfires that happened in 2017 and 2018, the Los Angeles Times reports.
"It's supposed to be a temporary place, and I've been here for three years," Linda Adrain, 80, told the paper about the claustrophobically small apartment she moved into after the 2017 Tubbs fire, which was the state's most destructive fire ever at the time.  "There's nowhere for me to go."
She was supposed to move into a housing complex for low-income senior citizens, but its developers are still waiting on federal money.
In 2017 and 2018, fires spread quickly through the state, destroying nearly 20,000 homes and killing over 100 people, but more than $1.3 billion in federal rebuilding aid still hasn't arrived.
California housing officials were required to submit spending plans to the federal Department of Housing and Urban Development. It took nearly two years for HUD to clear the plans relating to the 2017 fires, and plans for the 2018 fires, including the one that wiped out Paradise, California, were only cleared last week.
Causes for the delays reportedly run from mismanagement among California's housing authorities, to a laggard pace from federal bureaucrats. The funds aren't expected to really start making an impact until 2021.
"This was a delay we wished we wouldn't have had," Gustavo Velasquez, director of the California Department of Housing and Community Development, told the Times. "Families deserve to have this money out to rebuild their lives."
In the past, president Trump threatened to withhold disaster aid to the state, a place he has frequently battled with over his immigration and environmental agenda.
The delays aren't unique to California. In January, the Washington Post reported that many Puerto Ricans were still waiting for millions in aide years after Hurricane Maria.
Following a wave of 2017 hurricanes, Texas lawmakers, including GOP senator John Cornyn, also criticized the federal response as inadequate.
Join our new commenting forum
Join thought-provoking conversations, follow other Independent readers and see their replies