Campuses hold race protests after Missouri resignations
The protests have been inspired by the resignation of senior officials at the University of Missouri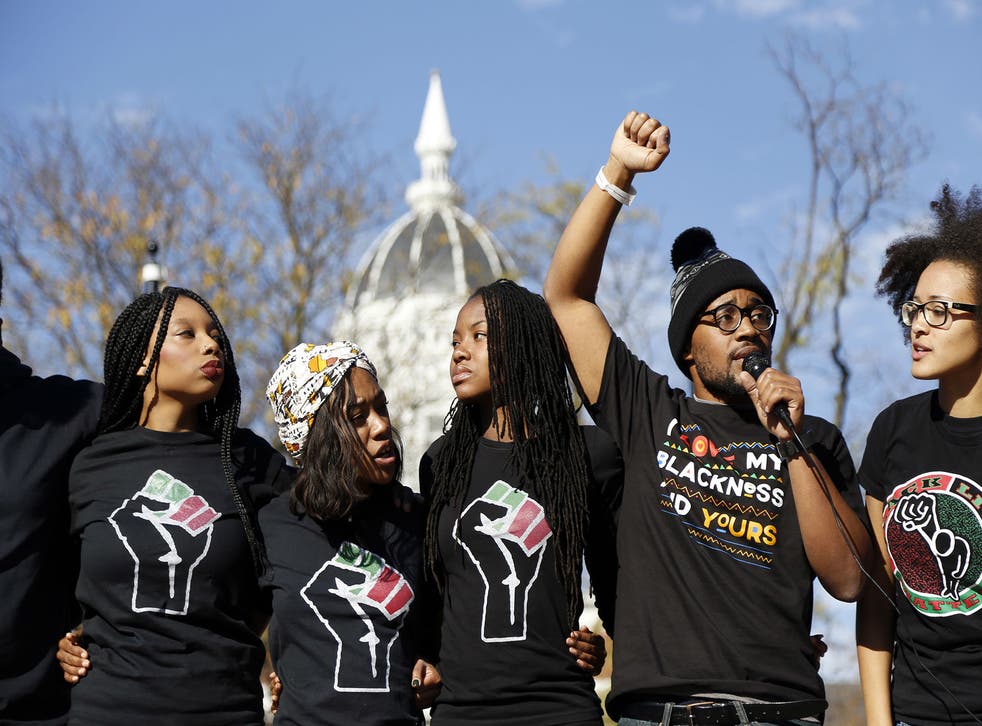 Inspired by the victory of students at the University of Missouri, students at campuses across the US are to hold rallies to highlight the issue of racism and discrimination.
After protests that culminated in the resignation of the school's president and chancellor, marches or walk-out are to be held at institutions including Yale University, Ithaca College and Smith College.
Soon after Tim Wolfe, president of the university, announced he would step down on Monday, a crowd of more than 1,000 gathered peacefully at the Afro-American Cultural Center at Yale University in New Haven, Connecticut, for a "March of Resilience," in solidarity with Missouri, Reuters reported.
The crowd sang and chanted for an end to racism on campus. The issue has been in focus at Yale after a fraternity turned away black guests at a Halloween party, saying, according to reports at the time, that only white women would be admitted.
A walkout is also planned at Ithaca College, a private school in upstate New York.
A student group called People of Color at Ithaca College announced on its Facebook page it was planning an on-campus 'Solidarity Walk Out' at 1:30 p.m on Wednesday "for all the injustices students of color face on this campus and other colleges nationally."
Ithaca president Tom Rochon, like Missouri's Wolfe, has been under fire for his perceived soft handling of racially sensitive incidents on campus.
"With the University of Missouri's president stepping down, we demand Rochon do the same," the group said on Facebook.
Students at Smith College, a women's private school in Massachusetts, plan a similar walkout for midday on Wednesday.
A group of University of Missouri professors walked out of classes on Tuesday even after the resignation of Wolfe.
"I support the students who are still camping out and fighting for racial justice on campus," said Elisa Glick, an associate professor.
The University of Missouri has stepped up security on its campus following the protests and campus police said threats had been made over social media, including one directed at the Gaines/Oldham Black Culture Centre.
"Unfortunately we are dealing with them," said university police spokesman Major Brian Weimer.
Join our new commenting forum
Join thought-provoking conversations, follow other Independent readers and see their replies