Canada to repeal discriminatory anal sex ban
LGBT rights organisations have long opposed Section 159, which sentences some people who engage in a consensual sex act to ten years in prison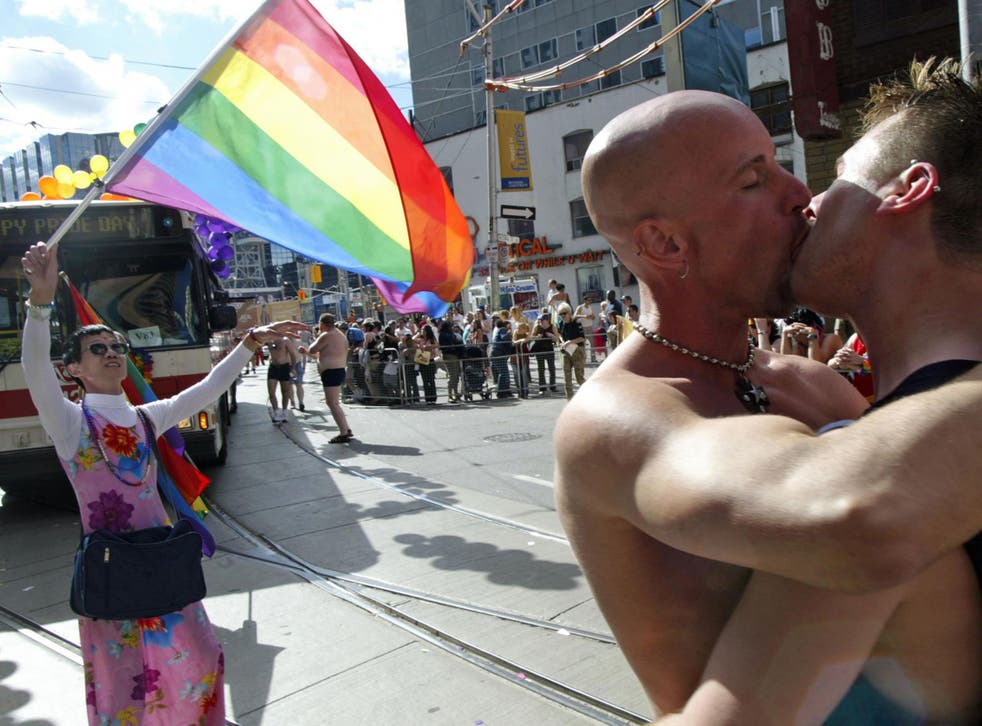 Anal sex is to be decriminalised in Canada.
The country's centre-left Liberal government has said it intends to repeal Section 159 of the criminal code, which states that every person who engages in an act of anal intercourse is guilty of an "indictable offence" and "liable to imprisonment for a term not exceeding ten years".
Exceptions are made in the law for heterosexual married couples and for any two people over the age of 18 who both consent to the act. However anal sex is illegal for 16 and 17 year olds, in public places, and if more than two people "take part or are present".
LGBT rights activists say the law is discriminatory because the legal age of consent for anal sex differs from the age of consent for almost all other forms of sex.
People in Canada can legally have vaginal and oral sex when they are 16, as long as this does not involve prostitution or pornography, and the sex act does not occur "in a relationship of authority, trust or dependency," such as with a teacher or coach.
Section 159 has been ruled unconstitutional by several different courts in cases spanning three decades. In the 1990s, Ontario's Court of Appeal said the law violated Section 15 of the Canadian Charter by discriminating on the basis of age. Appellate courts in Quebec, Alberta, B.C. and Nova Scotia, and at the federal level, followed suit.
Justice Rosalie Abella, for the Court of Appeal for Ontario, said in 1995:
"Gays and lesbians form a historically disadvantaged group, and s. 159 violates s. 15(1) of the Charter because it arbitrarily disadvantages individuals in that historically disadvantaged group—gay men—by denying to them until they are 18 a choice available at the age of 14 [the age of consent at the time] to those who are not gay, namely, their choice of sexual expression with a consenting partner to whom they are not married. Anal intercourse is a basic form of sexual expression for gay men."
But the ban has remained written in the law and police have been found to be actively enforcing it in five provinces and three territories, according to the charity Equality for Gays and Lesbians Everywhere Canada (Egale).
In a report released in June, the charity said police had taken advantage of the law's "ambiguity" and continued to use it to charge Canadian citizens.
It said: "Between 2008 and 2014 in Ontario, 22 people were charged with anal intercourse under Section 159".
The report also said Canadian gay rights activists were "mortified" that Stephen Harper's government, who were in power until 2015, did not address Section 159 when it reviewed the age of consent for sexual activity in 2008.
The pioneers of LGBT rights in 2015

Show all 6
A New Democratic Party MP tried to have the ban revoked in 2011, but the bill never made it to the first round of debate.
Dr Kristopher Wells, the faculty director of the Institute for Sexual Minority Studies at the University of Alberta, told VICE he applauds Prime Minister Justin Trudeau's "government for continuing to make Canada a human rights leader around the world."
He said: "All of our laws must be modernized so they no longer discriminate against LGBTQ people."
Join our new commenting forum
Join thought-provoking conversations, follow other Independent readers and see their replies