Canada approves prescription heroin for addicts who have failed other treatments
'It shows a more healthy approach to addiction,' British Columbia's health minister says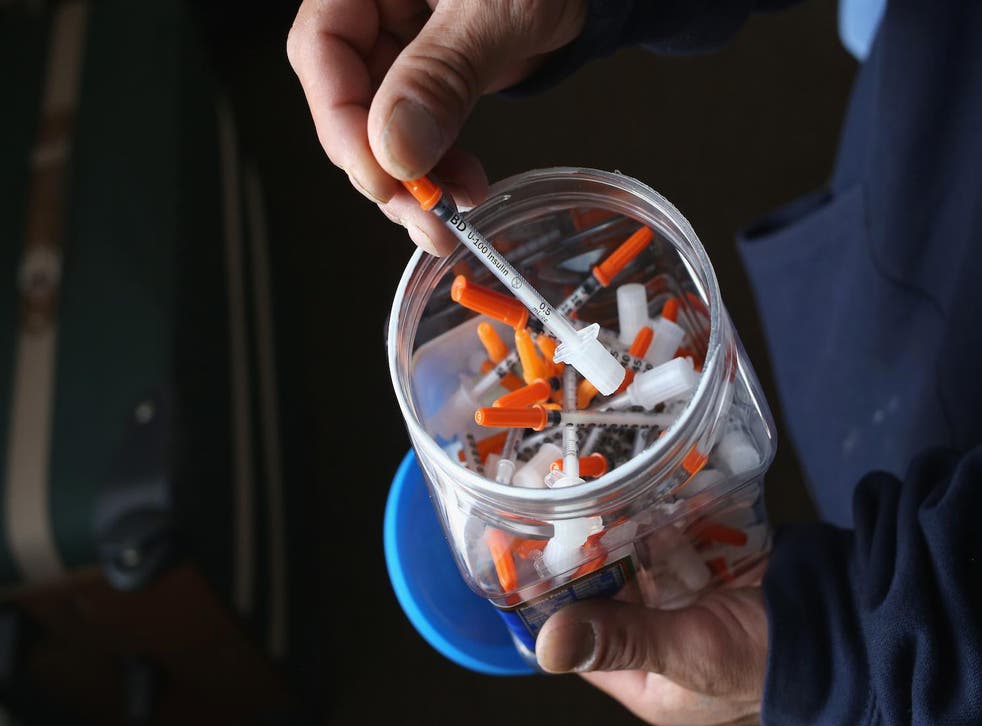 Chronic heroin addicts in Canada will now be able to receive the drug on prescription. Pharmaceutical grade heroin, known as diacetylmorphine, will be available to patients who have not responded to traditional treatment methods.
Health Canada has reversed the laws of the former Conservative government, which banned the practice in 2013.
The move is expected to widen the operations of special clinics that practice heroin-assisted treatment.
Like in many countries, opium addiction is a key health concern in Canada and lawmakers hope the move will prevent deaths from overdoses and help addicts better control their lives.
Heroin purchased illegally can be of unknown strength and cut with other substances, while using needles to inject carries the risk of spreading blood-borne diseases, such as HIV and hepatitis.
"I'm happy to see this, it shows a more healthy approach to addiction," Terry Lake, health minister for British Columbia, told local radio. "This, obviously, is reserved for people that have tried other forms of addiction treatment but have not been successful. And I think we need every single tool to fight this terrible problem that we have with addictions."
World's 10 deadliest street drugs

Show all 10
Mr Lake continued: "It indicates a willingness on behalf of the federal government to look at addictions as a health-based kind of an issue rather than a criminal-based issue. And that they are not limiting the range of treatment options that are available. Because there isn't one size that fits all in these situations."
Under a special court order, the Crosstown Clinic in Vancouver already provides prescription heroin to addicts. Lead doctor, Scott MacDonald, welcomed the government's decision and told the Washington Post: "Our goal is to get people into care."
Crosstown patients are those who have already tried and failed at methadone and detox treatments numerous times. While they must visit three times daily, the patients are of better health and less likely to commit crime than addicts who inject unsupervised.
The Conservative Party in Canada remains opposed to prescription heroin. "Our policy is to take heroin out of the hands of addicts and not put it in their arms," said the party's health spokesman, Colin Carrie.
Proposals supporting similar practices were passed by the British Medical Association in June in order to combat the most harmful effects of taking heroin illegally. Doctors claimed it would help prevent overdoses and HIV transmissions and reduce crime.
The UK saw a record number of drug-related deaths in 2015, despite fewer people taking illegal substances. It is thought that many of the deaths were of ageing, long-term heroin addicts.
Join our new commenting forum
Join thought-provoking conversations, follow other Independent readers and see their replies