Canada searches for truth behind deaths of thousands of indigenous children at residential schools
Investigation hopes to uncover what happened to more than 3,000 students who died at government-funded boarding schools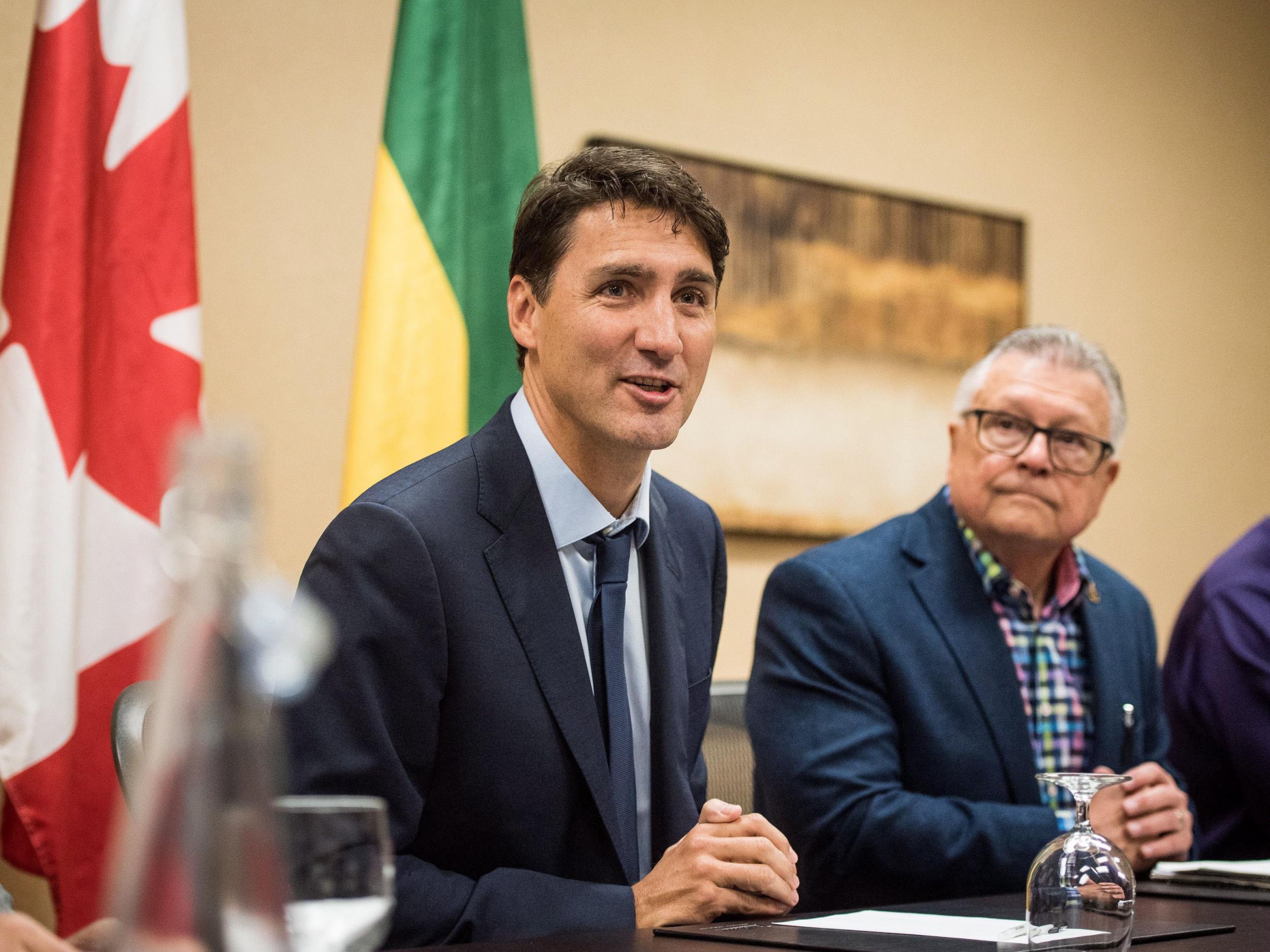 Armed with everything from school attendance records to drones, researchers across Canada are racing to shed light on a bleak part of the country's history: How many indigenous children died at residential schools and where are their unmarked graves?
From 1883 to 1998, nearly 150,000 indigenous children were forcibly separated from their families and sent to the government-funded, church-run boarding schools in an attempt to assimilate them. Once there, they were frequently neglected and abused. What happened at the schools was akin to "cultural genocide," concluded a 2015 report from the Truth and Reconciliation Commission.
It also found at least 3,200 students died at residential schools over those 115 years - a much higher death rate than for students elsewhere in Canada - though the commission contended the number was probably much higher and merited further investigation.
In 2015, Prime Minister Justin Trudeau promised to implement the Truth and Reconciliation Commission's calls to action. Six of them deal specifically with creating a register of the missing children and mapping their graves.
But nearly three years later, some say a lack of resources and missing documents is inhibiting progress, increasing the likelihood that the relatives of missing residential-school children will die without knowing the fate of their loved ones and that unmarked graves could be destroyed.
"There are scant resources being provided to do this work," said Ry Moran, the director of the National Centre for Truth and Reconciliation, which is working on some of these calls to action. "We know some of those cemetery locations now sit under parking lots."
A spokesperson for the department of Crown-Indigenous Relations and Northern Affairs Canada said in a statement that the government provided the National Centre for Truth and Reconciliation with $500,000 in March and it is "working closely" with it "in making progress towards the completion of these and other associated Calls to Action."
Mr Moran said he expects to have an initial register of dead schoolchildren ready by March 2019 but cautioned it will not be a complete list because there are "literally millions more documents to review."
Justin Trudeau to heckler: 'racism has no place in Canada'
Putting together the puzzle pieces found in those documents is "seldom straightforward," said Nancy Hurn, a former archivist at the Anglican Church of Canada who pores over church records to find the names of dead children in her retirement but is not affiliated with the commission or the centre. She has so far uncovered the names of 119 dead children.
"I've been an archivist for 40 years and this is the most important work I've done," Ms Hurn said. "There is a lot to account for."
School records were often destroyed or inconsistently kept, according to the commission's 2015 report. Officials also frequently failed to record the name and gender of students who died or the cause of death. Authorities even neglected to report the deaths to the parents.
Complicating matters further, Mr Moran said, some of the Catholic entities responsible for running the schools have not yet turned over their documents.
The religious organisations that operated the schools - the Anglican Church of Canada, Presbyterian Church in Canada, United Church of Canada, Jesuits of English Canada and some Catholic groups - in 2015 expressed regret for the "well-documented" abuses. The Catholic Church has never offered an official apology, something Mr Trudeau and others have repeatedly called for.
Children at residential schools often died of illnesses such as tuberculosis and typhoid, which spread rapidly because the children were not adequately nourished and sometimes were forced to endure hard labour. Others died by suicide, in fires or by freezing to death while trying to escape.
Those who died were commonly buried in cemeteries on school grounds, in part because the schools were located far from indigenous communities and travel was difficult in the winter, said Anne Lindsay, a former archivist at the National Centre for Truth and Reconciliation.
Mr Moran said it should be easy to map the locations of the graves because researchers know where the schools were located, which narrows down where the graves could be.
World news in pictures
Show all 50
Earlier this year, he and a team of researchers found an unmarked grave near the Muscowequan Residential School in Saskatchewan by using ground-penetrating radar near the school's abandoned building.
Mr Moran would like to use this radar technology elsewhere but said it is not possible without more funding from the government.
What is at stake is perhaps best exemplified by what is happening in Brandon, Manitoba, on what archivists believe is the former site of the Brandon Indian Residential School, which operated from 1895 to 1972.
After years of neglect, the school's cemetery was marked and cared for by the Girl Guides, Canada's Girl Scouts, from 1962 until the 2000s, when city officials sold the land to a private owner and it vanished.
Ms Lindsay said the principal's letters, a hand-sketched map by a former student and other records indicate the cemetery was just south of the school near the Assiniboine River.
Ms Lindsay and others believe today it is the Turtle Crossing RV park and at least 60 students are buried there.
The park's owner is planning to expand the campground, but archivists and Vince Tacan, the chief of the Sioux Valley Dakota Nation, oppose it.
Neither he nor the owner of Turtle Crossing responded to a request for comment.
"This is a cemetery that sort of appears and disappears again," Ms Lindsay said. "It speaks to how fragile that memory is and how much it needs people to actually commemorate and argue for remembrance."
The Washington Post
Join our commenting forum
Join thought-provoking conversations, follow other Independent readers and see their replies