Canada indigenous community declares suicide crisis emergency
The Canadian parliament is holding an emergency session on the issue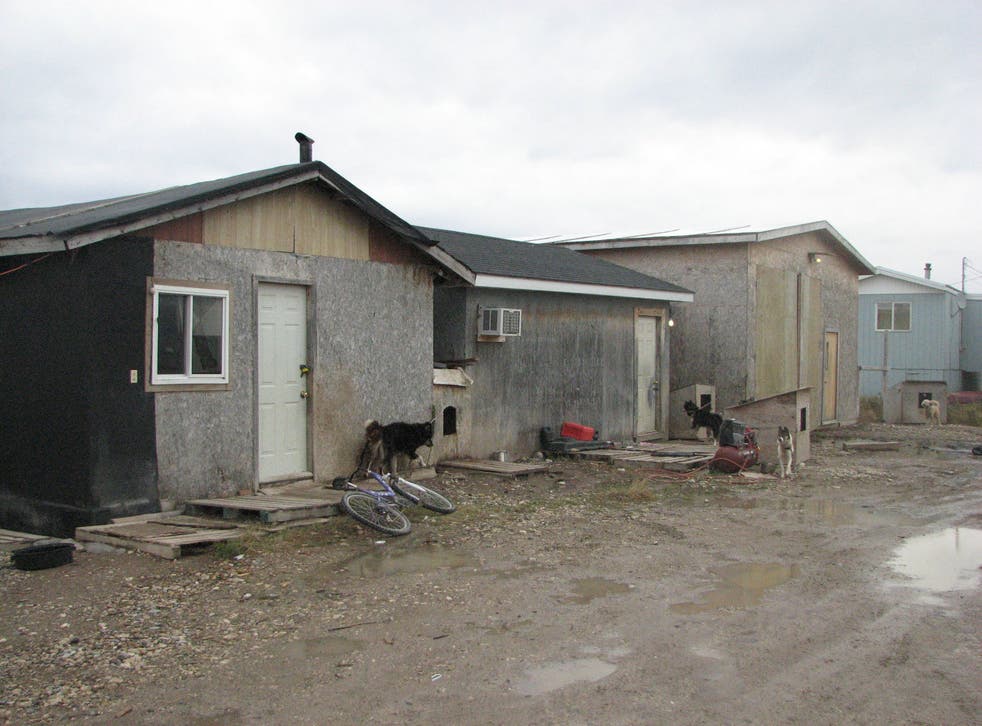 A community of indigenous Canadians has declared a state of emergency after it was revealed that 11 members had tried to kill themselves so far this month and that 28 had attempted to do so in March. Most of those trying to take their own lives were teenagers.
Canada's parliament has called an emergency session for Tuesday night to discuss the series of suicide attempts in a community marked by poverty, dislocation and remoteness.
The declaration of emergency was signed by Chief Bruce Shisheesh of the remote northern community of the Attawapiskat First Nation in Ontario, according to Reuters.
Canada's 1.4m aboriginals, who make up about 4 per cent of the country's population, have higher levels of poverty and a lower life expectancy than other Canadians and are more often victims of violent crime, addiction and incarceration, the news agency said.
The Assembly of First Nations - a group representing aboriginal groups in Canada - has called for immediate action and long-term support for the remote northern community.
"This is a national crisis and…it's upon us, basically, because of decades, upon decades of neglect," National Chief Perry Bellegarde told CTV News.
The reasons for people trying to end their lives are varied but Attawapiskat leaders point to an underlying despondency and pessimism among their people as well as an increasing number of prescription drug overdoses since December.
Living in isolated communities with chronic unemployment and crowded housing, some young aboriginals lack clean water but have easy Internet access, giving them a glimpse of affluence in the rest of Canada.
Since December, Attawapiskat has seen a rash of prescription drug overdoses sending youth to hospital in "a fairly new phenomenon", said Deborah Hill, vice-president of patient care at Weeneebayko Area Health Authority, whose region includes the community.
The emergency parliamentary session was requested by New Democrat legislator Charlie Angus whose constituency includes Attawapiskat. Mr Angus is demanding Ottawa do more "to end this cycle of crisis and death among young people".
Canadian Prime Minister Justin Trudeau, who called recent suicide attempts "heartbreaking", took power last year promising to tackle high levels of poverty, bad housing and poor health among aboriginal residents and promised a new "nation-to-nation relationship".
Last month, Canada said it would spend an extra $8bn over five years to help the aboriginal population deal with dire living conditions.
Mr Shisheesh was not immediately available for comment on Tuesday. In a message posted on Twitter, he wrote: "Trying to be positive here, but getting emotional drain...need your prayers here."
Another Canadian aboriginal community in the western province of Manitoba appealed for federal aid last month, citing six suicides in two months and 140 suicide attempts in two weeks.
Other indigenous communities within North America have faced similar problems. Last year, Native Alaskan leaders said they were confronting an epidemic of suicides. The small community of Hooper Bay, which has just 1,000 residents, had seen a flurry of deaths.
In the US, call 1-800-273-8255 for the National Suicide Prevention Lifeline.
Join our new commenting forum
Join thought-provoking conversations, follow other Independent readers and see their replies