'Societal discussion' on drugs decriminalisation needed amid surge in opioid deaths, Canada's health chief says
Dr Theresa Tam's comments echoed by Canadian Association of Chiefs of Police
Tom Embury-Dennis
Monday 24 August 2020 17:20 Comments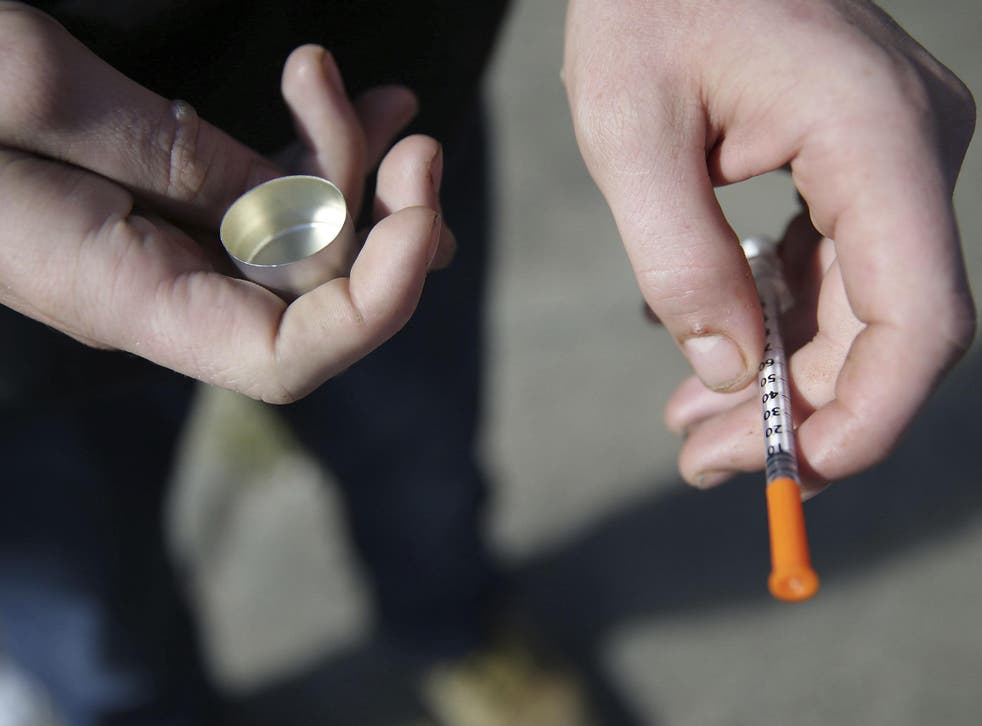 Canada's chief health officer has said the decriminalisation of drugs should be up for discussion amid a surge in opioid deaths in the country.
Amid the crippling coronavirus pandemic, a number of provinces in Canada, including British Columbia and Ontario, have seen rises in opioid cases at overdose facilities.
"Canadians should be seized with this particular crisis, which can actually happen to anyone and could also have increased risks right now for people who may be isolating at home," Dr Theresa Tam said during a news conference on Friday, Global News reported.
Increasing access to safer drugs and building additional supervised consumption centres were needed to address the "escalating" crisis, Dr Tam said, adding that a move "toward a societal discussion on decriminalisation" should also be considered.
Her comments echo those by the head of the Canadian Association of Chiefs of Police, who called for the decriminalisation of simple possession of drugs.
"Arresting individuals for simple possession of illicit drugs has proven to be ineffective," Adam Palmer said in July. "It does not save lives."
In June, British Columbia saw a 130 per cent spike in the number of overdose deaths compared to June last year, while the province's coroner service reported an increase in overdose victims with "extreme fentanyl concentrations" in their bodies.
Opioids, which include fentanyl, work by attaching to receptors across the body. They block pain messages sent from the source of the pain through the spinal cord to the brain whilst also creating feelings of euphoria. But they are highly addictive and frequently result in overdoses and even death.
Donald MacPherson, director of the Canadian Drug Policy Coalition, said the cause of the surges in cases was likely twofold: the shutting of the border with the US meant more drugs were made or altered in Canada, increasing their dangerousness; while coronavirus restrictions meant access to safe injection sites and methadone clinics were more limited.
Police called to scene of mass fentanyl overdose in Chico, California
Last week, prime minister Justin Trudeau's government proposed changes to Canadian drug policy, including a two-month consultation on how to improve supervised consumption centres.
Prosecutors are also being asked to take up only the most serious drug possession offences.
Register for free to continue reading
Registration is a free and easy way to support our truly independent journalism
By registering, you will also enjoy limited access to Premium articles, exclusive newsletters, commenting, and virtual events with our leading journalists
Already have an account? sign in
Join our new commenting forum
Join thought-provoking conversations, follow other Independent readers and see their replies