Canadian synagogue invites Muslims to pray in building after local mosque is fire-bombed in suspected hate-crime
'It's not about religion, it's not about race,' one Jewish leader commented. 'As Canadians we have to stick together.'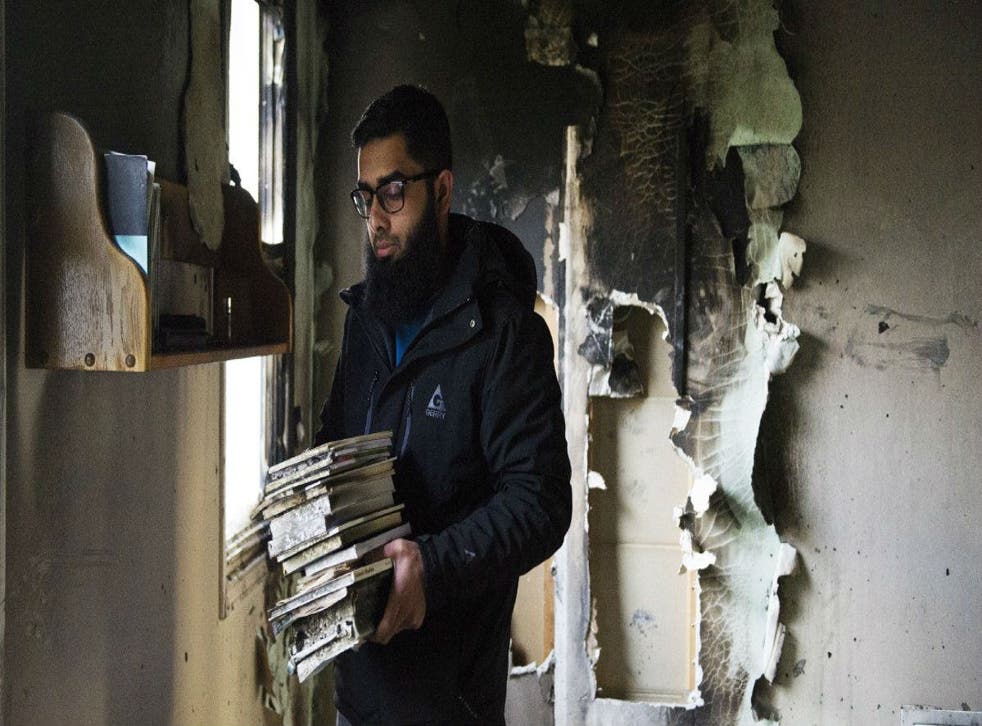 A Canadian synagogue has opened its doors to the local Muslim community after the nearby mosque was torched in a hate crime following the Paris attacks.
Leaders of the Beth Israel synagogue in Peterborough voted to invited Muslim worshipers at the Masjid al-Salaam mosque to pray in their building, after it was fire-bombed by arsonists.
The mosque – the only one in the Ontario town – was rendered uninhabitable after the 14 November attack, which caused an estimated $80,000 worth of damage.
Larry Gilman, president of the synagogue, said when he heard about the violence he approached his board of directors to ask whether they could share prayer space with the Muslim congregation. The vote was unanimously in favour.
"It's not about religion, it's not about race," he told CBS's Metro Morning. "As Canadians we have to stick together".
In partnership with Kenzu Abdella, president of the Kawartha Muslim Religious Association, two prayer sessions and a potluck dinner were held at the Jewish centre this week.
"Even though it came out of a tragedy, we are working together," Mr Abdella said of the collaboration. "We have more similarities than differences."
He added: "At the end of the day, it's a house of God."
Others in the community have also pitched in to help. A fundraiser to help restore the mosque raised $30,000 more than organisers anticipated after local residents reacted to horror with what Peterborough police have described as a suspected hate crime.
Register for free to continue reading
Registration is a free and easy way to support our truly independent journalism
By registering, you will also enjoy limited access to Premium articles, exclusive newsletters, commenting, and virtual events with our leading journalists
Already have an account? sign in
Register for free to continue reading
Registration is a free and easy way to support our truly independent journalism
By registering, you will also enjoy limited access to Premium articles, exclusive newsletters, commenting, and virtual events with our leading journalists
Already have an account? sign in
Join our new commenting forum
Join thought-provoking conversations, follow other Independent readers and see their replies