Canadian town changes 'Land of rape and honey' slogan after 60 years
The town's new motto reads: 'Opportunity grows here'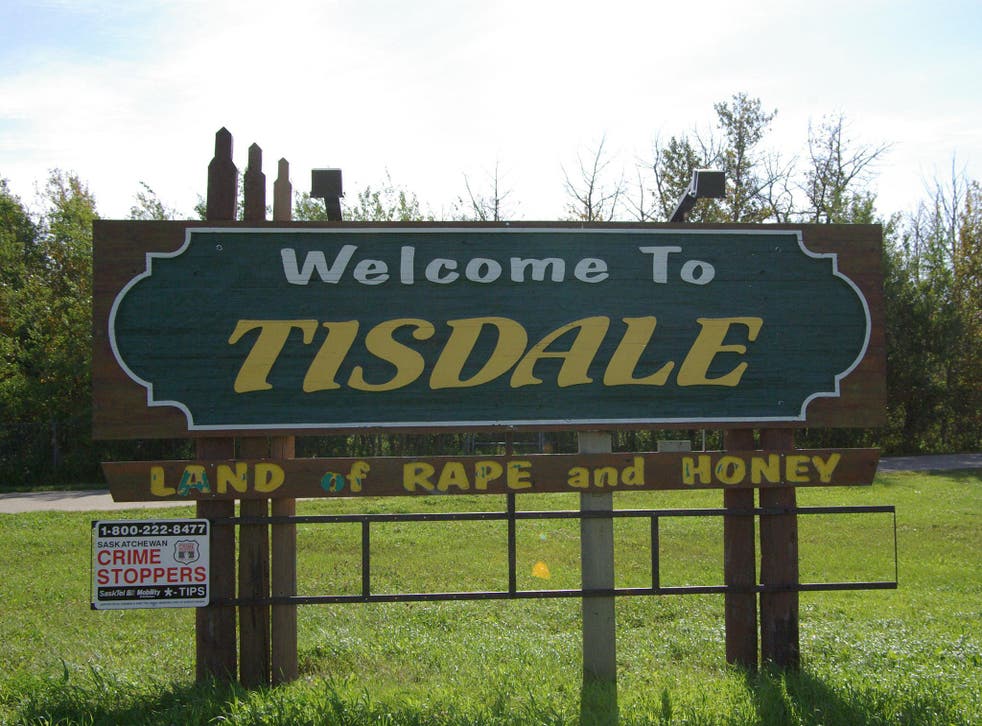 A town in Canada known for 60 years as the "Land of rape and honey" has changed its motto after the majority of its residents voted for a rethink of its image.
The town of Tisdale in northern Saskatchewan has changed its motto to "Opportunity grows here" after the town council voted through a rebrand for the town at the end of last year.
The 60-year-old motto refers to the produce the town was once known for, the yellow oilseed called rape or rapeseed, and its honey.
The use of rape produce has diminished over the years in favour of the better known crop Canola in recent years, and some residents were worries that the motto could offend people who mistook the word 'rape' as referring to sexual assault, The Canadian Press reported.
There appeared to have been fierce debate within the town's residents over whether the slogan should be changed or not, despite town officials recieving complaints each year about the motto.
At the time that Tisdale began surveying its residents about the slogan a year ago, the town's economic development director Sean Wallace said: "There's passionate people who believe it should be changed and passionate people who beleive it shouldn't be changed.
"It's been both famous and infamous," he said.
"There's some residents who feel I should be educating people on what rapeseed is, and there's some people who feel I should look at rebranding becuase its no longer called rapeseed anymore, it's called canola," he added.
Welcome boards inviting people into the "land of rape and honey", which has around 3,200 residents, often ended up on social media showing people posing next to the slogan.
But Mr Wallace says that the new slogan "conveys an easily understood message" while honouring the town's agricultural traditions.
Register for free to continue reading
Registration is a free and easy way to support our truly independent journalism
By registering, you will also enjoy limited access to Premium articles, exclusive newsletters, commenting, and virtual events with our leading journalists
Already have an account? sign in
Register for free to continue reading
Registration is a free and easy way to support our truly independent journalism
By registering, you will also enjoy limited access to Premium articles, exclusive newsletters, commenting, and virtual events with our leading journalists
Already have an account? sign in
Join our new commenting forum
Join thought-provoking conversations, follow other Independent readers and see their replies