Woman jailed for three months after police mistake candy floss for meth
Dasha Fincher is one of several people wrongfully arrested for objects tested positive for drugs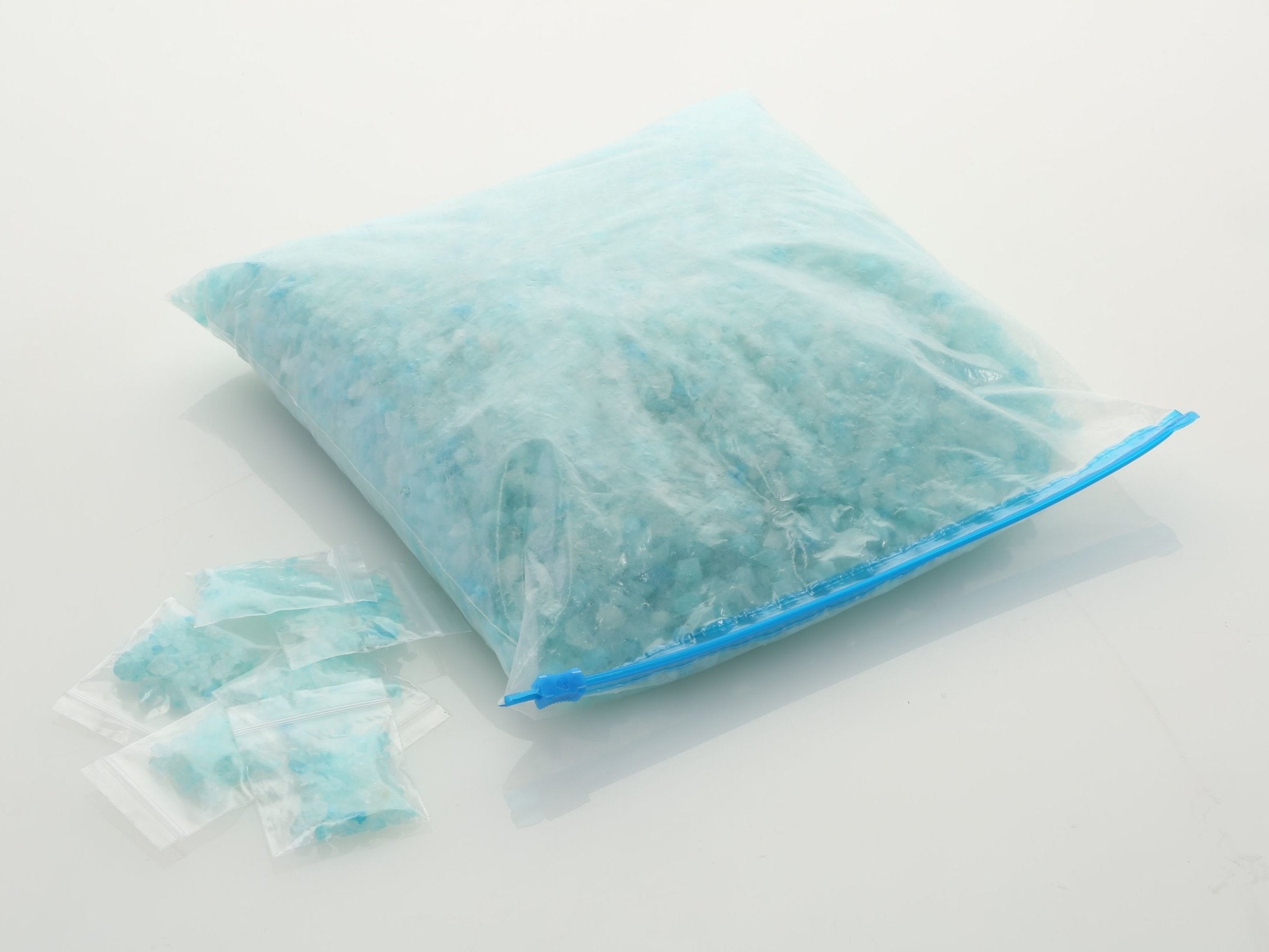 A woman spent more than three months in jail on drug charges after sheriff's deputies in the US state of Georgia mistook congealed cotton candy they found in a car she was riding in for methamphetamine.
A state crime lab eventually showed that they were wrong. Now, she is suing.
In the lawsuit, filed this month, Dasha Fincher alleged she was wrongfully arrested and incarcerated in December 2016, when she and her boyfriend were pulled over by Monroe County sheriff's deputies.
Police found a blue, crystal-like substance in a bag on a floorboard in the car and evaluated it using a roadside test kit, which seemed to confirm that it was methamphetamine.
Ms Fincher said it was most likely two-day-old cotton candy discarded by the children of her friend, from whom she had borrowed the car. The next thing Ms Fincher said she remembered, she was in handcuffs.
"I knew it was cotton candy, and for him to come back and say it was meth, I really didn't know what to say," she said.
"I kept thinking, 'This is crazy, I'll get out tomorrow.' Then when I wasn't out by Sunday, I said, 'It's a holiday weekend, I'll be home Monday.' Then every day turned into 'I'll be out tomorrow.'"
Ms Fincher joins a number of others who have claimed wrongful arrests after innocuous objects have tested positive for drugs – a list that includes chocolate chip cookies, tortilla dough and breath mints, according to The Washington Post.
A 2016 investigation by ProPublica and The New York Times found that field test kits – the kind officers use during traffic stops – are often unreliable, yet many prosecutors accept guilty pleas based solely on evidence from the kits.
Ms Fincher is suing the Monroe County Board of Commissioners, three deputies and the manufacturer of the roadside drug test, Sirchie.
Monroe County and its sheriff's office both referred questions to a lawyer, Benjamin A Vaughn. Mr Vaughn did not respond to requests for comment Wednesday. Sirchie also did not respond to questions on Wednesday.
It was 31 December 2016, when Ms Fincher and her boyfriend set out to run a few errands, she said, including picking up a pawn ticket for a friend and antiques from Ms Fincher's aunt. They were heading to the friend's neighbourhood near Forsyth when they were pulled over by two deputies who saw a car with "very dark window tint", according to the incident report.
The deputies checked both Ms Fincher's and her boyfriend's driver's licenses, which were both suspended, and asked to search the car, which Ms Fincher agreed to.
In the report, one of the deputies said that Ms Fincher and her boyfriend were "nervous" and that they "started to shake" when he asked them to step out of the car. Ms Fincher disputes both claims.
Then, a deputy pulled out the plastic bag with the blue substance in it, put it on the hood of his car and tested it, Ms Fincher said.
"He just said, 'Could you all tell me why this has tested positive for methamphetamines?'" Ms Fincher said. "We were like, 'It shouldn't be, it's just cotton candy.'"
She was arrested around 7pm on New Year's Eve and taken to the Monroe County Sheriff's Office Jail, where she was held until April of last year. She said she told jailers, inmates and deputies that she had been wrongfully arrested. She could not afford the one million dollar bail that was set.
While she was in jail, Ms Fincher missed the birth of her grandsons and hurt her hand when she punched a concrete wall in frustration, she said.
World news in pictures
Show all 50
Nobody believed her story, she said.
She also said that while she was behind bars, her daughter had a miscarriage.
"It seemed like everything was going on and I wasn't there," she said. "I wasn't there for my family when they needed me."
On 22 March, a state crime lab found that there was no methamphetamine in the bag, vindicating Ms Fincher, according to the lawsuit.
For reasons that are not clear, Ms Fincher was held in jail until she was released 4 April, according to the lawsuit. On 18 April, the charges were dropped.
The district attorney's office did not respond to a request for comment. Ms Fincher said she was not represented by a lawyer for much of her time in jail, and eventually a public defender took the case. The public defender's office did not respond to requests for comment.
But the arrest is still on her record, Ms Fincher said.
"It's made me not trust law enforcement," she said. "I've never really had a problem with that. I get kind of, like, paranoid-scared, like butterflies in my stomach, when a police officer gets behind. I've never been like that."
The New York Times
Join our commenting forum
Join thought-provoking conversations, follow other Independent readers and see their replies