Coronavirus: Legal cannabis sales surge as US weed lobby tells smokers not to share joints
Some cities have deemed marijuana an 'essential medicine' to keep dispensaries open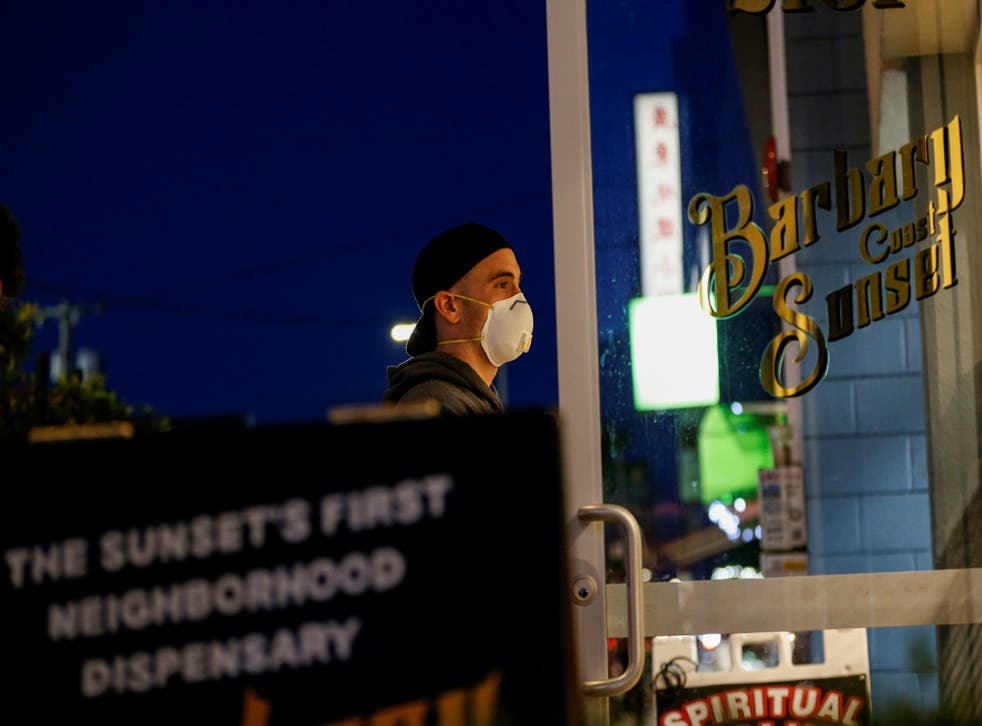 As US cannabis users rush to stock up on supplies ahead of enforced social isolation, the National Organisation for the Reform of Marijuana Laws (NORML) has recommended that consumers stop sharing joints until the coronavirus pandemic is over.
In a lengthy statement, NORML executive director Erik Altieri wrote that the practice of sharing a joint among friends "has been a common social practice," adding: "But given what we know about COVID-19 and its transmission, it would be mindful during this time to halt this behaviour."
He urged similar precautions over "bowls, bongs, pipes, vape pens, etc."
It comes as sales of legal cannabis products surge across the US. Washington state saw sales increase by up to 100 percent year-on-year, while Californian retailers reported a rise of 159 per cent. A similar phenomenon is underway in Canada and the Netherlands.
In Southern California, some dispensaries are taking measures to combat stockpiling and panic buying. One has started running a "senior hour" between 9am and 10am when only older customers are allowed in.
And in many parts of the US where cannabis can be legally sold for personal use, consumers have been granted a reprieve from even the strictest coronavirus lockdowns.
San Francisco, which has issued a "shelter in place" order, has deemed cannabis an "essential medicine", meaning dispensaries and stores can remain open.
Before and after photos show impact of coronavirus around the world

Show all 20
However, it's not all good news for marijuana users. The city of Denver has announced that its annual weed festival, the legendary 4/20, will be cancelled as part of efforts to stop the virus spreading. There are no plans so far to reschedule it.
""
Register for free to continue reading
Registration is a free and easy way to support our truly independent journalism
By registering, you will also enjoy limited access to Premium articles, exclusive newsletters, commenting, and virtual events with our leading journalists
Already have an account? sign in
Register for free to continue reading
Registration is a free and easy way to support our truly independent journalism
By registering, you will also enjoy limited access to Premium articles, exclusive newsletters, commenting, and virtual events with our leading journalists
Already have an account? sign in
Join our new commenting forum
Join thought-provoking conversations, follow other Independent readers and see their replies