Cannabis to be given out to voters in San Jose on California primary day
The city's cannabis collectives are offering members perks when they show a ballot stub or an "I Voted" sticker
Laura Rena Murray Comments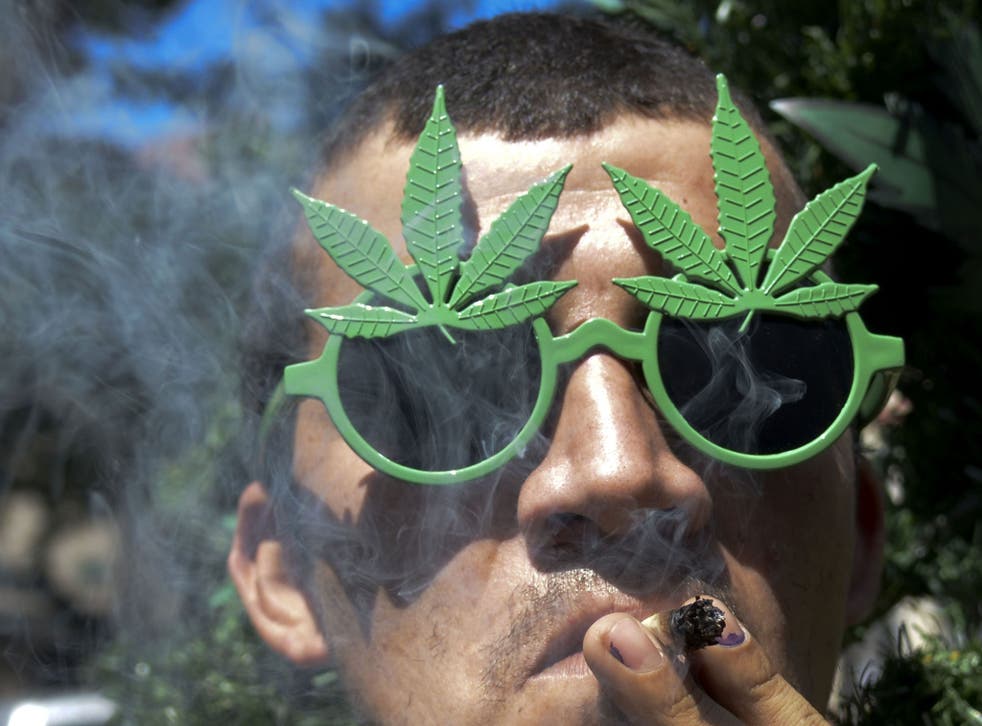 California voters can expect to receive free weed from some pot clubs in the Bay Area city of San Jose for casting ballots in state primary elections next Tuesday that include local races and battles for governor and secretary of state.
The city's cannabis collectives, which have also offered up a voter guide to the races, are offering free marijuana and discounts when members show a ballot stub or an "I Voted" sticker on 3 June.
"Primary elections tend to have much lower turnout because people don't even know there's a vote that day," said Dave Hodges, a cannabis club owner and member of the Silicon Valley Cannabis Coalition. "We want to help people know when to vote and who to vote for."
The group's voter guide, which focuses mostly on local races and backs Democratic candidates, promotes politicians who director John Lee describes as "friendly to the cannabis movement or at least better than the alternatives."
The city of San Jose estimates there are about 80 cannabis clubs operating in the city, and the organizers of the "Weed for Votes" effort said about a dozen of the 40 shops in the collective had already agreed to participate.
Cannabis around the world

Show all 13
How much marijuana might be distributed and in what form is a matter for individual clubs to decide, said Lee. Only existing club members would be eligible for the promotion. A spokesman for the city could not immediately be reached for comment on the plans.
The pot clubs are also encouraging voters to attend a San Jose City Council meeting on Tuesday that is expected to debate proposed new regulations for medical marijuana dispensaries that they say amount to an effective ban on pot collectives. It was not immediately clear if the matter would be brought to a vote on Tuesday.
The regulations would prevent collectives from working together to sell products, require them to only accept state medical marijuana cards, bar cash transactions and require all marijuana to be grown indoors at one location.
Storefronts would need to maintain a distance of 1,000 feet from churches, schools, parks, libraries, community and daycare centers. Dispensaries would also need to be 500 feet from drug rehabilitation centers and 150 feet from private homes.
Reuters
Register for free to continue reading
Registration is a free and easy way to support our truly independent journalism
By registering, you will also enjoy limited access to Premium articles, exclusive newsletters, commenting, and virtual events with our leading journalists
Already have an account? sign in
Join our new commenting forum
Join thought-provoking conversations, follow other Independent readers and see their replies