Woman warned police Capital Gazette murder suspect would be 'next mass shooter'
Alleged gunman Jarrod Ramos 'became fixated' woman who claims he stalked her
Tom Barnes
Sunday 01 July 2018 15:42 Comments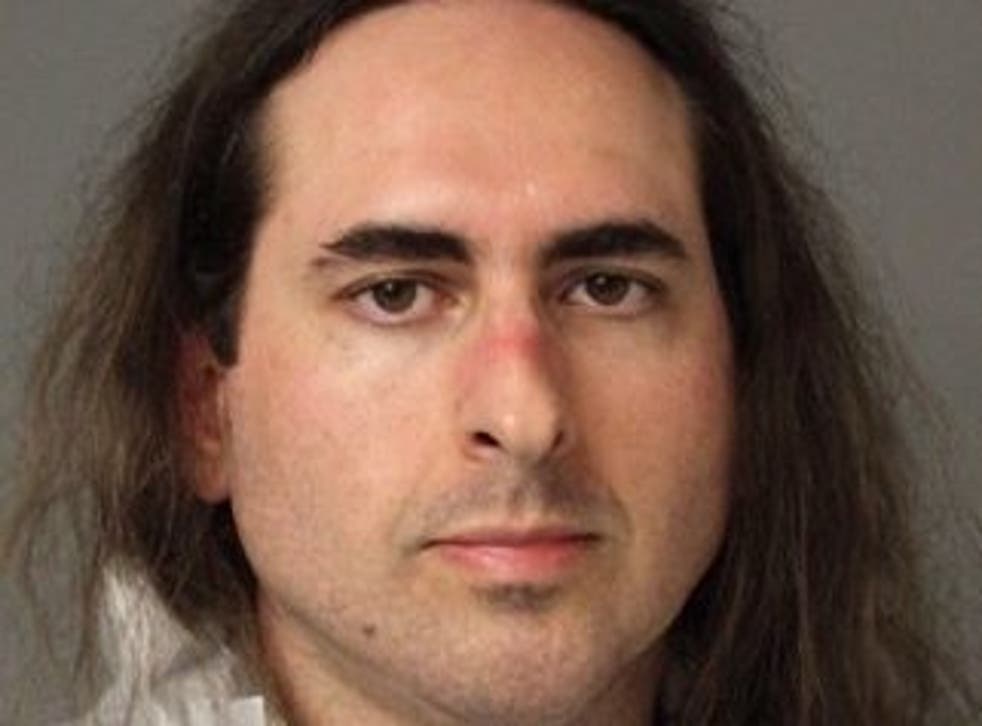 A woman who claims she was stalked by the gunman suspected of killing five people at the offices of a Maryland newspaper reportedly told police he would be their "next mass shooter".
Jarrod Ramos, who was charged with five count of murder on Friday following a shooting spree at the Capital Gazette in Annapolis, was described as a "f***ing nutjob" by the unnamed woman.
Speaking to local TV station WBAL-TV she said Ramos had become "fixated" on her, to the point she became so frightened she moved out of the state to get away from him.
The woman claimed she had warned a former police official several years ago that the 38-year-old "will be your next mass shooter".
Ramos had a long-standing grudge with the Capital Gazette and had unsuccessfully tried to sue the newspaper for defamation in 2012 after reported on a case in which he pleaded guilty to harassing a woman.
He also send a barrage of threatening tweets that led to an investigation five years ago, when a detective concluded he posed no threat.
The report that sparked the alleged shooter's ire appeared in The Capital in July 2011 under the headline "Jarrod wants to be your friend".
Court documents reveal the article detailed the court case, in which Ramos admitted tracking down an old classmate on Facebook before subjecting her to a year-long campaign of harassment.
The shooting on Thursday was the deadliest of its kind targeting journalists in US history, leaving newspaper employees Gerald Fischman, Rob Hiaasen, John McNamara, Rebecca Smith and Wendi Winters dead.
It began with a shotgun blast that shattered the glass entrance to the open newsroom.
Ramos carefully planned the attack, using "a tactical approach in hunting down and shooting the innocent people", prosecutor Wes Adams claimed.
Maryland shooting: Capital Gazette newspaper staff targeted

Show all 10
Journalists crawled under desks, describing agonising minutes of terror as they heard the gunman's footsteps and the repeated blasts.
"I was curled up, trying not to breathe, trying not to make a sound, and he shot people all around me," photographer Paul Gillespie, told The Baltimore Sun, owner of the Annapolis paper.
Mr Gillespie said he heard a colleague scream, "No" before a gunshot blast followed. He heard another co-worker's voice, then another shot.
Police believe Ramos' shotgun was legally purchased about a year ago despite his guilty plea in the harassment case. He also carried smoke grenades, authorities said.
Additional reporting by AP
Register for free to continue reading
Registration is a free and easy way to support our truly independent journalism
By registering, you will also enjoy limited access to Premium articles, exclusive newsletters, commenting, and virtual events with our leading journalists
Already have an account? sign in
Join our new commenting forum
Join thought-provoking conversations, follow other Independent readers and see their replies