Carl Bernstein: Donald Trump is 'dangerous beyond any modern' president, says Watergate journalist
His comment followed the dismissal of top staff at the White House
Rachael Revesz
Wednesday 02 August 2017 10:02 Comments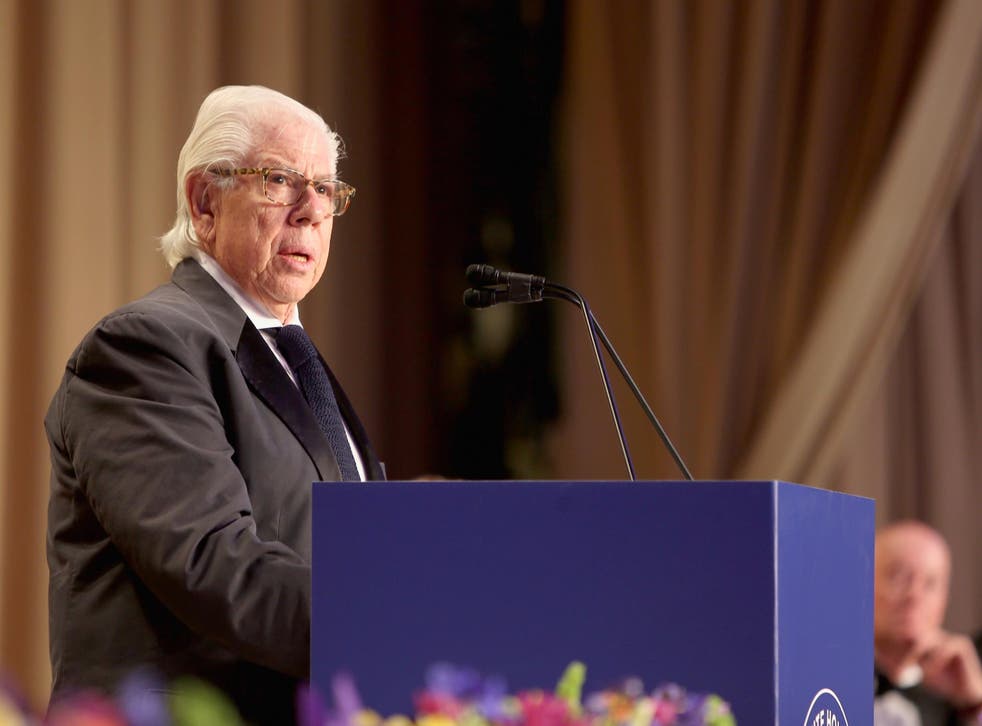 Carl Bernstein has said Donald Trump is "dangerous beyond any modern presidency", responding to the dismissal of the President's chief of staff.
Shortly after Reince Priebus was fired from the White House and replaced by former Homeland Security Secretary John Kelly, veteran journalist Bernstein took to Twitter to name what he saw as an even bigger problem.
"The problem is not the chief of staff. The problem – dangerous beyond any modern presidency – is the President," he wrote.
Mr Bernstein, known for being one of two Washington Post reporters who brought down the Richard Nixon administration after revealing it broke into the Democratic National Committee headquarters in the 1970s, has been a vocal opponent of the President.
He has spoken against Mr Trump's alleged willingness to work with the Russians during the election campaign and his attempts to block the ensuing investigation, as well as his relentless attacks on former opponent Hillary Clinton and his alleged promotion of his business activities whilst in the White House. Mr Trump has denied colluding with Russia.
Mr Bernstein has also said that the President's firing of former FBI director James Comey during the Russia investigation in May was a "dangerous" situation and Mr Trump's attacks on the press were more dangerous than Nixon's.
Earlier this month he told CNN: "We are in the midst of a malignant presidency. That malignancy is known to the military leaders of the country, it's known to the Republican leadership in Congress who recognise it, and it's known to the intelligence community and the presidency of Donald Trump is not functioning."
Since he gave the interview, former press secretary Sean Spicer stepped down, Mr Priebus was sacked and former communications director Anthony Scaramucci was fired after 10 days in the role.
Donald Trump's international Presidential trips

Show all 22
Mr Trump tweeted after Mr Scaramucci's departure: "A great day at the White House!"
In March, two months after the President was inaugurated, Mr Bernstein declared it would be "impossible" for Mr Trump to regain the trust of Americans.
"He is someone who has lied at will all of his adult life. Lying has been a key element of his advance in business," he told CNN, where he is employed as a political commentator.
"He has never been known as someone who tells the truth. There's an almost pathological, compulsive element to his lying and we've seen it since he's been President."
Register for free to continue reading
Registration is a free and easy way to support our truly independent journalism
By registering, you will also enjoy limited access to Premium articles, exclusive newsletters, commenting, and virtual events with our leading journalists
Already have an account? sign in
Join our new commenting forum
Join thought-provoking conversations, follow other Independent readers and see their replies