Railroad worker killed after being hit by remote-controlled train
Fred Anderson, 56, was killed when he was pinned down between two train cars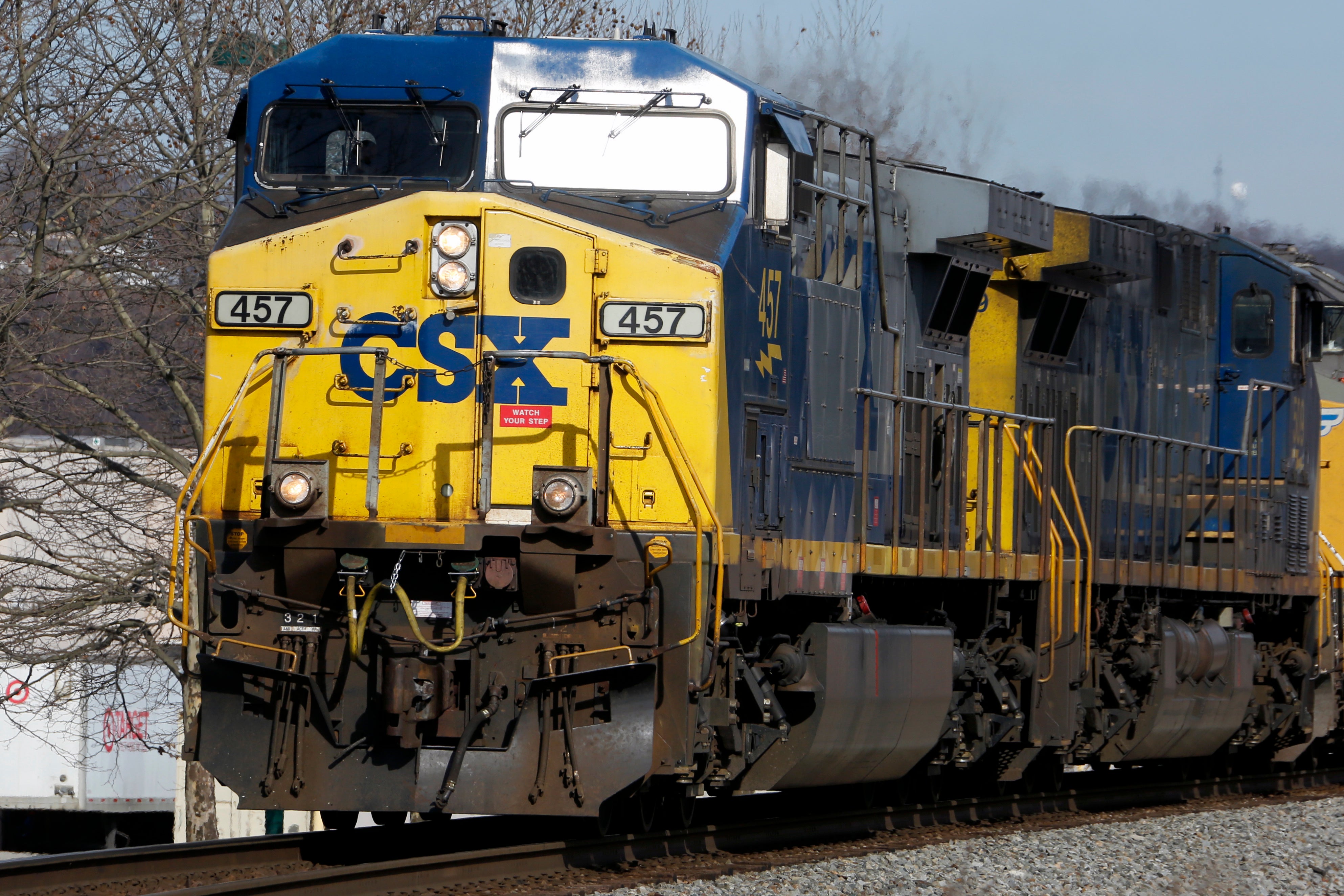 Railroad unions are calling for a full-scale investigation after a carman was fatally struck by a remotely operated train in Ohio.
Fifty-six-year-old Fred Anderson, a worker at CSX Transportation, was instantly killed after his body was pinned between two cars in a railyard in the village of Walbridge.
In a statement, the Transportation Communications Union and Brotherhood of Railway Carmen demanded an in-depth review of the use of remote-controlled locomotives. Anderson's death on Sunday is the third fatal incident at a CSX yard, according to the union.
"Enough is enough. A full-scale review of the use and practices around remote-control locomotives is long overdue," the union's president Artie Maratea said.
"CSX — and every railroad — must evaluate their use of these supposed technological advancements to ensure they are actually making our members safer, and not merely replacing people to continue lining the pockets of Wall Street."
An investigation by the National Transportation Safety Board is underway. Spokesperson Keith Holloway said Anderson was struck when he walked into the path of a moving locomotive that was being operated by remote control.
"CSX mourns the loss of this employee and our thoughts are with his family and loved ones. The safety of our railroaders is our highest priority. CSX is working with officials to determine exactly what happened," a company's spokesperson said.
The use of remote-controlled locomotives was approved by the Federal Railroad Administration in 2005. They are primarily used inside railyards to help assemble trains.
Regulators issued guidelines for railroads back then calling for precautions, including ensuring the trains don't operate at speeds above 15 mph, but there aren't detailed regulations on exactly how they can be used.
Typically, a railroad worker stationed on the ground near a train controls its movements with a remote, although sometimes that worker rides aboard the train while it is moving.
"Railroading is a dangerous environment, and there's long been a culture of watching out for each other. But when headcounts have been cut to the bone, who's left to watch your back?" Mr Maratea said.
Railroad safety has been a key concern nationwide this year ever since a Norfolk Southern train derailed and caught fire in eastern Ohio in February. That crash prompted evacuations, lingering health concerns, a massive ongoing cleanup and calls for reforms.
The Associated Press contributed to this report.
Join our commenting forum
Join thought-provoking conversations, follow other Independent readers and see their replies