Cartoon: 'Don't break up with Fossil Fuels on Valentine's Day' implore industry lobbyists
Cartoon produced by firm whose boss told oil industry executives they could either 'win ugly or lose pretty'
Andrew Buncombe
Thursday 12 February 2015 17:38 Comments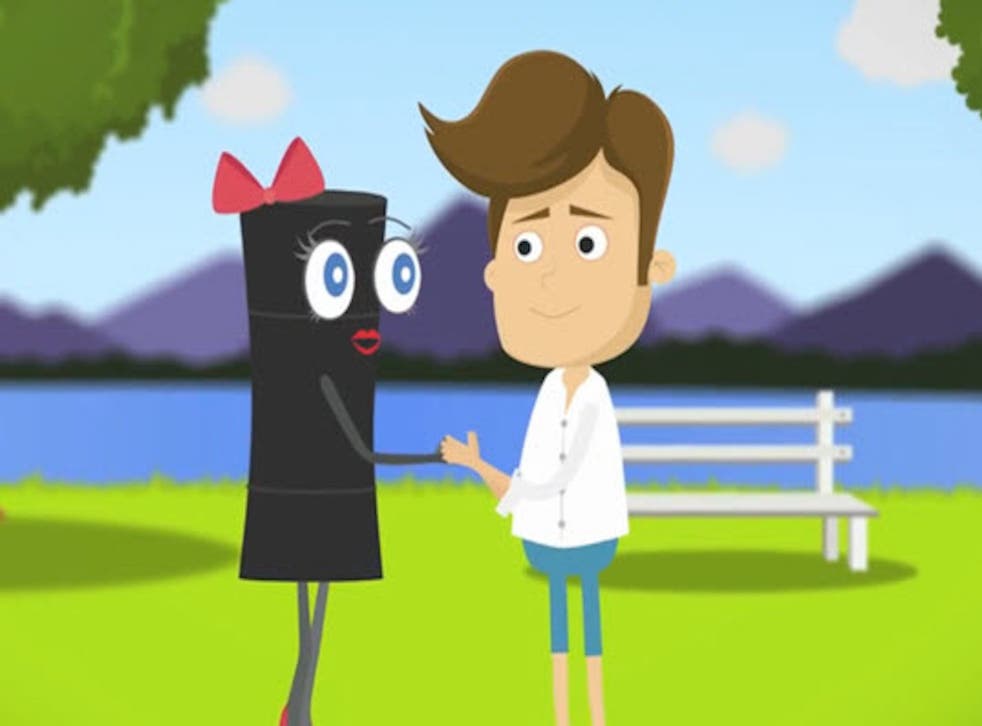 Of all the advertisements being blasted at American consumers in the run-up to Valentine's Day comes one not for chocolates, diamonds or candlelit dinners – but for oil.
A cartoon produced by a Washington lobbying firm and featuring Joe and his girlfriend Fossil Fuels, tries to persuade Americans that they cannot live without oil.
"A boy named Joe and Fossil Fuels were in love. They did everything together. But after a while, his friends started bad-mouthing Fossil Fuels," says the cartoon's narrator.
"They started spreading rumours and blaming her for everything bad in the world. So Joe decided to break up with Fossil Fuels - even though she had done so much for him."
The cartoon has been produced by the Environmental Policy Alliance, a group promotes the oil and gas industry and seeks to expose "radicals" who have highlighted the environmental costs associated with fossil fuels.
The group is controlled by the Washington consulting and lobbying firm Berman and Company.
The decision by the firm to employ a cartoon might surprise some. Last year, Berman and Company's director, Richard Berman, was secretly recorded telling oil and gas industry executives that if they wanted to prevent people slowing their efforts to drill for oil in more places, they must be prepared to employ tactics like digging up embarrassing information about environmentalists.
"You can either win ugly or lose pretty," he said, according to the New York Times.
Will Coggin, the research director of the Environmental Policy Alliance, said the cartoon was aimed at telling people of the importance of fossil fuels.
"There is a lot of different information out there and this is to remind people how important fossil fuels are in their lives," he told The Independent.
Mr Coggin said the alliance was a public information initiative funded by individual donors and companies. He confirmed that it was an initiative of Berman and Company but refused to say if it received money from the oil industry.
The production of the cartoon comes as the US reengages with the debate about future energy policy.
This week, the Republican-controlled Congress cleared a bill to construct the Keystone XL oil pipeline, setting up a confrontation with President Barack Obama, who has threatened to veto the measure.
The pipeline extension would increase the transportation of Canadian and US tar sand oil to refineries in the Gulf of Mexico.
At the same time, campaigners are seeking to persuade Americans to disinvest from the fossil fuel industry.
Karthik Ganapathy, a spokesman for the environmental campaign group 350.org said it was said that the oil industry "reduced to trying to persuade us that a barrel of oil is pretty".
"This underlines the uphill battle they face," he said. "People around the world are starting to realise that fossil fuels represent the past and not the future."
Register for free to continue reading
Registration is a free and easy way to support our truly independent journalism
By registering, you will also enjoy limited access to Premium articles, exclusive newsletters, commenting, and virtual events with our leading journalists
Already have an account? sign in
Join our new commenting forum
Join thought-provoking conversations, follow other Independent readers and see their replies