Catholic priest charged with child rape says it 'happened by accident'
'I can't recall all the circumstances, but it was simply a misunderstanding' says John A Sarro
Tom Embury-Dennis
Friday 02 February 2018 16:22 Comments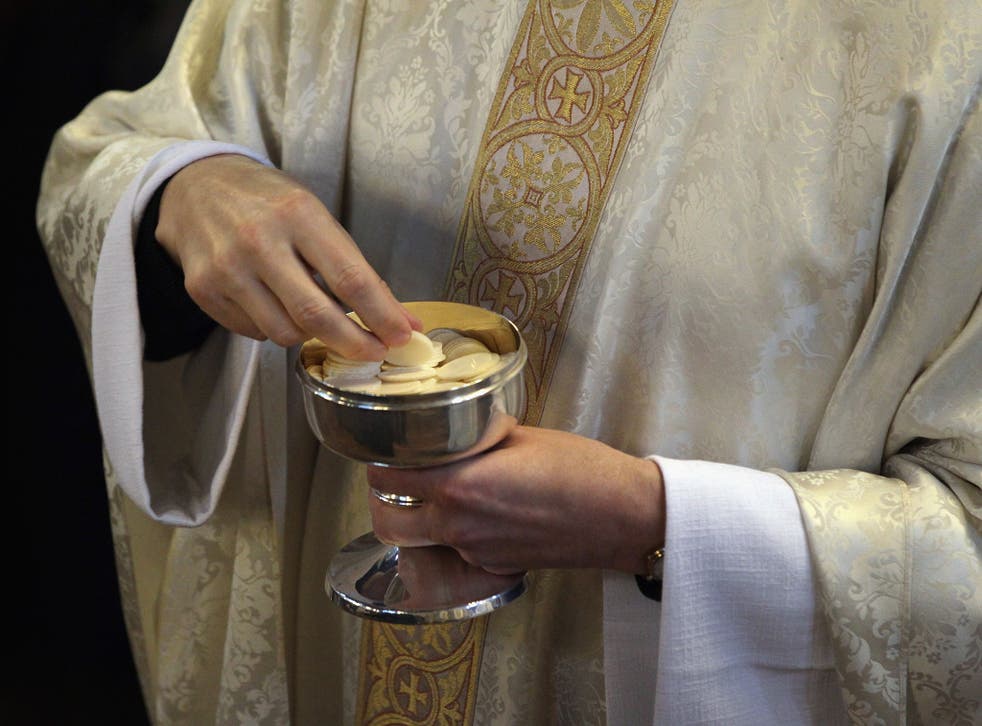 A Catholic priest charged with child rape has claimed that it was "simply a misunderstanding" and that it "happened by accident".
John A Sarro was charged by a grand jury earlier this week in Delaware, the first time the US state has brought criminal molestation charges against a Catholic priest.
The 76-year-old is accused of first-degree unlawful sexual intercourse and second-degree unlawful sexual contact.
He is accused of having oral sex with a girl younger than 16 more than 25 years ago.
"I can't recall all the circumstances, but it was simply a misunderstanding," Mr Sarro told The News Journal of Wilmington.
Mr Sarro's indictment alleges he "intentionally" touched the girl's breasts, and engaged in "sexual intercourse" and "oral sex".
He said: "It was a simple matter of me being involved. I wasn't really involved with anybody."
He added: "It was something that happened by accident."
A secret shame: Inside the latest scandal to rock the Catholic church

Show all 4
Wilmington Diocese spokesperson Robert Krebs said an "adult survivor" made the allegations in 2011, but would not give the church permission to go to police at the time.
Mr Sarro was identified by church officials in 2006 as one of 20 local priests with "admitted, corroborated or otherwise substantiated" allegations of sexual assaults against children against them, The Journal reported.
The current charge is thought to be unrelated to the 2006 claims.
NSPCC encourages people to say something about child abuse with 'Say Something' advert
The former priest is scheduled to appear before court next week.
Register for free to continue reading
Registration is a free and easy way to support our truly independent journalism
By registering, you will also enjoy limited access to Premium articles, exclusive newsletters, commenting, and virtual events with our leading journalists
Already have an account? sign in
Join our new commenting forum
Join thought-provoking conversations, follow other Independent readers and see their replies