Praying Catholic priest beaten by man who told him assault was 'for all the little kids'
Comes after recent grand jury report found that thousands of kids were assaulted by hundreds of priests in Pennsylvania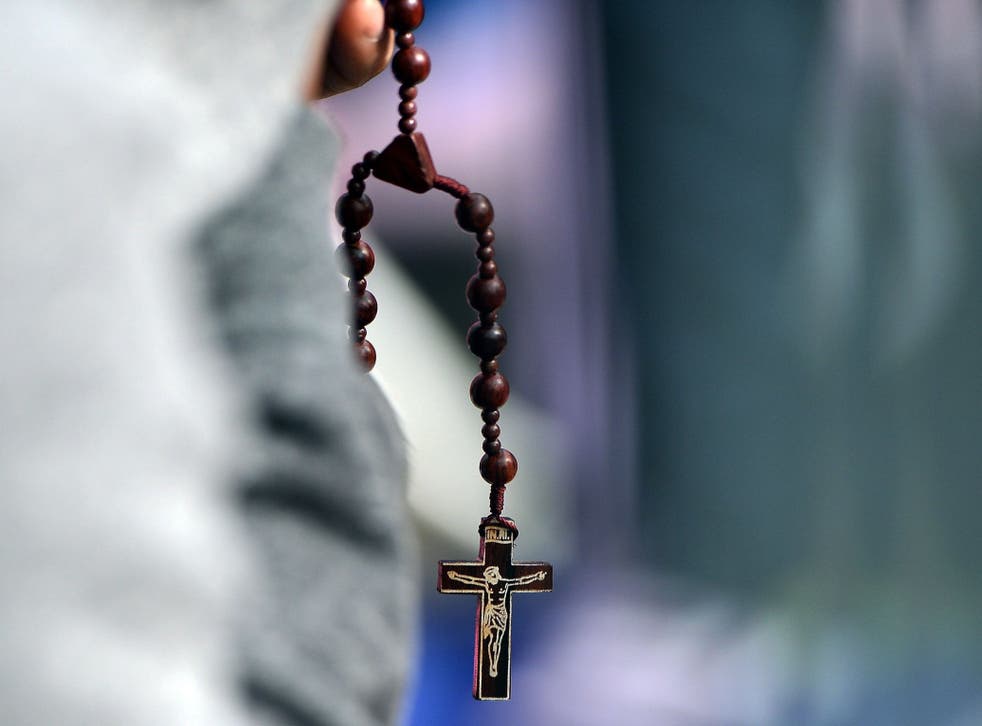 A Catholic priest has been beaten while he prayed by a man who claimed the assault was "for all the little kids". Investigators are treating the matter as a hate crime.
Rev Basil John Hutsko was praying at his church in Merrillville, Indiana, when his assailant suddenly "grabbed him by the neck, threw him down on the floor and immediately started slamming his head against the floor. Both sides, front and back," the city's police chief, Joseph Petruch, said.
The attacker told Rev Hutsko, the attack was "for the kids" Chief Petruch added.
He appeared to be referring to a sex abuse scandal that has rocked the Catholic Church. Last week was brought back into headlines when a grand jury report in Pennsylvania detailed decades of child abuse by more than 300 priests.
"I have enough there to say it's a hate crime", Chief Petruch said, indicating that the FBI had been called in to help with the investigation into the crime.
The priest was taken to the hospital for treatment of bruises, and was released after arriving.
World news in pictures

Show all 50
Police have so far been unable to provide many identifying details about the assailant, and have said that the attack took place in a dimly lit area so that information may be difficult to come by.
Rev Thomas Loya told the WGN news channel that the attack appeared to be random and that he was not aware of any previous claims of abuse levelled at Mr Hutsko.
"He's a very dedicated priest and hardworking and in good standing, it's just a random act of an innocent priest," Rev Loya said.
"The stories are ugly, you know, let's face it, and very unbecoming of the church, so I can see where some people might become enraged," he added. "But at the same time people get enraged and do this to an innocent priest, and that's not going to help or solve anything".
The grand jury report in Pennsylvania found that more than 300 "predator priests" had been credibly accused of sexually abusing more than 1,000 child victims, and investigators have said that missing records and other factors could mean the the true number of victims is much higher.
The report, which was released earlier this week, found that priests were "raping little boys and girls" and that those with knowledge of the abuse were not coming forward with the accusations at the time.
Join our new commenting forum
Join thought-provoking conversations, follow other Independent readers and see their replies