Christian company forced to rebrand after CBD name attracts cannabis fans
Christian Book Distributors tire of fending off people looking for infused sweets and essential oils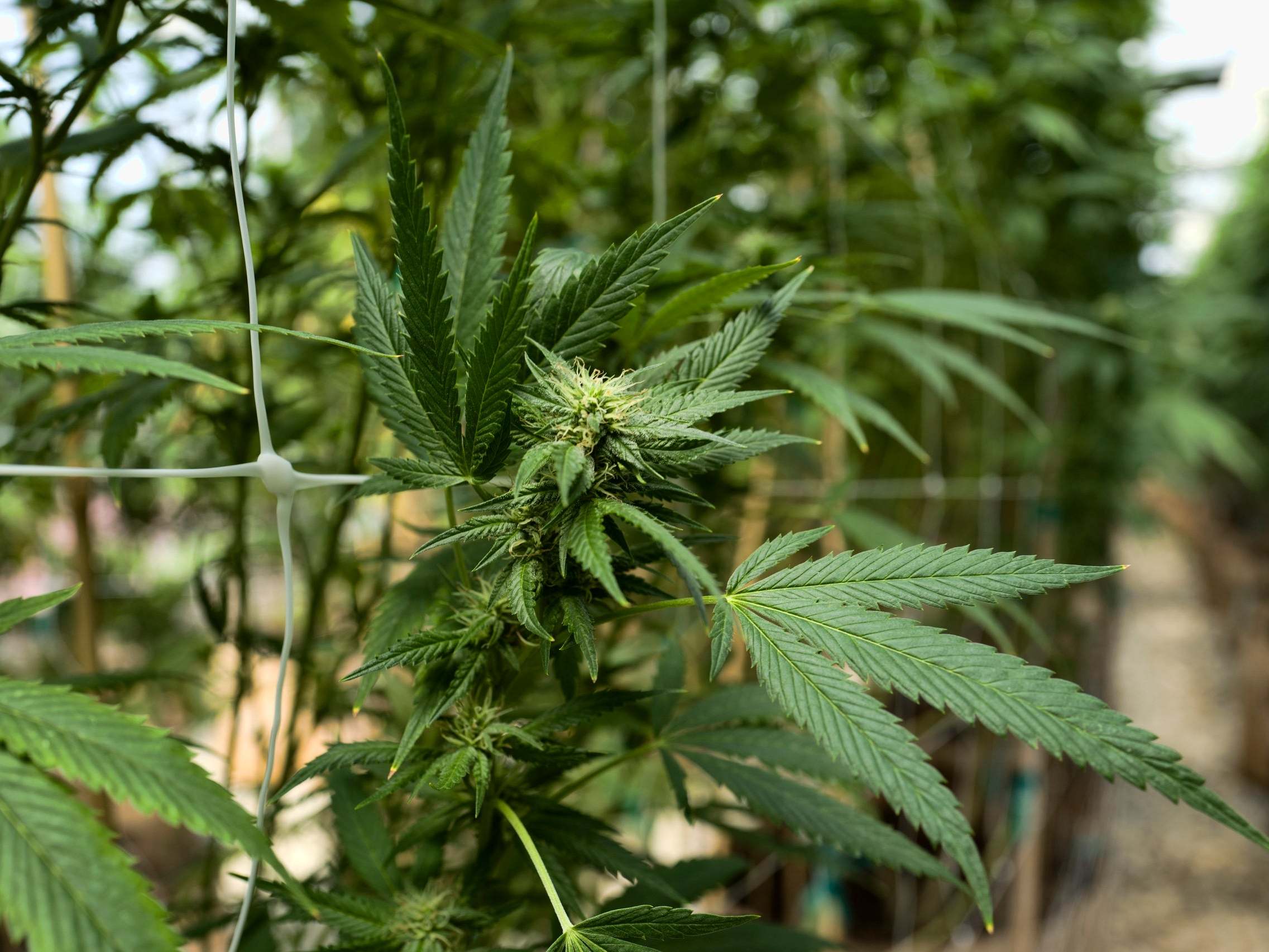 A Christian publishing company has been forced to change its name from CBD after it was besieged with interest from people who thought they were selling cannabis products.
Christian Book Distributors have been known as CBD for decades, but in recent years the initials have become more familiar standing for cannabidiol, a non-hallucinatory substance derived from the cannabis plant.
The CBD firm has now rebranded itself as Christianbook, after tiring of constantly fending off approaches from people less interested in Bible and hymnbooks and more in cannabis-infused sweets, essential oils and medical treatments.
"A person may call up and say, 'Hey, I'm looking for my order,'" Ray Hendrickson, the chief executive of the family-owned company, told the New York Times.
"It's like, 'What did you order? Oh, I ordered gummies.' You don't have the right company."
Meet the nuns who rake in £850k a year growing and selling cannabis
Show all 7
Mr Hendrickson founded what is now Christianbook 40 years ago with his brother, Stephen, out of their parents' home.
It has now grown into one of the world's biggest distributors of Christian resources and employs 600 people to help sell books, DVDs, home-school products and music to the faithful.
The firm owns the website www.cbd.com, but when that is searched for online the results are instead dominated by cannabis.
Even Mr Hendrickson's own mother has found the CBD initial confusing.
"I was driving my mum down the road recently," he told the New York Times. "She saw a sign that said 'CBD sold here.' I was like, 'No, mum. That's not us.'"
Kraig Fox, chief executive of High Times, a monthly cannabis magazine, told the newspaper: "With the rapid rise of CBD and cannabis as legitimate industries, there is bound to be confusion in the marketplace.
"Especially in the online environment, some companies may actually see an increase in clicks as result of search engine algorithms or consumer misunderstanding, which may not actually be a bad thing. Others may see this as unwanted attention."
Consultant neurologist Professor Michael Barnes insists medical cannabis 'is much safer' than street cannabis
Although CBD remains technically illegal under federal law in the US, it has become increasingly popular in sweets, lotions, sprays and even coffee.
Unlike THC, the active ingredient in cannabis which makes its users high, CBD is non-intoxicating and instead has some medicinal effects in treating seizures.
It is now legally available in 11 states and can even be bought in high street chemist chains in some parts of America.
CBD can also be lawfully bought in the UK and has never been scheduled as an illegal drug, provided it is pure and contains no THC.
Separately, some medical treatments derived from cannabis which do contain some THC can no be prescribed by specialist doctors after Sajid Javid, the home secretary, relaxed the regulations last year.
Join our commenting forum
Join thought-provoking conversations, follow other Independent readers and see their replies