Experts voice concern over Trump administration plans to ban words like 'fetus' and 'transgender'
'For CDC or any agency to be censored or passively made to feel they have to self-censor to avoid retribution — that's dangerous and not acceptable'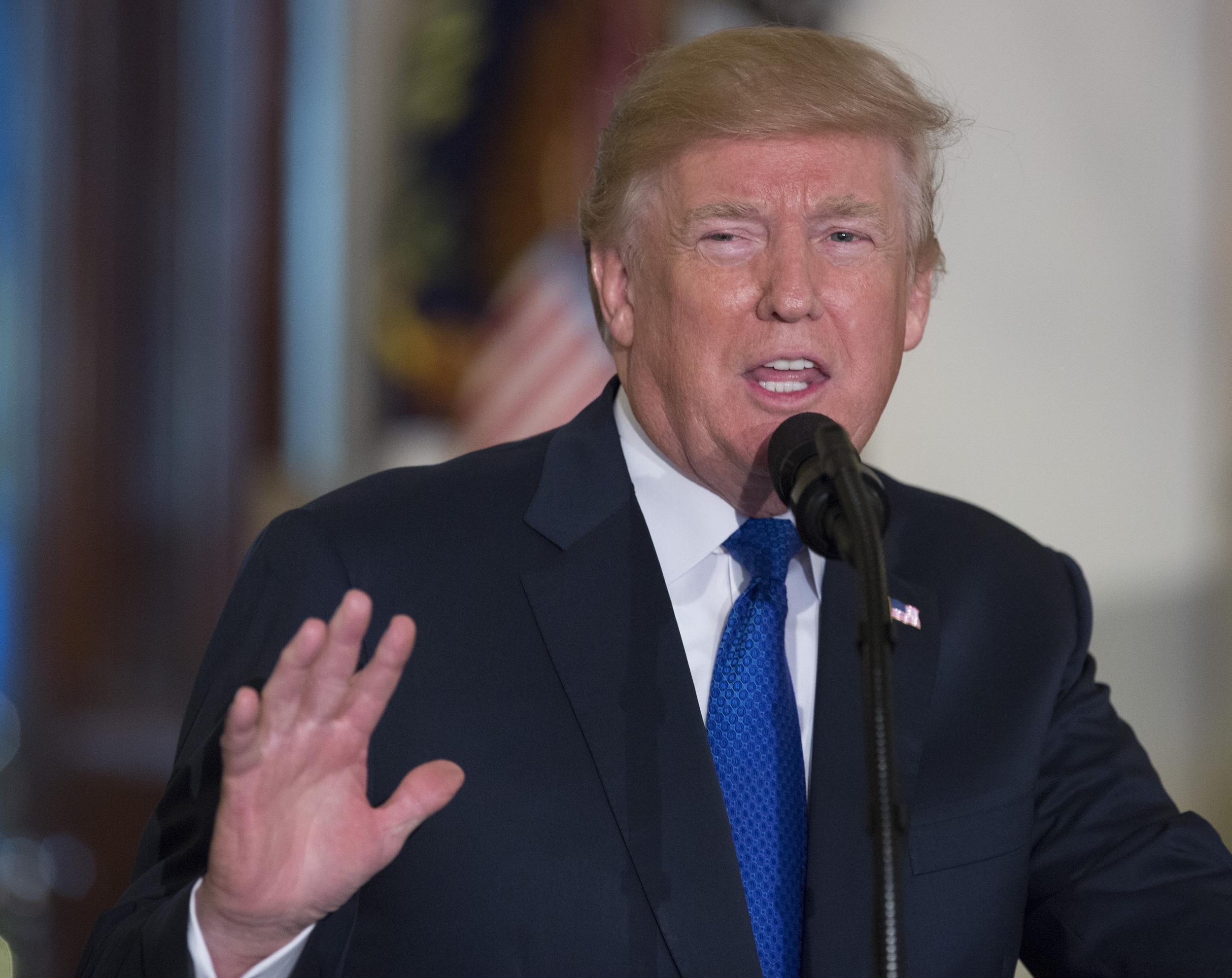 Experts from the health community have expressed their alarm at reports that officials from Donald Trump's administration are forbidding officials at America's top public health agency from using a list of seven words or phrases – including "fetus" and "transgender".
Officials at the US Centers for Disease Control and Prevention (CDC) are said to have been instructed not to use certain words or phrases in official budget documents in the Trump administration.
The full list includes "diversity," "entitlement," "fetus," transgender," "vulnerable," "evidence-based" and "science-based", The Washington Post reported.
The paper stated alternative phrases were offered, with "CDC bases its recommendations on science in consideration with community standards and wishes" replacing "science-based" or "evidence-based".
Health leaders have expressed concern over the list.
Dr Sandro Galea, dean of Boston University's School of Public Health, said these things matter "because the words that we use ultimately describe what we care about and what we think are priorities."
She added: "If you are saying you cannot use words like 'transgender' and 'diversity,' it's a clear statement that you cannot pay attention to these issues. Everybody in the public health community recognises that there is a slowly growing timidity by colleagues whose budgets are dependent on the federal government.
"I have a deep sympathy for the predicament that they are in."
Donald Trump's least presidential moments so far...
Show all 30
Rush Holt, chief executive officer of the American Association for the Advancement of Science, issued a statement saying: "Here's a word that's still allowed: 'ridiculous."'
In a statement US Department of Health & Human Services (HHS), which oversees the CDC, spokesman Matt Lloyd said: "The assertion that HHS has 'banned words' is a complete mischaracterisation of discussions regarding the budget formulation process.
"HHS will continue to use the best scientific evidence available to improve the health of all Americans. HHS also strongly encourages the use of outcome and evidence data in program evaluations and budget decisions."
Dr. Vivek Murthy, a former Surgeon General, told The New York Times: "Whether this is a directive from above is not clear,'' he said. "But for CDC or any agency to be censored or passively made to feel they have to self-censor to avoid retribution — that's dangerous and not acceptable. The purpose of science is to search for truth, and when science is censored the truth is censored."
Michael Halpern, deputy director of the Center for Science and Democracy, based at the Union of Concerned Scientists, also told the newspaper that the "fact that the agency began controlling what scientists can say to reporters a few months ago doesn't suggest they want to be open and honest with the public."
Following reports of the list of banned words, CDC Director Dr Brenda Fitzgerald said in an email to employees: "I want to assure you that CDC remains committed to our public health mission as a science- and evidence-based institution.
"As part of our commitment to provide for the common defense of the country against health threats, science is and will remain the foundation of our work."
AP
Join our commenting forum
Join thought-provoking conversations, follow other Independent readers and see their replies