Charleston shooting: History of Emanuel AME shows it is a church that has been to Hell and back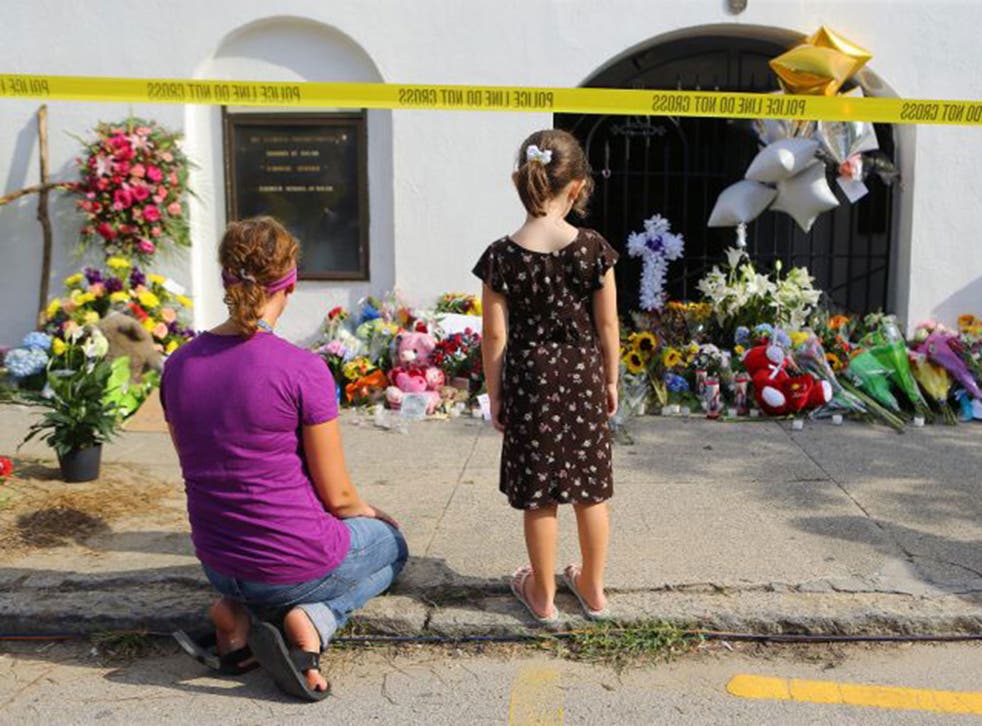 Over its 199 years as a black landmark in the birthplace of the Confederacy, Emanuel AME had been tested repeatedly – by "acts of God" and the malice of its neighbours. It was burned, forced underground, destroyed by an earthquake, smashed by a hurricane...
Each time, Emanuel came back. The same church that had birthed a slave rebellion in 1822 survived to incubate the civil rights movement in Charleston in the 1950s and 1960s. But then the existential threats seemed to fade. Presidential candidates paid visits.
Church leaders worried that Emanuel would become only a monument to the past. "We don't see ourselves... as just a place where we come and worship, but as a beacon. And as a bearer of the culture, and a bearer of what makes us a people," Clementa Pinckney, the church's pastor and a Democratic state senator, said in 2013. "We don't like to see our church as a museum, but as still a place of change."
Emanuel is the oldest African Methodist Episcopal church south of Baltimore. President Obama called it a "sacred place" because its walls allowed black worshippers a freedom of speech and thought that they might not have enjoyed on the street.
The church traces its beginning to the early 1800s, when whites and blacks worshipped in the same churches in Charleston – and Christianity was at times used to reinforce dominion of one over the other.
In pictures: Charleston vigil

Show all 6
Some black parishioners broke away. One was Denmark Vesey who in 1822 sought to organise a slave revolt. He was found out, arrested, convicted and hanged. His church was burned. South Carolina law forced all-black churches underground.
There was a worry, one historian wrote, "that slaves would not grasp the distinction between spiritual and temporal equality" – meaning the vast difference between being equal in the eyes of God and being equal in South Carolina. The Charleston AME church would not be resurrected until after the Civil War. Then it was destroyed again by an earthquake and rebuilt in 1891.
Additional reporting by David Fahrenthold and Sarah Kaplan © The Washington Post
Register for free to continue reading
Registration is a free and easy way to support our truly independent journalism
By registering, you will also enjoy limited access to Premium articles, exclusive newsletters, commenting, and virtual events with our leading journalists
Already have an account? sign in
Register for free to continue reading
Registration is a free and easy way to support our truly independent journalism
By registering, you will also enjoy limited access to Premium articles, exclusive newsletters, commenting, and virtual events with our leading journalists
Already have an account? sign in
Join our new commenting forum
Join thought-provoking conversations, follow other Independent readers and see their replies