Charleston shooting: Jeb Bush says gun control will not prevent another tragedy
The presidential candidate has called for better checks on violent criminals at state level rather than a universal crackdown
Caroline Mortimer
Sunday 28 June 2015 12:50 Comments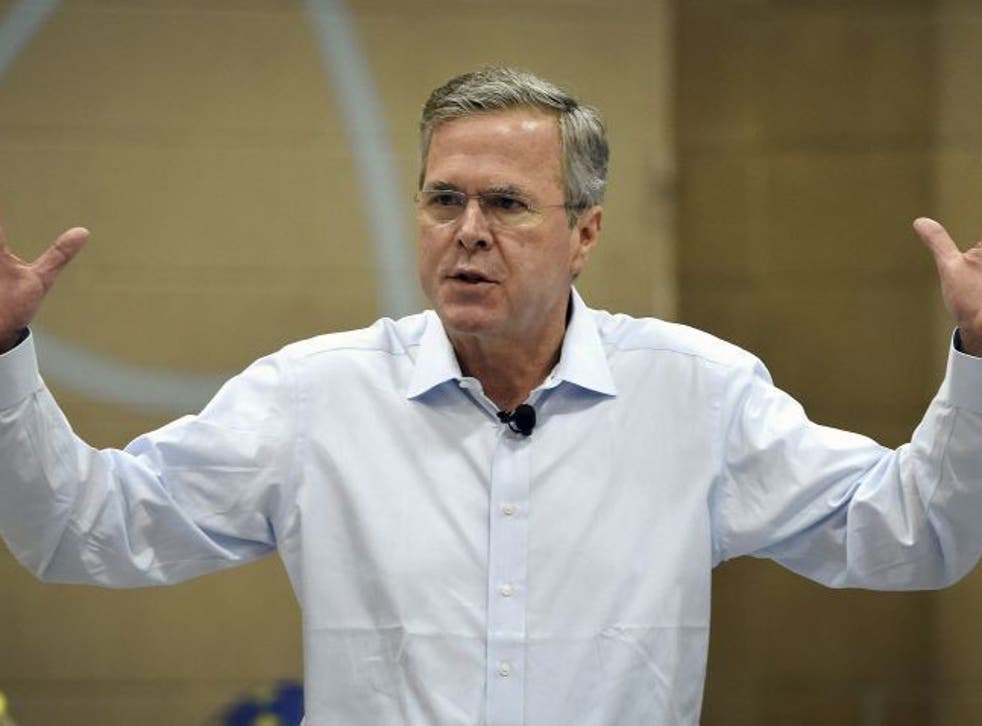 Presidential candidate Jeb Bush has said gun control would not prevent another Charleston style massacre.
The former Florida governor said better checks to identify potentially dangerous individuals before they committed the crime would be a much more effective deterrent than universal restrictions.
In pictures: Charleston Church Shooting

Show all 30
Speaking at a town hall meeting in Nevada on Saturday, Bush told reporters: "We as a society better figure out how we identify these folks long before they feel compelled to take up a gun and kill innocent people."
He believed gun control was an issue that should be dealt with at state level because "rural areas are very different than big, teeming urban areas", according to the Associated Press.
It comes as President Obama delivered the eulogy at the funerals of the nine victims of the massacre at the Emmanuel African Methodist Charleston, South Carolina on June 17th, on Friday.
Obama renewed his call for gun control measures and recalled the earlier massacres of Aurora in Colorado and Newtown, Connecticut.
He said: "For too long, we've been blind to the unique mayhem that gun violence inflicts upon this nation. Sporadically, our eyes are open.
"But I hope we also see the 30 precious lives cut short by gun violence in this country every single day."
The alleged shooter, Dylann Roof, opened fire on the bible reading group in the nation's oldest black church because of his alleged white power racist views before fleeing the scene.
He was eventually arrested 15 hours later in Shelby, North Carolina around 245 miles away.
Appearing in court last week, Roof appeared emotionless as families of the victims described their devastation.
The attack has provoked an intense period of soul searching for the state, which has a troubled history with racial oppression.
A row has broken out over the use of a Confederate flag above the statehouse.
On Monday, the state's governor Nikki Haley and Senator Lindsay Graham called for its removal as a "deeply offensive symbol of a brutally oppressive past."
The flag is the symbol of the 13 secessionist states, led by South Carolina, who attempted to leave the United States and form their own slave owning 'Confederation' after Abraham Lincoln was elected in 1861, beginning the American Civil War which lasted for four years.
Register for free to continue reading
Registration is a free and easy way to support our truly independent journalism
By registering, you will also enjoy limited access to Premium articles, exclusive newsletters, commenting, and virtual events with our leading journalists
Already have an account? sign in
Join our new commenting forum
Join thought-provoking conversations, follow other Independent readers and see their replies