Charleston shooting: Judge Gosnell presiding over Dylann Roof's case previously reprimanded over racist language
Nine people died in a historically black church in South Carolina
Rose Troup Buchanan
Monday 22 June 2015 07:14 Comments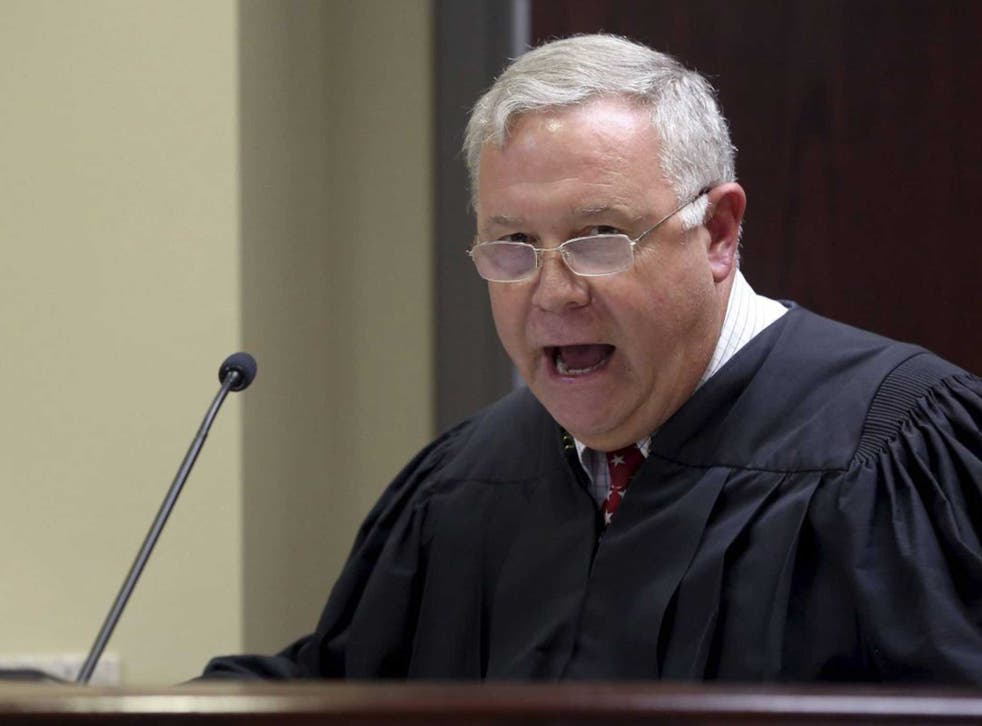 A US judge has claimed that the family of the man charged with shooting nine black churchgoers last week are also "victims" – as it emerged he had previously received a public reprimand over the use of racist language in court.
The suspected shooter, 21-year-old Dylann Roof, appeared in Charleston County Magistrate James Gosnell Jr.'s court yesterday and was charged with nine counts of murder.
Roof is accused of killing nine members of the historically black South Carolina church's congregation on Wednesday night. The case has sparked intentional interest and thrown a light – yet again – on America's complex racial tensions.
Judge Gosnell told the court yesterday: "We have victims - nine of them. But we also have victims on the other side. There are victims on this young man's side of the family."
His comments follow his 2003 remarks, when he was reprimanded for using the word "n*****" in court.
"There are four kinds of people in this world -- black people, white people, red necks, and n*****s," Gosnell said at the time.
The comments led to a disciplinary hearing in which Judge Gosnell claimed that he had known the defendant's family history and made the remark – which he claimed he first heard from an African American sheriff's deputy – in order to "encourage" the defendant to "recognise and change the path he had chosen in life."
In the same 2005 hearing, another ethical complaint over the judge's conduct was raised.
It emerged that also in 2003, Judge Gosnell had driven to a local jail to arrange a bond and prevent fellow judge Joseph Mendelsohn from spending a night in prison after he was arrested for driving under the influence.
In pictures: Charleston vigil

Show all 6
According to the hearing, Judge Gosnell told officials to "make it appear that Judge (Joseph) Mendelsohn's bond was set at 8.00am," despite him leaving the jail at 2.30am.
These arrangements have been banned by the state Supreme Court, CNN noted, unless a judge sets bail for everyone in the jail – which Judgeg Gosnell did not.
Both incidents were deemed significant enough to warrant a public reprimand by the hearing, but Judge Gosnell remained in his position as Charleston's Chief Magistrate.
Register for free to continue reading
Registration is a free and easy way to support our truly independent journalism
By registering, you will also enjoy limited access to Premium articles, exclusive newsletters, commenting, and virtual events with our leading journalists
Already have an account? sign in
Join our new commenting forum
Join thought-provoking conversations, follow other Independent readers and see their replies