Charleston shooting: Roommate claims Dylann Roof wanted 'civil war' and planned terrorist attack for six months
"He said blacks were taking over the world. Someone needed to do something about it for the white race."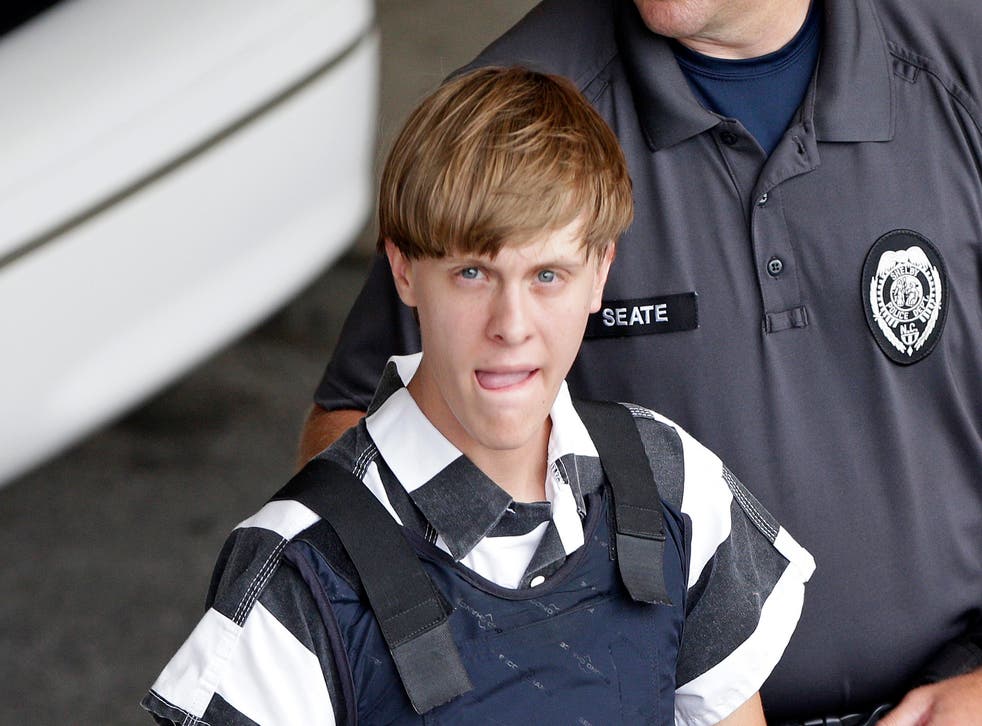 Charleston shooting suspect Dylann Roof's roommate says the 21-year-old planned the terrorist attack leading up to the massacre which claimed nine lives on at the Emanuel African Methodist Episcopal Church on Wednesday night.
Dalton Tyler told ABC News that Mr Roof was planning the act of terror for the entire seventh months they'd known each other.
"He was big into segregation and other stuff," he said. "He said he wanted to start a civil war. He said he was going to do something like that and then kill himself."
Mr Tyler also said that Mr Roof's parents bought him a gun but never allowed him to take it until this past week.
Joseph Meek Jr., the terror suspect's childhood friend, told the Associated Press that Mr Roof recently reconnected with him on Facebook and uncharacteristically ranted about the controversial deaths of Trayvon Martin and Freddie Gray in police custody which both made national headlines.
"He said blacks were taking over the world. Someone needed to do something about it for the white race," Mr Meek said. "He said he wanted segregation between whites and blacks. I said, 'That's not the way it should be.' But he kept talking about it."
Carson Cowles, the suspect's uncle, told Reuters that he warned his sister that he thought Mr Roof was too introverted and a "quiet, soft-spoken boy."
In pictures: Charleston vigil

Show all 6
"I said he was like 19 years old, he still didn't have a job, a driver's license or anything like that and he just stayed in his room a lot of the time," he said.
Richard Cohen, the president of the Southern Poverty Law Center, issued a statement saying he was unsure if Mr Roof was connected to any of the 16 white supremacy groups currently operating in South Carolina, in which the number of hate groups have increased in the US since 2000.
"The increase has been driven by a backlash to the country's increasing racial diversity, an increase symbolized for many by the presence of an African American in the White House," he said.
"Since 9/11, our country has been fixated on the threat of Jihadi terrorism. But the horrific tragedy at the Emmanuel AME reminds us that the threat of homegrown domestic terrorism is very real."
Join our new commenting forum
Join thought-provoking conversations, follow other Independent readers and see their replies