Charlie Gard: US hospital 'offers free treatment' to terminally ill baby after Donald Trump intervenes
Judges have ruled that 10-month-old's life support machine should be turned off, but experimental treatment provides glimmer of hope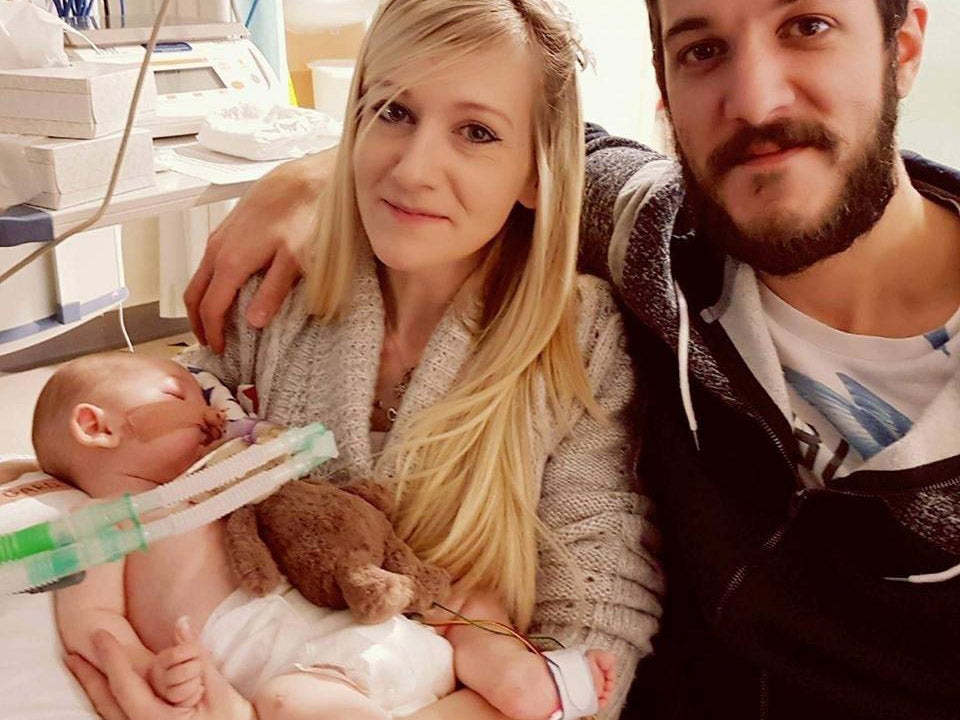 A US hospital has reportedly offered to treat British baby Charlie Gard for free in a last-ditch effort to save the terminal ill child's life.
It comes after Donald Trump intervened and said the US would be "delighted" to help the 10-month-old, who suffers from the rare genetic condition mitochondrial depletion syndrome, which causes brain damage and muscle weakness.
The unnamed hospital has reportedly offered to give the baby a new experimental treatment at no cost if he is able to travel to the US.
Charlie has been the subject of a lengthy legal battle after Great Ormond Street Hospital doctors proposed switching off his life support machine. His parents, Connie Yates and Chris Gard, challenged the decision but lost their battle when the European Court of Human Rights (ECHR) refused to intervene, effectively confirming that the machine could be turned off.
Doctors have agreed to give the parents a few more days with their son.
The offer of help from a US hospital, reported by The Sun, came a day after Mr Trump wrote on Twitter: "If we can help little Charlie Gard, as per our friends in the UK and the Pope, we would be delighted to do so."
The Pope had earlier said he was praying for Charlie's parents and was following the situation "with affection and commotion".
A White House spokesperson added: "Upon learning of baby Charlie Gard's situation, President Trump has offered to help the family in this heartbreaking situation. Although the President himself has not spoken to the family, he does not want to pressure them in any way. Members of the administration have spoken to the family in calls facilitated by the British Government.
"The President is just trying to be helpful if at all possible.
"Due to legal issues, we cannot confirm the name of doctor or hospital where the baby could be treated in the United States."
In pictures: President Donald Trump on tour
Show all 39
Charlie's parents, who are both in their thirties and live in west London, have already raised more than £1.3m to take their son to the US for treatment.
In a video posted on Facebook, they said they felt "massively let down" by a legal process that has seen three UK courts and the ECHR rule against them. "We are utterly heartbroken, spending our last precious hours with our baby boy", they said.
"We're not allowed to choose if our son lives and we're not allowed to choose when or where Charlie dies. We, and most importantly Charlie, have been massively let down throughout this whole process."
Charlie's doctors have said he is in "continued pain, suffering and distress" and that the experimental treatment in the US would "continue to cause significant harm" with little benefit.
Join our commenting forum
Join thought-provoking conversations, follow other Independent readers and see their replies