Chattanooga: At least 6 children dead after elementary school bus crash, more injured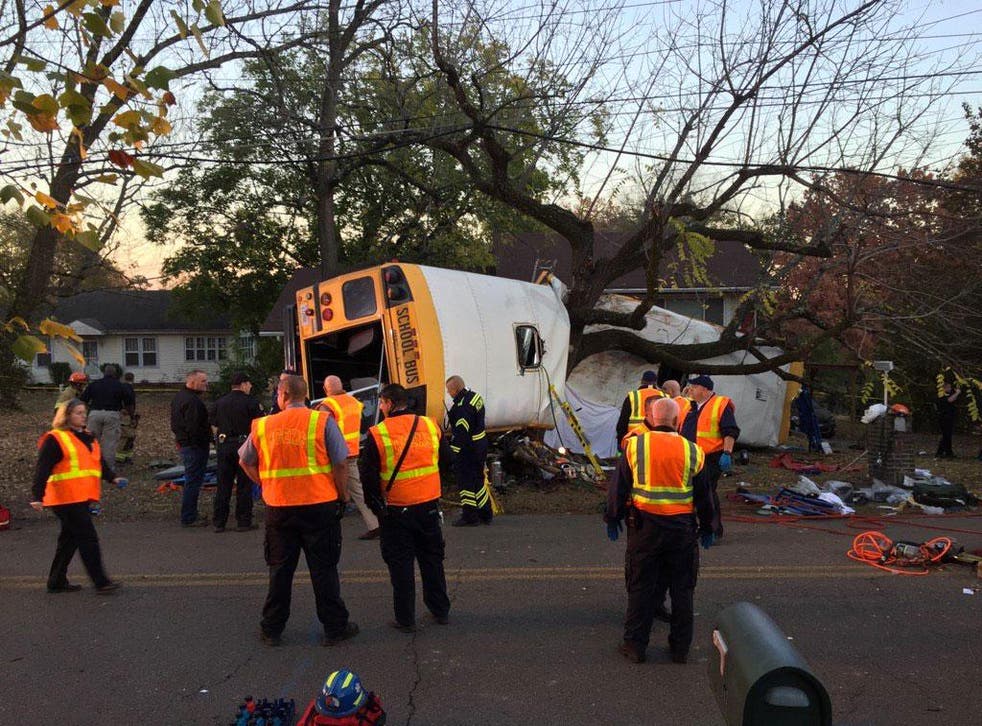 Tennessee authorities have reported at least six deaths following the crash of a school bus carrying dozens of school children.
WTVC reported that 35 elementary school students had been on the bus when it crashed at approximately 3.30pm Monday afternoon.
The district attorney told reporters that five children died on the bus, another died at the hospital. The Chattanooga fire department said that 23 patients had been transported to the hospital. They did not disclose the status of the remaining 17 at the hospital.
"We've had a tragic event involving a school bus down in Hamilton County," said Gov Bill Haslam. "We're going to do everything we can to assist in any way. It's a sad situation anytime there's a school bus with children involved, which there is in this case."
The bus driver is cooperating with Chattanooga police.
Parents rushed to the scene, one demanding from emergency crews to "let me see my baby".
Video captured the school superintendent rushing to the scene, unable to respond to reporters' request for comment.
Register for free to continue reading
Registration is a free and easy way to support our truly independent journalism
By registering, you will also enjoy limited access to Premium articles, exclusive newsletters, commenting, and virtual events with our leading journalists
Already have an account? sign in