High school cheerleaders placed on probation after posing with Trump 2020 sign
Students are allowed to continue cheering during upcoming football games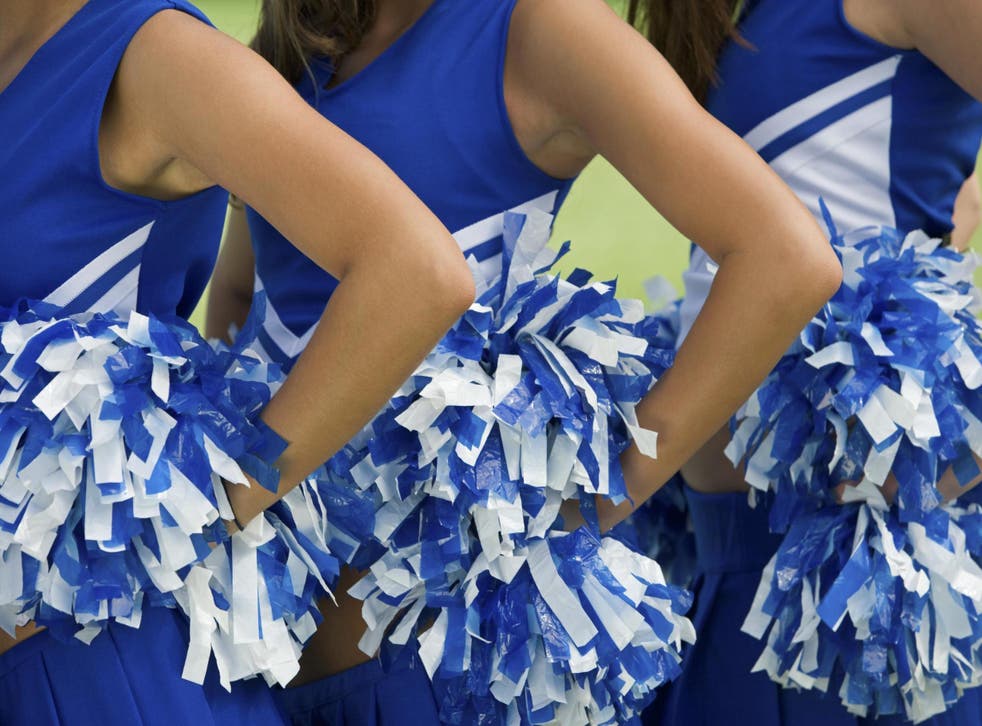 A cheerleading team has been placed on probation after posing with a Trump 2020 banner during a football game last month.
After a photo of the cheerleaders at North Stanly High School in New London, North Carolina, circulated on social media, the team was placed on probation for the remainder of the football season by the North Carolina High School Athletic Association (NCHSAA).
According to the athletic organisation, the probation is a warning, rather than a punishment, meant to "highlight the NCHSAA's philosophy of cheerleading as well as Stanly County Schools' local district policy on political endorsements by individuals representing the school".
District officials also said in a statement that the act was "not endorsed by the school or its staff".
Under the regulations of the Stanly County Board of Education, political advertisements on campus or at school are not allowed - a policy it said Monday "does not prohibit students from speaking their minds or engaging in protected First Amendment activities".
But, while both the school district and the high school have confirmed that the squad is allowed to continue cheering despite the political display, the decision to place the students on probation has sparked a conversation about freedom of speech.
On Facebook, an event scheduled for Friday asks members of the community to come out in support of the cheerleaders, which it says have been "wrongly put on probation".
"Please bring all your Trump and MAGA gear and let's throw our support behind the North Stanly High School cheerleaders," the event description reads.
Male cheerleaders make history at 2019 Super Bowl

Show all 7
On Twitter, the incident has also prompted people to politicise the argument.
"So supporting Donald Trump is now grounds for probation?" one person tweeted.
Another said: "You know if they held up a (insert any Democrat) sign, the school wouldn't have punished them…"
US Representative Richard Hudson also weighed in, calling the probation "unfair punishment" in a letter sent to the NCHSAA.
In a statement, the high school made it clear that it had not "disciplined the cheerleaders" but that "the focus of an athletic event should be on our students - not politics," and that the students had violated policy.
Support free-thinking journalism and attend Independent events
The Independent has contacted the NCHSAA and North Stanly High School for comment.
Join our new commenting forum
Join thought-provoking conversations, follow other Independent readers and see their replies