High school cheerleaders kneel for the national anthem in wake of NFL protest
At least six cheerleaders staged the protest during "The Star-Spangled Banner"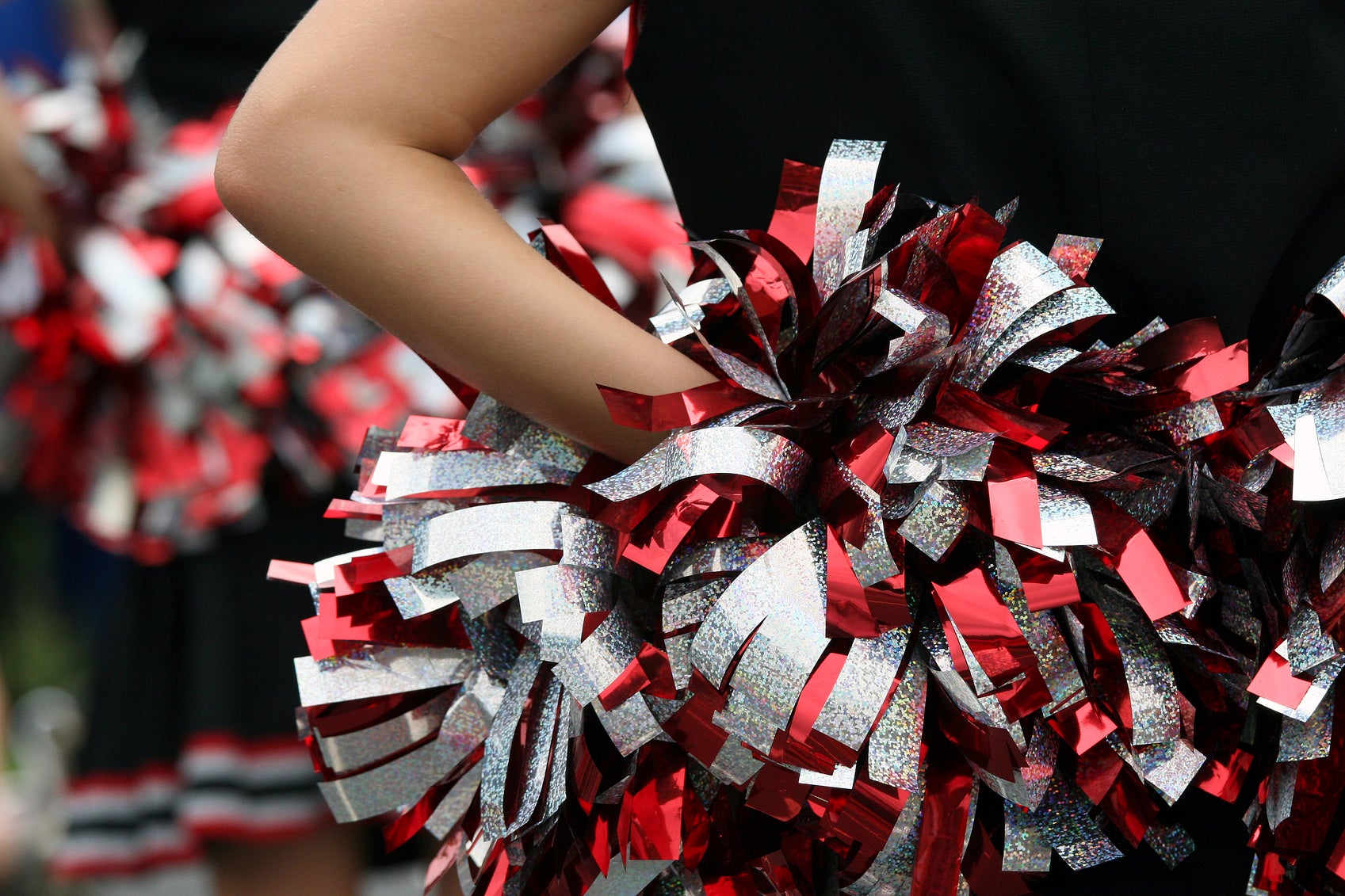 Several cheerleaders at a school in Texas knelt for the national anthem before an American football game, mirroring the protest first triggered by NFL players angry at against racism and police brutality in the US.
In a match between McCallum and Lyndon B Johnson high schools, at least six cheerleaders were on bended knee for "The Star-Spangled Banner", according to the Houston Chronicle.
No player from either team knelt during the national anthem, added the Chronicle.
Tyrell Washington, a McCallum player, said that the players didn't notice the protest. It is believed the cheerleaders also knelt during an earlier meeting before the game.
The cheerleaders were not available for comment, said the Austin American-Statesman.
McCallum football coach Charles Taylor came out in support of players who wished to take part in the kneeling demonstration. "I'll say it; if my kids made the decision to do that, I'd support my kids."
He added: "I love my kids. If they want to hit a knee, I'd support them because they are good kids."
In Texas, several school districts said in a news release that players would be allowed to kneel during the national anthem without fear of any reprisals.
Issuing a statement, the Frisco School District has instructed coaches not to stop any students from kneeling.
Athletes named on Time's 100 most influential list
Show all 8
According to WFAA-TV, the school said it "did not create a district policy, and did not impose or suggest consequences for any students or staff for expressing an opinion on the merits of standing, sitting, kneeling, or locking arms during the national anthem".
In Louisiana, a high school principal sent out a letter to students and parents warning that any sportsmen or women could be taken out of their teams for protesting against the national anthem.
The action has spread throughout the sporting community after Donald Trump told NFL owners to dismiss players who knelt during the national anthem.
"Wouldn't you love to see one of these NFL owners, when somebody disrespects our flag, to say, 'Get that son of a b**** off the field right now, he's fired. He's fired.'"
A year ago, Colin Kaepernick, the former San Francisco quarterback, began kneeling when the national anthem was played in protest against police brutality and racial injustice.
"I am not going to stand up to show pride in a flag for a country that oppresses black people and people of colour," Kaepernick told NFL Media at the start of his protest.
Eric Reid, one of Kaepernick's teammates told the New York Times: "We chose to kneel because it's a respectful gesture. I remember thinking our posture was like a flag flown at half-mast to mark a tragedy."
Join our commenting forum
Join thought-provoking conversations, follow other Independent readers and see their replies