Chelsea Clinton 'used Clinton Foundation funds to help pay for wedding', hacked Wikileaks emails claim
Emails also allege Chelsea Clinton used the non-profit foundation's resources for her 'life for a decade'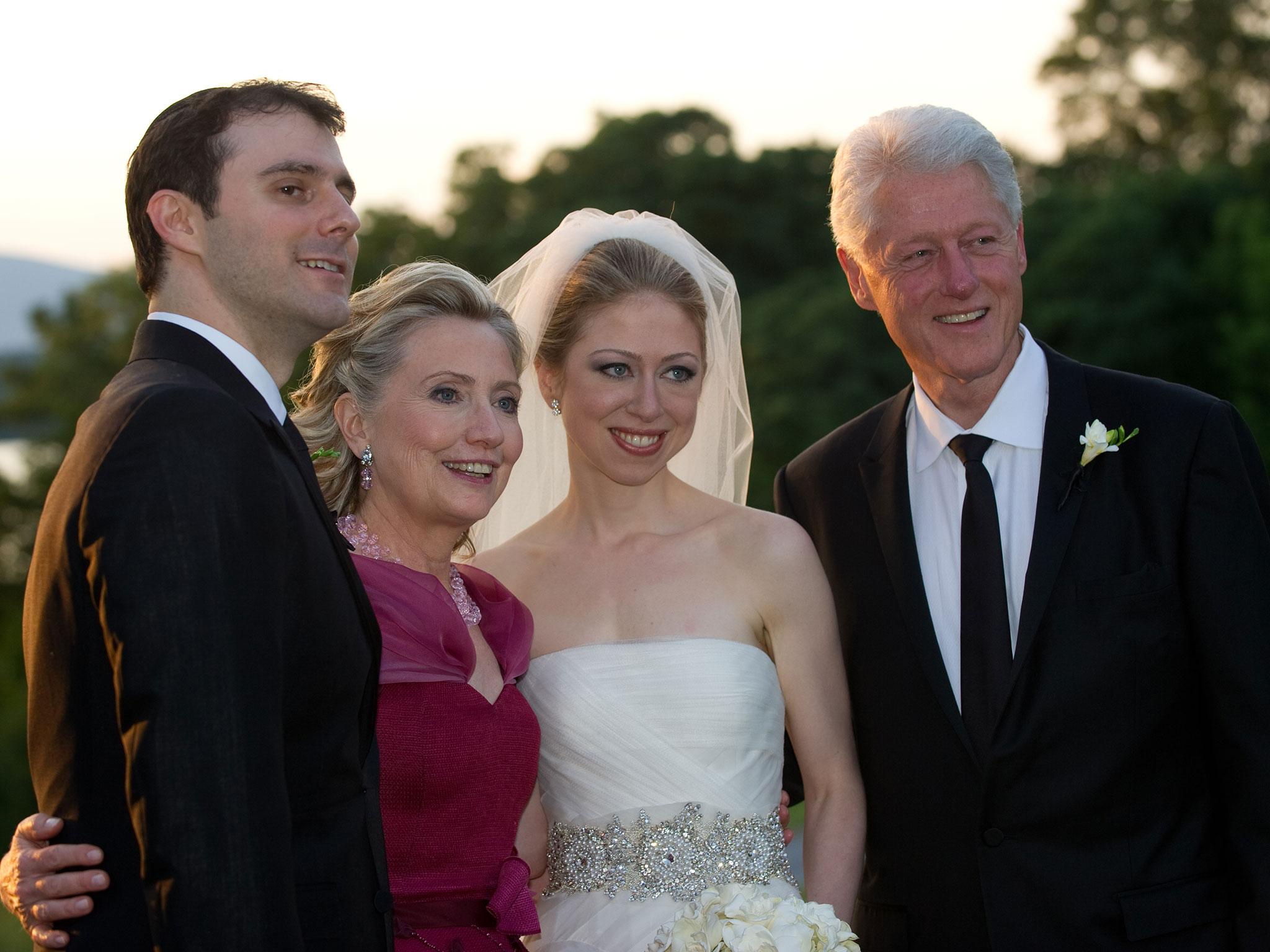 Chelsea Clinton used the Clinton Foundation's resources "for her wedding", an aide to former US President Bill Clinton wrote in 2012, according to emails released by WikiLeaks.
They appear to show that Doug Band emailed John Podesta, chairman of Hillary Clinton's 2016 presidential campaign, urging him to "speak to her and end this".
"The investigation into her getting paid for campaigning, using foundation resources for her wedding and life for a decade, taxes on money from her parents..." Mr Band wrote.
"I hope that you will speak to her and end this. Once we go down this road..."
US election 2016: the race for the White House in pictures
Show all 12
It is unclear how much money or resources Chelsea Clinton used from the Foundation for her wedding, or if any were used at all.
Earlier in the email exchange, Mr Band said he had "received a call from a close friend" of Bill Clinton who said Chelsea Clinton had told "one of the [President] Bush 43 kids" she was conducting "an internal investigation of money within the foundation".
He said "the Bush kid then told someone else who told an operative within the Republican party".
Mr Band said he had heard "more and more chatter" about Chelsea Clinton and Bari Lurie, her chief of staff at the Foundation, "talking about lots of what is going on internally to people".
"Not smart," he added.
"You are perfecting your skills for understatement," Mr Podesta replied.
It is also unclear why Chelsea Clinton was conducting an internal investigation into the Foundation.
US Election: Hillary Clinton in profile
Earlier this year, FBI agents argued the Clinton Foundation should be investigated for potentially giving donors special political access and favours.
The FBI recently cleared Hillary Clinton of any wrongdoing in its latest review of her official emails.
Join our commenting forum
Join thought-provoking conversations, follow other Independent readers and see their replies