Chelsea Manning appeals 35-year prison sentence
"My fight is far from over. I am only just getting started," Manning said on Friday.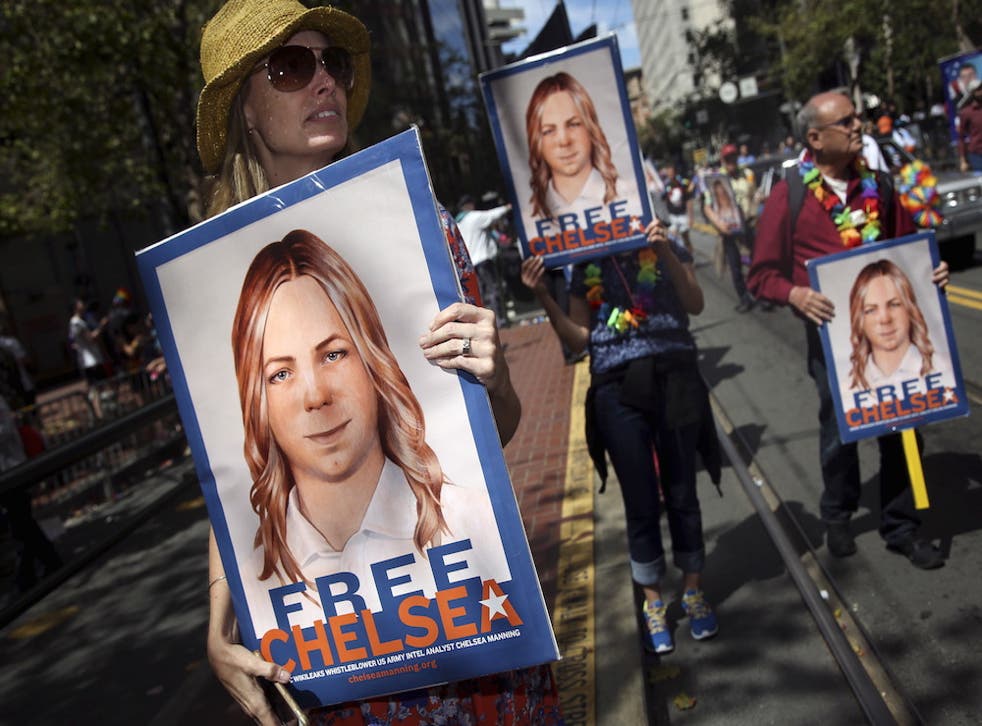 Chelsea Manning, the former US Army private imprisoned for leaking classified documents to WikiLeaks, has filed an appeal for her 35-year prison sentence three years after her conviction.
Manning, 28, was convicted on six counts of espionage in 2013 for leaking roughly 700,000 documents to the whistleblowing site WikiLeaks. The files included reports on the wars in Iraq and Afghanistan that the government intended on keeping secret, revealing a higher death count than what was publicy reported, as well as torture and other abuses by coalition forces.
This week her attorneys requested that the US Army Court of Criminal Appeals reduce her sentence to 10 years.
World leaders linked to 'Panama Papers'

Show all 15
"Manning disclosed the materials because under the circumstances she thought it was the right thing to do," the appeal reads. "She believed the public had a right to know about the toll of the wars in Iraq and Afghanistan, the loss of life, and the extent to which the government sought to hide embarrassing information of its wrongdoing."
Manning is currently serving her sentence at a military detention center in Fort Leavenworth, Kansas. On Friday, she detailed her legal team's strategy on Medium. "I have asked the judges to dismiss all charges or give me a shorter sentence," she writes. "All in all, rather than this being the end, this is only beginning."
Manning's lead attorney Nancy Hollander argued that American's need whistleblowers to hold the government accountable for its actions.
"A war against whistleblowers is being waged in this country and this case represents how this country treats anyone who reveals even a single page of classified information," Hollander said in a statement. "We need brave individuals to hold the government accountable for its actions at home and abroad and we call upon this court to overturn the dangerous precedent of Chelsea Manning's excessive sentencing."
Amnesty International, the American Civil Liberties Union, the Electronic Frontier Foundation and the Open Society Justice Initiative have all filed amicus briefs on Manning's behalf. The ACLU has argued that charging Manning under the Espionage Act is "unconstitutionally vague" because it prevents the court from evaluating the public interest of the information she disclosed.
The OSJI brief outlines 30 countries that recommend lesser charges to similar crimes. It also quotes Secretary of State John Kerry, then chair of the Senate Foreign Relations Committee, responding to the information leaked by Manning.
"However illegally these documents came to light, they raise serious questions about the reality of America's policy toward Pakistan and Afghanistan," Kerry said in a statement back in 2010. "Those policies are at a critical stage and these documents may very well underscore the stakes and make the calibrations needed to get the policy right more urgent."
Register for free to continue reading
Registration is a free and easy way to support our truly independent journalism
By registering, you will also enjoy limited access to Premium articles, exclusive newsletters, commenting, and virtual events with our leading journalists
Already have an account? sign in
Register for free to continue reading
Registration is a free and easy way to support our truly independent journalism
By registering, you will also enjoy limited access to Premium articles, exclusive newsletters, commenting, and virtual events with our leading journalists
Already have an account? sign in