Chelsea Manning tweets at Barack Obama: 'Thank you for giving me a chance'
Manning has been serving a 35-year sentence 
Andrew Buncombe
New York
Thursday 19 January 2017 15:23 Comments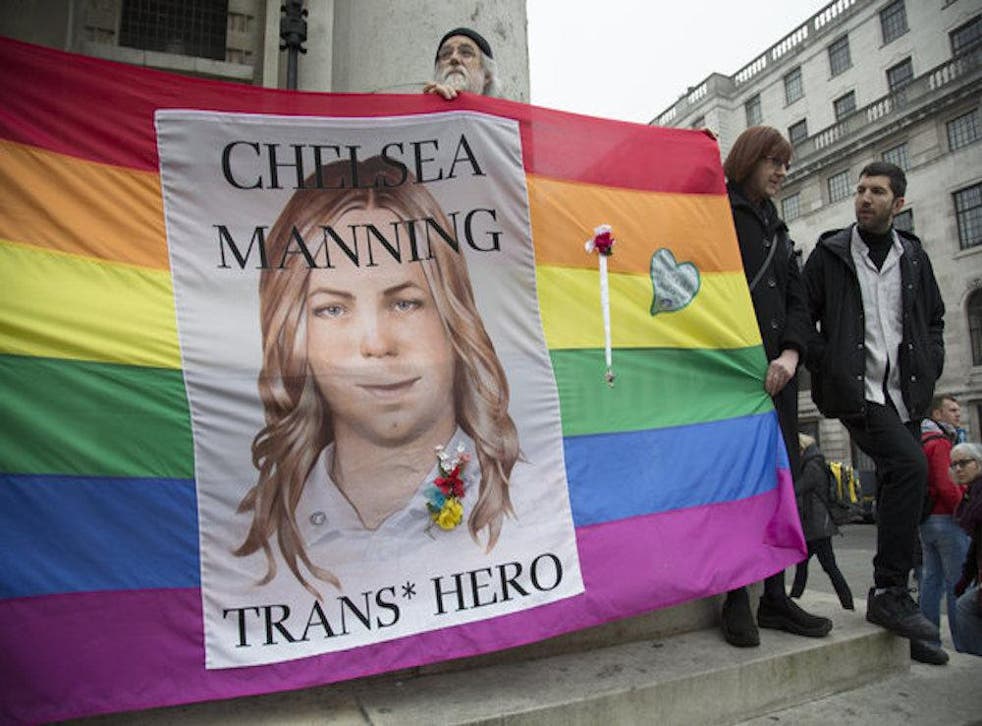 It was only contained nine words, but its sincerity was all too apparent.
Two days after President Obama announced that he was to commute the sentence of Chelsea Manning, the whistleblower thanked the man who had both sent her to jail, and ensured her release.
"Thank you @BarackObama for giving me a chance. =,)" she wrote on Twitter.
On Tuesday, the White House announced it was commuting the sentence of Ms Manning, the former Army intelligence analyst had served seven years of a thirty-five year sentence for leaking classified material to Wikileaks.
The 29-year-old, who was sentenced to 35 years in prison in August 2013, will now be released in four months, on 17 May of this year, instead of 2024.
Obama tells the press: "America needs you, and our democracy needs you"
"Today, 273 individuals learned that the President has given them a second chance," Neil Eggleston, Counsel to the President, wrote when the commutations and pardons were announced.
"With today's 209 grants of commutation, the President has now commuted the sentences of 1,385 individuals – the most grants of commutation issued by any President in this nation's history."
The decision by Mr Obama to show clemency to someone who had prosecuted for leaking classified material, was welcomed by supporters of Ms Manning, and criticised by many Republicans. Donald Trump's press secretary, Sean Spicer, said that the President-elect was "troubled" by the move.
Yet at his final news conference, his 165th, Mr Obama defended the decision to commute the sentence of Ms Manning, who sent much her incarceration in solitary confinement, and battling the military authorities to enable her gender reassignment. He made clear, however, that he had not granted her a pardon.
"Chelsea Manning has served a tough prison sentence," the outgoing president told reporters.
"So the notion that the average person who was thinking about disclosing vital classified information would think that it goes unpunished, I don't think would get that impression from the sentence that Chelsea Manning has served."
Mr Obama said that Ms Manning faced trial and took responsibility for her actions in leaking hundreds of thousands of classified materials in 2010.
But he added: "The sentence that she received was very disproportionate to what other leakers had received, and…she had serve a significant amount of time that it made sense to commute and not pardon her sentence."
Register for free to continue reading
Registration is a free and easy way to support our truly independent journalism
By registering, you will also enjoy limited access to Premium articles, exclusive newsletters, commenting, and virtual events with our leading journalists
Already have an account? sign in
Join our new commenting forum
Join thought-provoking conversations, follow other Independent readers and see their replies