Chelsea Manning's clemency petition reaches 100,000 signatures forcing White House response
The petition reached the threshold on Saturday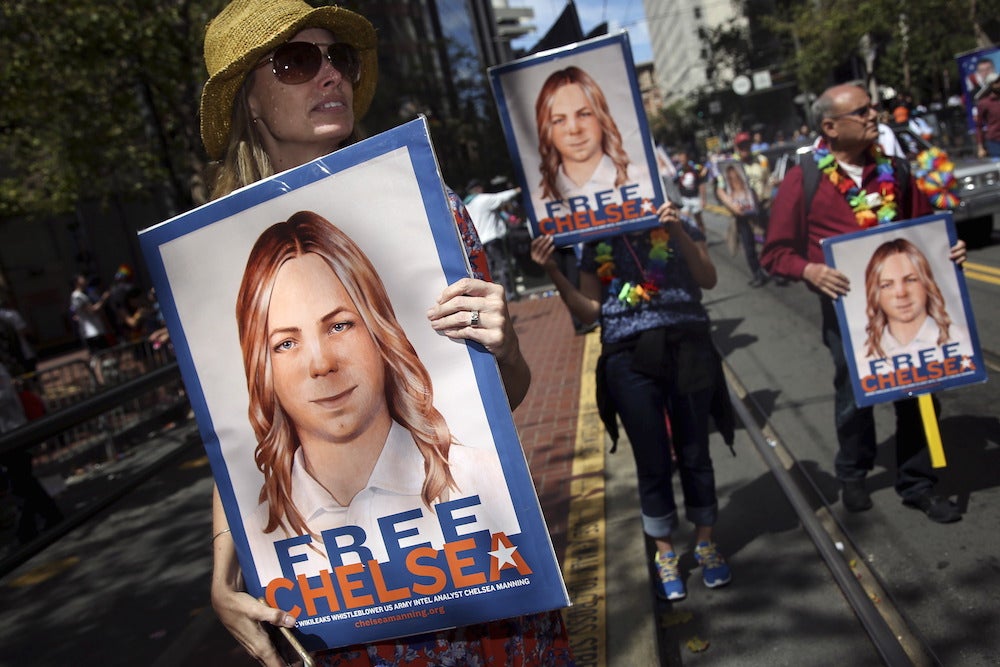 A White House petition calling for President Obama to commute Chelsea Manning's sentence has reached 100,000 signatures. Forcing the current or next administration to respond within 60 days.
"We did it! Thank you so much for your love and support. =)," Manning wrote on her Twitter account Saturday.
"I don't know what to say," she admitted in another post. "I am just grateful that I am not forgotten. You've given me hope."
Back in 2010, Manning was arrested after leaking more than 700,000 military documents to Wikileaks and in 2013, she was sentenced to 35 years in prison.
Since her incarceration, she's attempted multiple suicides and has undergone gender reassignment surgery.
In a letter to the sitting president, the American Civil Liberties Union and a dozen LGBT rights groups recently called Manning's sentencing unprecedented and urged him to grant her clemency.
"The sole relief that Ms Manning is seeking is to be released from military prison after serving over six years in confinement—longer than any whistleblower in the history of our country."