Chelsea Manning will lose transgender benefits after leaving military prison, says US Army
The former soldier was a candidate for gender-reassignment surgery funded by the Pentagon's new policy for transgender troops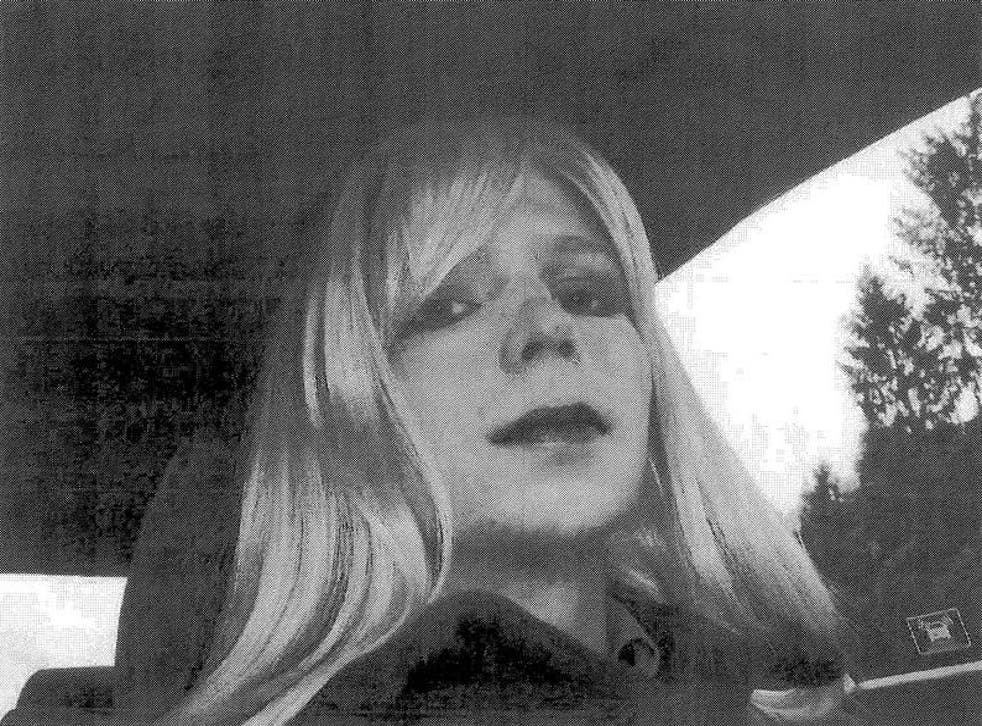 The Army have said Chelsea Manning will lose her military healthcare benefits following President Barack Obama's decision to free her from prison.
In his final days in office, the outgoing President has issued 64 pardons and 209 commutations, including granting the release of Manning. The transgender US Army private, who was jailed in 2010 after handing thousands of secret documents to WikiLeaks, will now be freed on 17 May instead of her scheduled 2045 release.
A spokeswoman for the Army said Manning, who came out as transgender a day after her 2013 sentencing, would relinquish her entitlement to military transgender benefits.
Obama uses final news conference to defend Chelsea Manning decision
The army has been providing Manning, who was serving a 35-year military sentence at Fort Leavenworth prison, with treatment for gender dysphoria. This includes hormone treatments.
Manning was also a candidate for gender-reassignment surgery which would have been funded by the Pentagon's new policy for transgender troops.
"If Pvt Manning is discharged with a dishonorable discharge, she will lose her entitlement to (military) benefits, including gender-transition care at (military) medical treatment facilities," Army spokeswoman Cynthia Smith told USA Today on Wednesday.
Smith explained Manning's dishonourable discharge was included in the terms of the sentence imposed on her in 2013.
While the commutation reduces Manning's sentence, it is not a pardon which many campaigners were calling for.
However she did explain that Manning would be able to appeal her discharge determination but said if it was unsuccessful she would be dishonourably discharged from the Army. Smith added that Manning would also be prohibited from receiving Veterans Affairs Department benefits under that status.
In December of last year, a court filing revealed a military doctor treating Manning denied her request to have her female gender reflected in her military records. Manning asked her military medical provider, Dr Ellen Galloway, to recommend the change since she has "achieved stability in her female gender" but her attorneys said Dr Galloway denied the request.
Manning also filed the lawsuit to seek better medical care for her gender dysphoria, including being allowed to follow female grooming procedures. Gender dysphoria is a condition of potentially severe distress or anxiety that some transgender people endure.
Mr Obama defended his choice to commute Manning's sentence at his final press conference as President on Wednesday, saying she had served a "tough prison sentence".
Protesters urge Obama to commute Chelsea Manning's sentence

Show all 12
"[It is] that the sentence that she received was very disproportionate relative to what other leakers had received and that she had served a significant amount of time, that it made sense to commute and not pardon her sentence," Obama added. "I feel very comfortable that justice has been served."
Manning, arrested in 2010 as Bradley Manning, was convicted in a military court in 2013 of leaking more than 700,000 secret military and State Department documents to WikiLeaks while working as an intelligence analyst in Iraq.
On 22 August 2013, a day after sentencing, Manning's attorney released a press release to the Today Show announcing Manning was a female and asking for her to be referred to by her new name of Chelsea and by feminine pronouns. The request deeply divided the media, with some refusing to refer to her by her new gender.
Register for free to continue reading
Registration is a free and easy way to support our truly independent journalism
By registering, you will also enjoy limited access to Premium articles, exclusive newsletters, commenting, and virtual events with our leading journalists
Already have an account? sign in
Register for free to continue reading
Registration is a free and easy way to support our truly independent journalism
By registering, you will also enjoy limited access to Premium articles, exclusive newsletters, commenting, and virtual events with our leading journalists
Already have an account? sign in
Join our new commenting forum
Join thought-provoking conversations, follow other Independent readers and see their replies