Cherry Valley fire: More than 300 firefighters rush to contain the fast-moving wildfire in southern California
The fire quadrupled in size in a matter of a few hours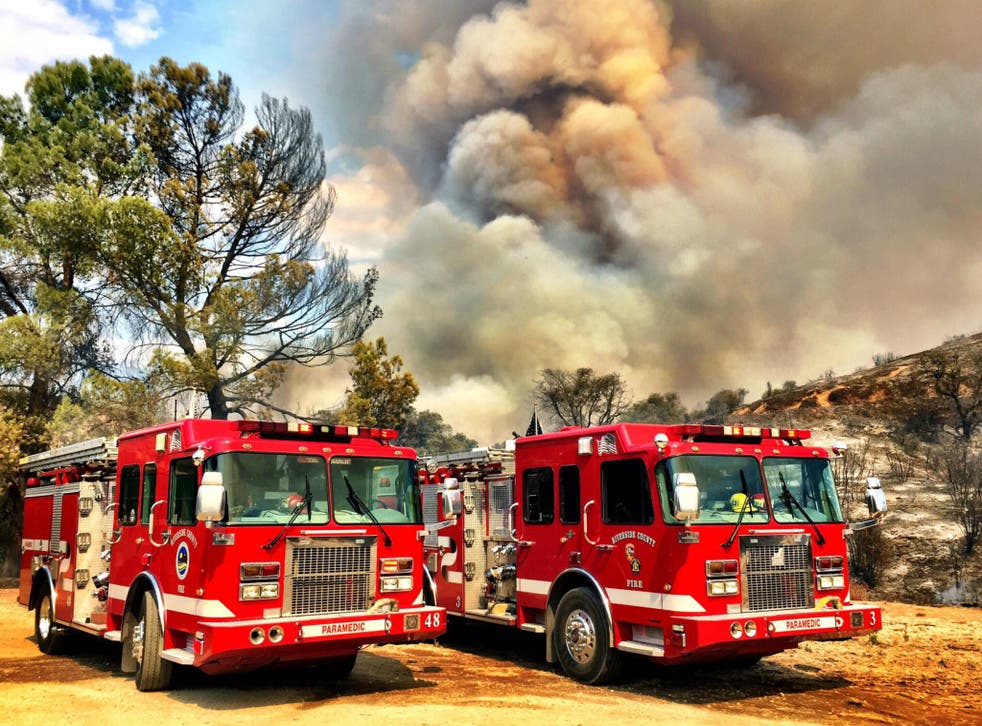 More than 300 firefighters are battling a blaze in southern California that is expanding at a rapid speed, forcing evacuations of area residents.
The fire began Tuesday afternoon in the Cherry Valley area of Riverside County, and has burned through more than 500 acres. Residents in the Banning Bench area, including those in a nearby senior centre, are under evacuation orders.
ABC7 reports that five helicopters and one DC-10 plane are dropping fire retardant on the blaze.
The Riverside County Fire Department reports that one building has been destroyed, 200 homes evacuated, and 700 residents displaced.
Residents of an area mobile home community were threatened by the brush fire that quadrupled in size since it was reported at 12.25 pm.
Authorities say the fire is currently at five per cent containment. The cause still remains unclear.
Register for free to continue reading
Registration is a free and easy way to support our truly independent journalism
By registering, you will also enjoy limited access to Premium articles, exclusive newsletters, commenting, and virtual events with our leading journalists
Already have an account? sign in