Chihuahua that hates everyone goes viral
Prancer described as a 'haunted Victorian child' in hilarious adoption description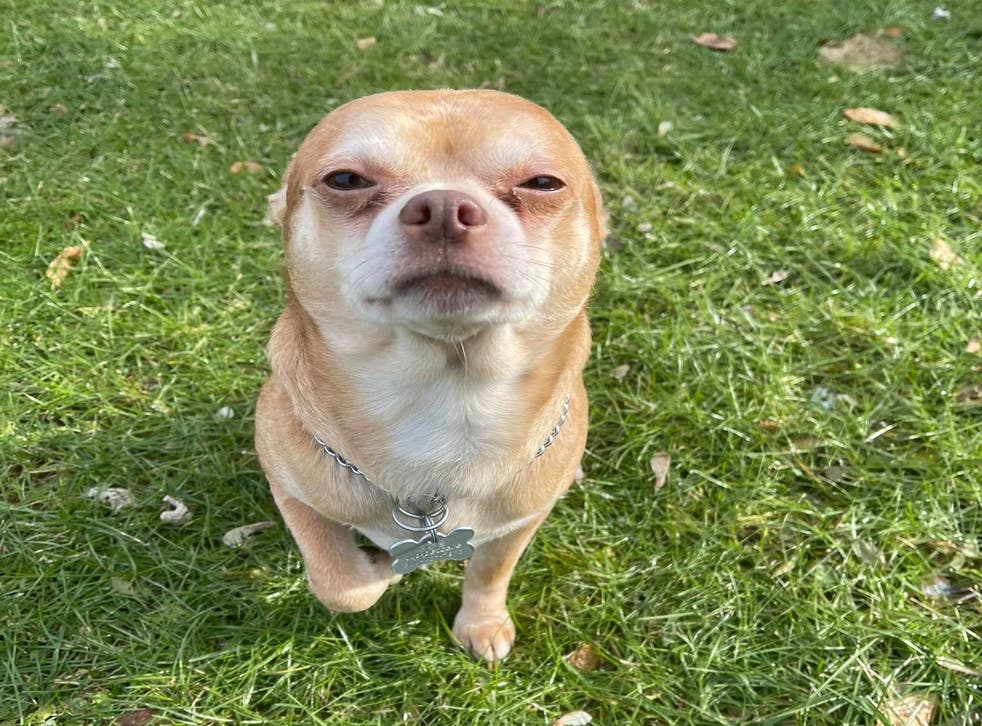 A brutally honest adoption advert for a "demonic Chihuahua" that hates everyone has gone viral.
Prancer is described in the hilarious social media post as a "haunted Victorian child" and a "Chucky doll in a dog's body" by his foster owner.
Tyfanee Fortuna shared the blunt description along with photos and videos, to try and find a permanent home for the very particular two-year-old dog
"I've tried for the last several months to post this dog for adoption and make him sound ... palatable," she wrote. 
"The problem is, he's just not. There's not a very big market for neurotic, man hating, animal hating, children hating dogs that look like gremlins."
Ms Fortuna added that existing owners of the feisty breed may understand Prancer's personality.
"If you're intrigued and horrified at how this animal sounds already, just wait ... there's more," she added.
And she went on to describe the long list of people who would not be suitable for Prancer, who only likes women.
"We also mentioned no kids for Prancer. I think at this point, you can imagine why," she added. 
"He's never been in the presence of a child, but I can already imagine the demonic noises and shaking fury that would erupt from his body if he was. Prancer wants to be your only child."
Prancer is available for adoption through Second Chance Pet Adoption League located in Morris Plains, New Jersey.
They say they have been inundated with inquiries about Prancer from across the country but are only prepared to adopt him locally.
"I really hope prancer the chihuahua finds his forever home I love you sweet devil prince," one admirer tweeted.
And another user wrote, "just read the adoption ad for Prancer the Haunted Victorian Chihuahua and I damn near choked on my tea. What a treat. someone please adopt and love this dog."
Join our new commenting forum
Join thought-provoking conversations, follow other Independent readers and see their replies