Florida bans child marriage as it raises minimum age to 17
The bill was inspired by Sherry Johnson, who was forced to marry a church deacon aged 11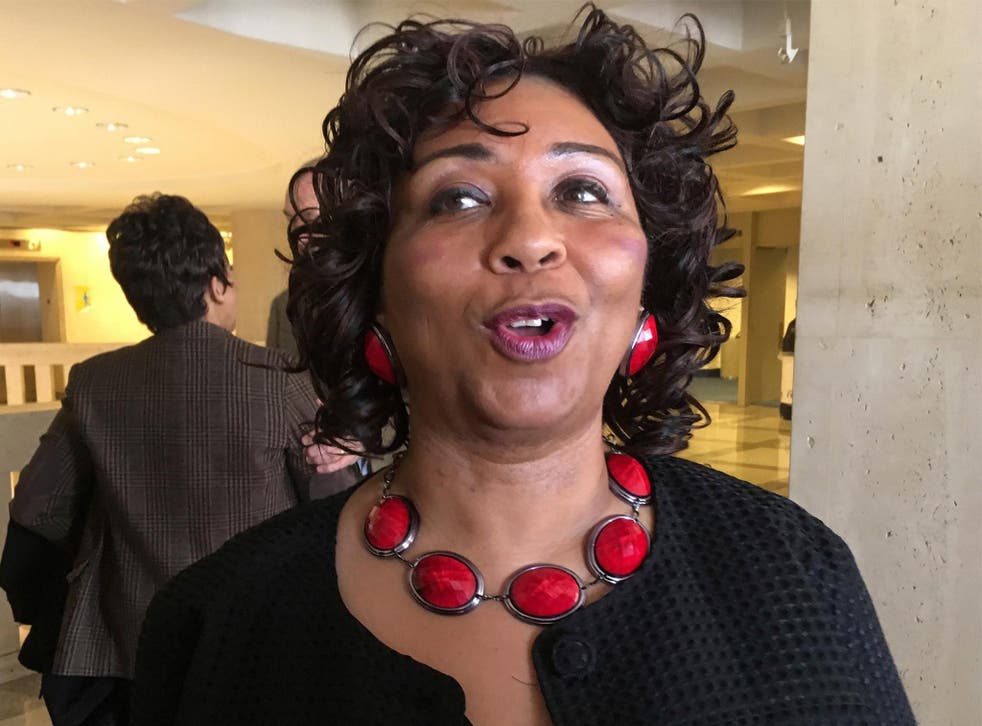 Florida has banned marriage for children under 17, after a campaign by a woman who was forced to marry her rapist when she was just 11-years-old.
Sherry Johnson watched from the gallery as the state legislature voted 109-1 to pass a bill removing exemptions allowing boys and girls of any age to marry if a pregnancy was involved.
"My heart is happy," she said afterward. "My goal was to protect our children and I feel like my mission has been accomplished. This is not about me. I survived."
Republican Governor Rick Scott has indicated he will sign the new bill after the House and Senate reached a compromise on its terms.
Florida currently allows children of any age to marry if a pregnancy is involved and a judge approves. Children aged 16 and 17 can marry with the consent or both sets of parents.
In one case a man in his 90s was able to marry a girl aged 16 or 17 and there were several cases of girls marrying men more than twice their age.
An analysis of state statistics revealed 1,828 marriage licenses involving a minor were issued between 2012 and 2016. They included one 13-year-old, seven 14-year-olds and 29 15-year-olds.
The new bill bans marriage for anyone under 17 and prevents 17 year-olds marrying people more than two years older and without parental consent.
The only person to vote against the bill, Republican Representative George Moraitis, had described current law as "very good".
He added: "I don't want the message to be that it's better to not get married."
After the bill was passed, Sherry Johnson was described as "the star" by a sponsor of the bill, Republican Senator Lizbeth Benacquisto.
Ms Johnson was nine when she was raped by a church deacon, 10 when she gave birth to his child and 11 when she got married to him 47 years ago.
World news in pictures

Show all 50
She said her church pressured her mother to consent to the marriage and a judge approved it. Ms Johnson ended up having five more children with her husband before she broke free of the marriage.
"I feel the whole system failed me," Johnson told CBS News. She said that "it would have changed my life" if the child marriage had been banned at the time.
"I would have been a single mother and I think would have done well," she added.
Child marriage is a major issue in the US. Most states have a minimum age of 18 but every state has "loopholes" allowing unions if there is parental consent or pregnancy.
Last year it emerged that more than 200,000 children as young as 10 and 11 got married in the US between 2000 and 2015.
In the last two years Virginia, Texas, Kentucky and New York have all voted to ban or limit child marriage.
Register for free to continue reading
Registration is a free and easy way to support our truly independent journalism
By registering, you will also enjoy limited access to Premium articles, exclusive newsletters, commenting, and virtual events with our leading journalists
Already have an account? sign in
Register for free to continue reading
Registration is a free and easy way to support our truly independent journalism
By registering, you will also enjoy limited access to Premium articles, exclusive newsletters, commenting, and virtual events with our leading journalists
Already have an account? sign in
Join our new commenting forum
Join thought-provoking conversations, follow other Independent readers and see their replies