Chile earthquake: 6.8 magnitude tremor hits southwest of San Pedro de Atacama
German Research Center for Geosciences says it struck at depth of 90 miles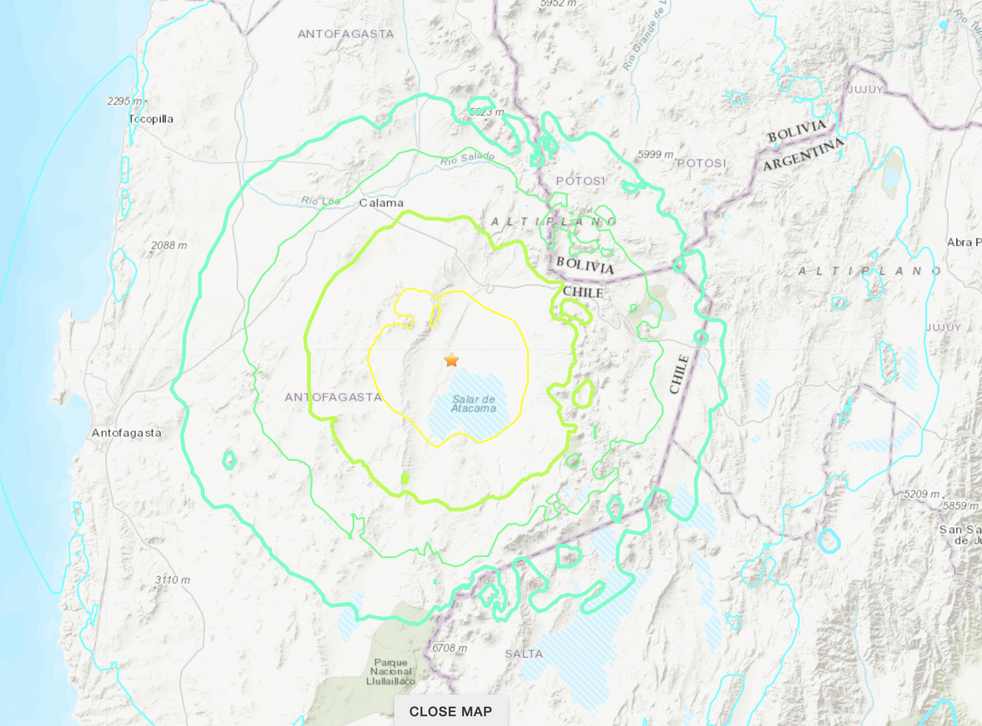 A magnitude 6.8 earthquake hit northern Chile early on Wednesday morning, the GFZ German Research Center for Geosciences (GFZ) has said.
The quake struck at a depth of 145 km (90 miles), GFZ added.
The US Geological Survey said the epicentre of the earthquake was about 62 km southwest of San Pedro de Atacama.
There were no immediate reports of casualties or damage.
Chile is known as a hotspot for earthquakes, which are caused by the fast-moving Nazca tectonic plate colliding with the South American plate.
In May 1960, Chile experienced the most powerful earthquake recorded in the 20th century.
The quake, which struck 100 miles off the Chilean coast, is generally thought to have measured 9.5 on the Richter Scale. Many cities were severely damaged and more than 1,500 died from the earthquake and the resulting tsunami.
Two million people were made homeless by the disaster.
Join our new commenting forum
Join thought-provoking conversations, follow other Independent readers and see their replies