The Chilean football club that's huge in Palestine
Club Deportivo Palestino are hoping to make it through the next stage of the Copa Libertadores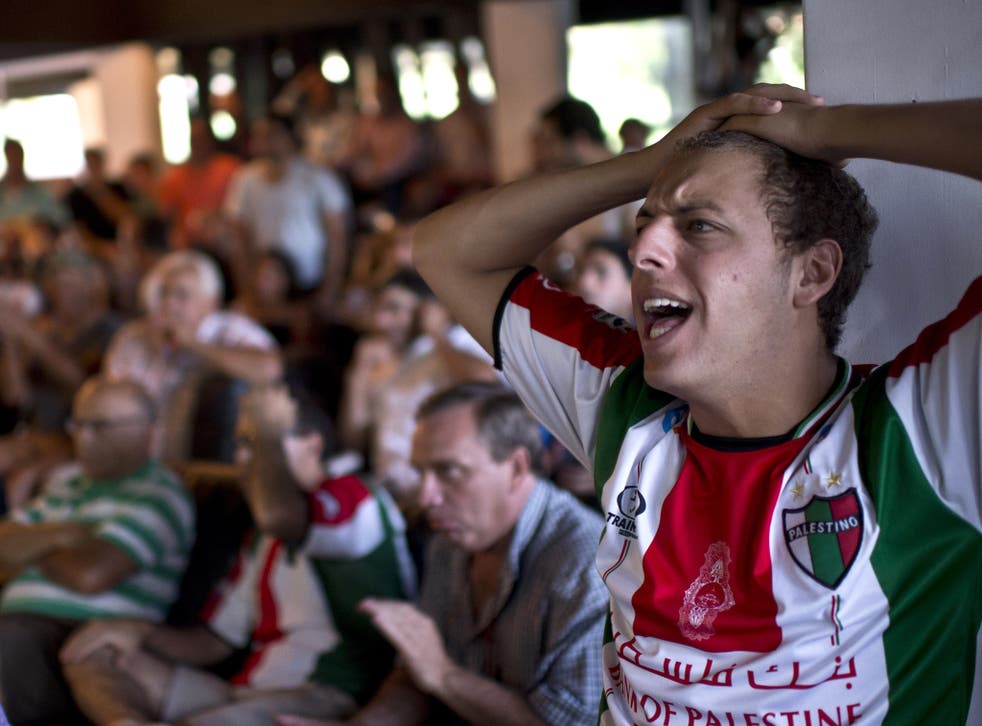 Chile is home to not only one of Palestine's most popular football teams but it is believed to have the largest Palestinian community outside of the Arab world, with around 500,000 people of Palestinian descent.
Thus, all eyes - from Santiago to Ramallah - are on Club Deportivo Palestino this evening as they play a crucial match in one of South America's major tournaments.
Palestino was founded in 1920 by Palestinian immigrants in Chile, with the team winning the league title in 1955 and 1978.
They have since faltered and currently hover at the bottom of the league table, but this year, for the first time in four decades, the side qualified for the Copa Libertadores, South America's prestigious continental club tournament; the Champions League of the continent.
When the club made it through the group stages, the President of the Palestinian Authority, Mahmoud Abbas, congratulated the side and called them a "second national team".
Anuar Majluf, director of the Palestinian Federation, told AFP that the team is a source of pride in Palestine. "They don't allow players from the Gaza Strip and the West Bank to play," he said. "They don't have a space to train together. But despite Israel's attempts to limit Palestine's international visibility, Club Deportivo Palestino is achieving this to an extent and we're very happy about that."
Palestino has lost two and won one of its opening three games in the group stages. This evening they take on the Montevideo Wanderers, who beat them 1-0 last week. After tonight's match, they will have to play Venezuelan side Zamora before taking on the formidable Boca Juniors from Argentina.
The club caused controversy in 2014 when the Chilean football federation banned the club from using a shirt that had the number one shaped as the map of Palestine before the creation of Israel in 1947. The club had worn the shirt for only three matches, but had already caused offence to many Jewish organisations which complained.
The club kept its traditional colours: red, green, black and white, which match the flag of Palestine.
With Deportivo sporting such colours, they can count on supporters not just in the Palestinian community in Chile but from Palestine itself.
Daud Nassar in Ramallah told the AFP: "Many people at university support this side. They say we love Club Palestino. We follow the matches for the same reason because the club bears our name".
Dalal Alshaer Misleh in Santiago, the Chilean capital, added: "I'm very proud because we're a fighting people, strong and we represent all Palestinians, here in Chile and in Palestine far away".
Club Deportivo Palestino v Montevideo Wanderers takes place this evening at the Estadio Santa Laura in Independencia, Chile.
Join our new commenting forum
Join thought-provoking conversations, follow other Independent readers and see their replies